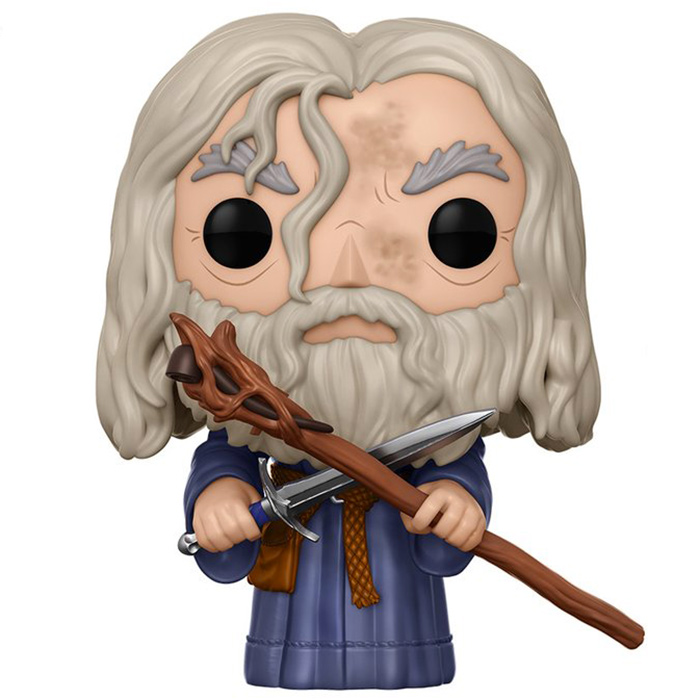 Figurine Gandalf (The Lord Of The Rings)
La figurine Funko Pop Gandalf (The Lord Of The Rings) vous intéresse ?

Vérifier la disponibilité sur

Gandalf le gris
Gandalf est l'un des personnages principaux de la célèbre oeuvre littéraire et cinématographique Le Seigneur Des Anneaux. On y raconte le combat entre le terrible Sauron et l'alliance des peuples libres de la Terre Du Milieu. Des milliers d'années auparavant, Sauron avait été vaincu mais son puissant anneau de pouvoir avait survécu. Depuis Sauron attendait de recouvrer des forces avant de tenter de retrouver l'anneau et ainsi le pouvoir. Alors que le Mordor et les orcs de Sauron semblent reprendre des forces, Gandalf se rend compte que l'anneau était entre les mains de son ami Bilbo, un hobbit, sans que celui-ci se rende vraiment compte du pouvoir qu'il détenait. Quand Bilbo décide de se retirer, l'anneau passe à son neveu Frodo et Gandalf l'enjoint alors de le retrouver à Fondcombe, chez le seigneur elfe Elrond. Lors d'un conseil exceptionnel il est alors décidé que l'anneau doit être détruit dans la montagne du destin. Frodo se porte volontaire mais il ne sera pas seul puisqu'il sera accompagné d'une compagnie d'hommes, d'un nain, d'un elfe, des ses amis hobbit et bien sûr de Gandalf. Gandalf est un magicien, ce qui n'est pas qu'un "métier" mais une race à part entière qui partage des ancêtres communs avec les elfes, ce qui explique ses pouvoirs, sa grande taille et son extraordinaire longévité.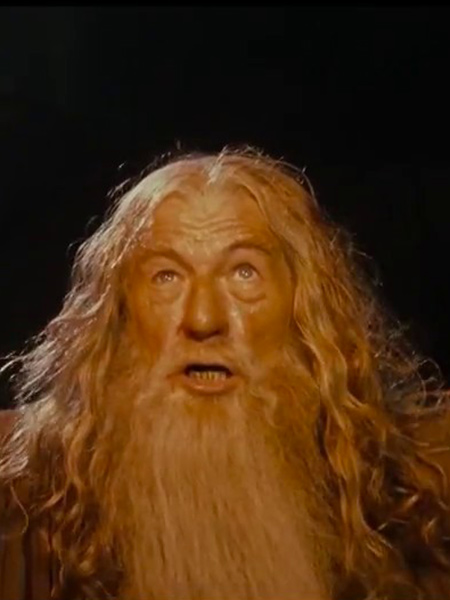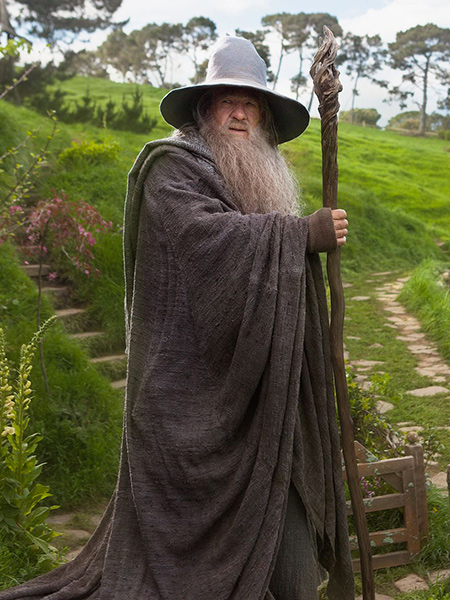 Gandalf contre le Balrog
Gandalf est ici représenté lors de son combat contre le terrible Balrog. En effet, lors de son périple, la compagnie est obligée de passer les dangereuses mines de la Moria. En plus des orcs qui les y attaquent, se cache une créature bien plus dangereuse, le démon Balrog. Gandalf va devoir l'affronter et tombe dans le gouffre avec lui. Ses amis vont alors le croire mort pendant un temps avant qu'il ne revienne en tant que Gandalf le blanc. On retrouve donc ici sa fameuse robe grise fermée par une épaisse ceinture de cuir marron. Dans ses mains, il tient son épée d'un côté et de l'autre son baton de magicien dont les détails sont très joliment représentés. Au niveau de la tête, on retrouve sa fameuse barbe et ses cheveux blancs/gris. Son visage est sale et on reconnait aussi ses sourcils broussailleux et ses yeux légèrement cerclés de rides.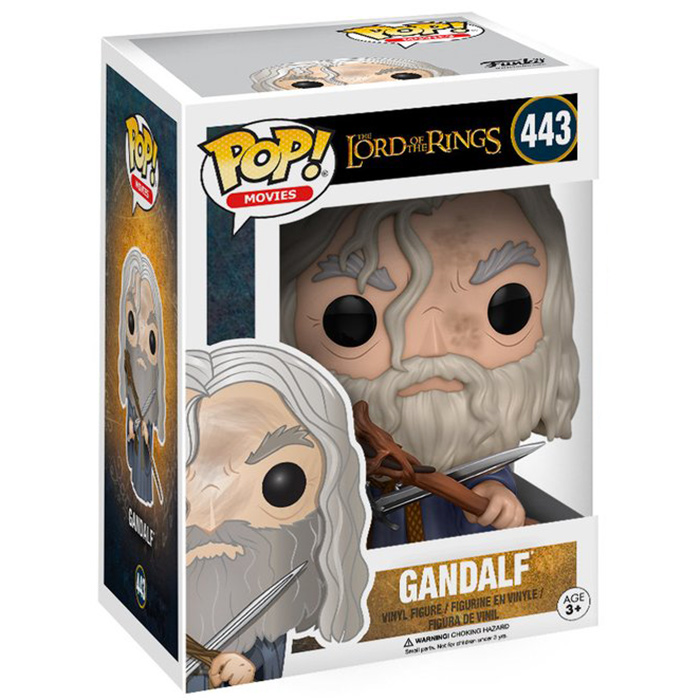 La figurine Funko Pop Gandalf (The Lord Of The Rings) vous intéresse ?

Vérifier la disponibilité sur

Trouvable également ici :

13.90 €
Voir l'offre