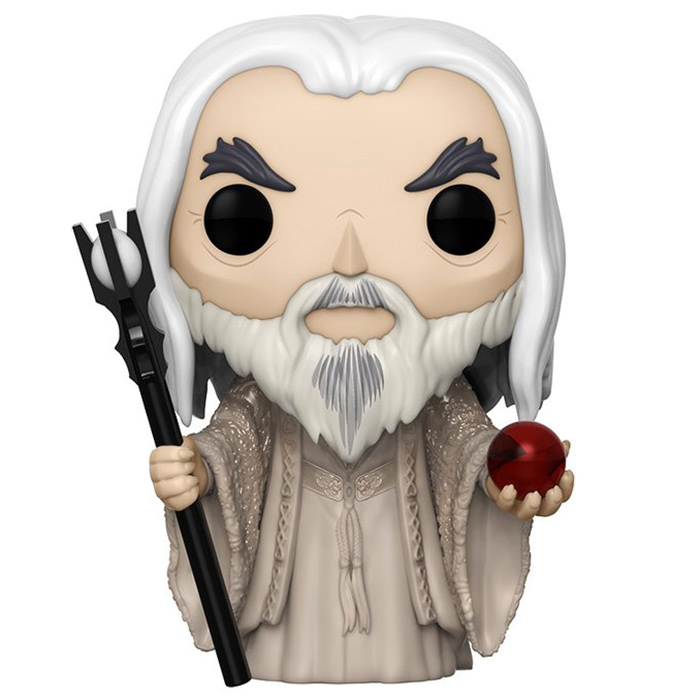 Figurine Saruman (The Lord Of The Rings)
La figurine Funko Pop Saruman (The Lord Of The Rings) vous intéresse ?

Vérifier la disponibilité sur

Saruman le traitre
Saruman est un personnage important du Seigneur des Anneaux, la plus célèbre trilogie d'heroic fantasy de l'histoire de la littérature et du cinéma. On y raconte l'épopée d'un jeune hobbit ayant pour mission de détruire le fameux anneau de pouvoir dans la montagne du destin afin d'empêcher le terrible seigneur Sauron de prendre le pouvoir sur la Terre du Milieu. Alors qu'il était parti avec un compagnie hétéroclite d'hommes, de hobbits, d'une nain, d'un magicien, d'un elfe et de plusieurs hobbits, il se retrouve vite seul avec son ami Samwise et ils devront se débrouiller pendant que tous les autres tentent de contrer les forces des orcs du Mordor aussi bien qu'ils le peuvent. Saruman est un magicien du même ordre que le fameux Gandalf et donc théoriquement du côté des forces du bien. Malheureusement, à force d'avoir passé trop de temps à regarder dans le Palantir, la pierre de vision, il fût corrompu par Sauron et devient alors l'un des plus grands ennemis des peuples libres de la Terre du Milieu.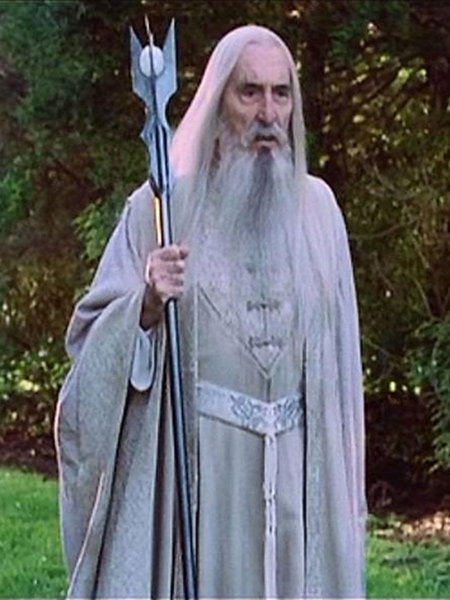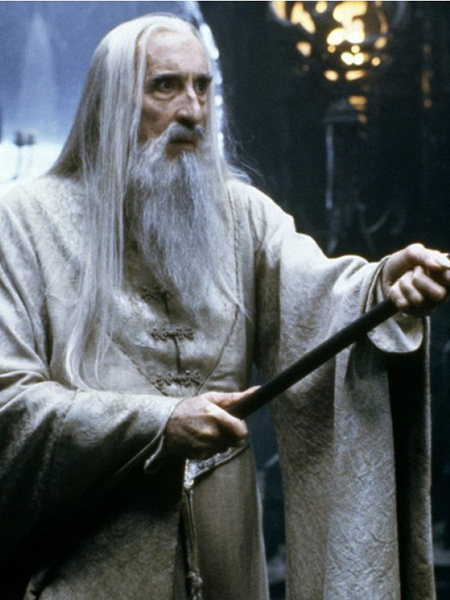 Saruman le blanc
Saruman était au départ le chef de l'ordre des magiciens et donc de ce fait avait l'honneur d'avoir une robe blanche un peu plus luxueuse que celle grise de Gandalf. Et ceci est ici très bien représenté avec cette ceinture et ses manches très finement décorées et légèrement brillantes. Au niveau de la tête, on retrouve bien ses épais sourcils noirs qui contrastent bien avec des longs cheveux blancs et sa barbe assortie. Enfin, il tient bien sûr son baton de sorcier dans sa main droite et dans l'autre le fameux palantir, la pierre de vision qui permit à Sauron de le corrompre.