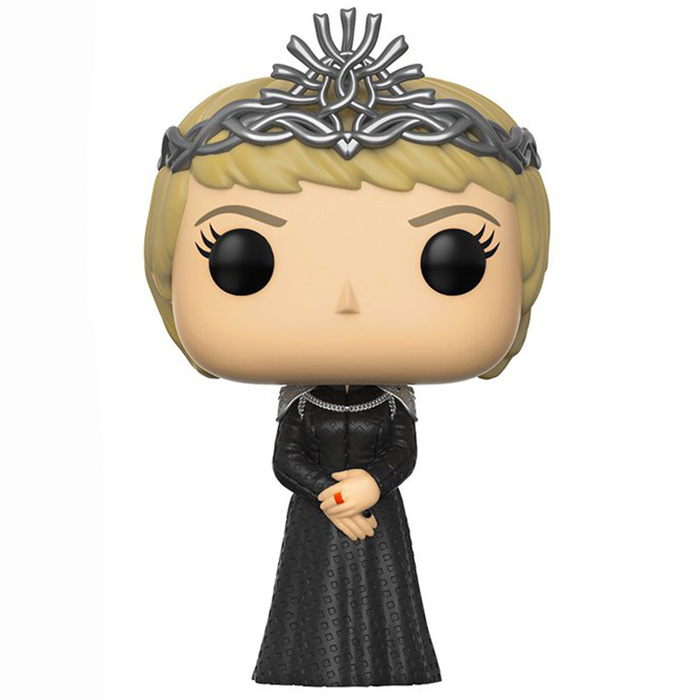 Figurine Cersei Lannister Queen (Game Of Thrones)
La figurine Funko Pop Cersei Lannister Queen (Game Of Thrones) vous intéresse ?

Vérifier la disponibilité sur

Une reine qui se bat pour retrouver son pouvoir
Cersei est l'un des personnages qui, au fur et à mesure des saisons, se révèle être l'un des plus dangereux de la fameuse série Game Of Thrones. Après la mort de Joffrey et Tywin, c'est le jeune Tommen qui devient roi des sept royaumes de Westeros. Cersei va alors devoir entrer dans un concours de manipulation avec Margaery, l'épouse de Tommen, pour savoir laquelle arrivera le mieux à influencer le jeune adolescent. Elle va alors tenter de mettre la religion de son côté contre Margaery mais cela va se retourner contre elle et elle se retrouvera elle aussi enfermée et accusée d'inceste avec son frère. Forcée de confesser ses pêchés et de faire une marche d'expiation dans toute la ville, elle se retrouve consignée dans ses appartements en attendant son procès par combat. Mais bien sûr Cersei n'a pas dit son dernier mot et elle va faire quelque chose que l'on attendait pas, même de sa part.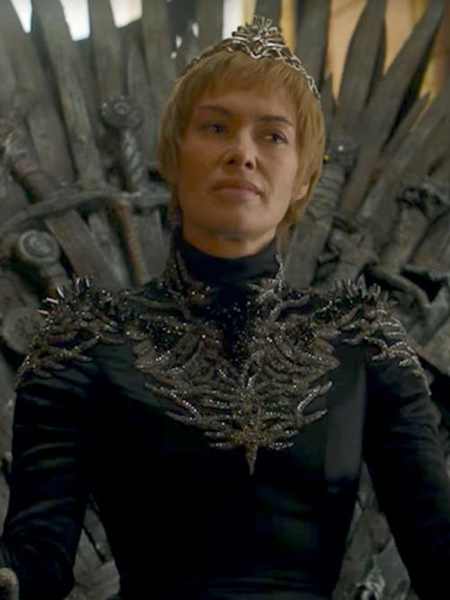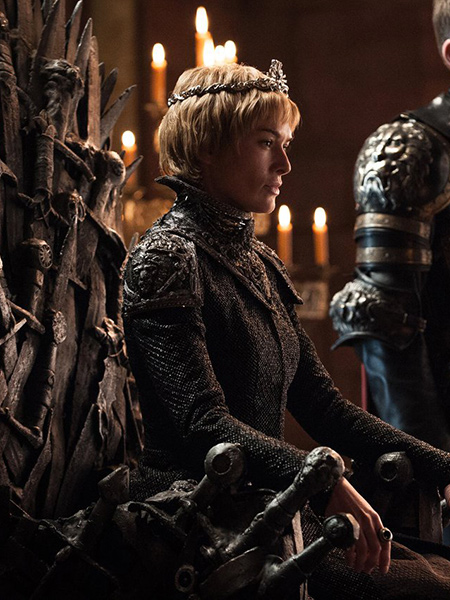 A nouveau reine
Après un véritable coup d'état, Cersei est redevenue reine. Son style devient alors plus sombre, un peu moins féminin et un peu plus guerrier, comme on avait déjà pu le voir lors de l'attaque de Stannis. On peut voir qu'elle porte une longue robe noire plus couvrante et simple qui montre qu'elle a abandonné les couleurs rouge et or des Lannister pour devenir plus indépendante. Le noir symbolise aussi probablement le retour de l'hiver. Elle porte aussi des armures métalliques sur les épaules et une simple bague rouge au doigt. Au niveau de la tête, son visage est simple et l'on reconnait cette nouvelle coupe de cheveux très courte suite à sa marche d'expiation. Sur sa tête est posée une couronne en métal argenté qui n'est pas sans rappeler le côté "coupant" du trône de fer.