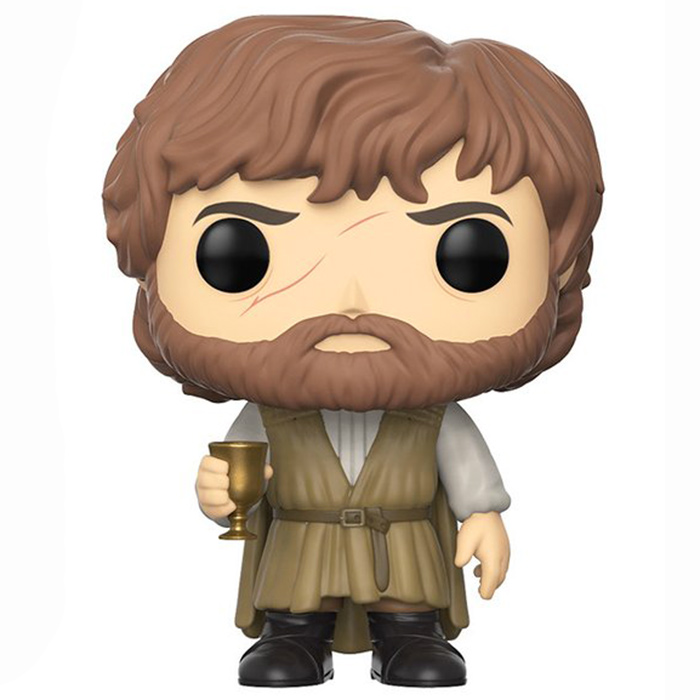 Figurine Tyrion Lannister Meereen (Game Of Thrones)
La figurine Funko Pop Tyrion Lannister Meereen (Game Of Thrones) vous intéresse ?

Vérifier la disponibilité sur

Tyrion s'est trouvé une nouvelle reine
Tyrion Lannister est l'un des personnages le plus important de la série de fantasy Game Of Thrones, celui à être apparu dans le plus grand nombre d'épisodes. Quand Tyrion est injustement accusé du meurtre de son neveu de Joffrey et condamné à mort, il décide qu'il en a définitivement assez de sa famille et parvient à s'échapper avec l'aide de Varys et de son frère Jaime. Après de nombreuses péripéties, se retrouvant notamment esclave pendant un temps, il parvient enfin à rejoindre Meereen pour proposer ses services à Daenerys qu'il pense être le meilleur espoir pour le peuple de Westeros et que Varys servait en fait depuis le début de l'histoire. Daenerys les accepte alors tous les deux en tant que conseillers et ils vont alors oeuvrer à lui trouver des bateaux pour l'aider à revenir à Westeros pour reconquérir le trône.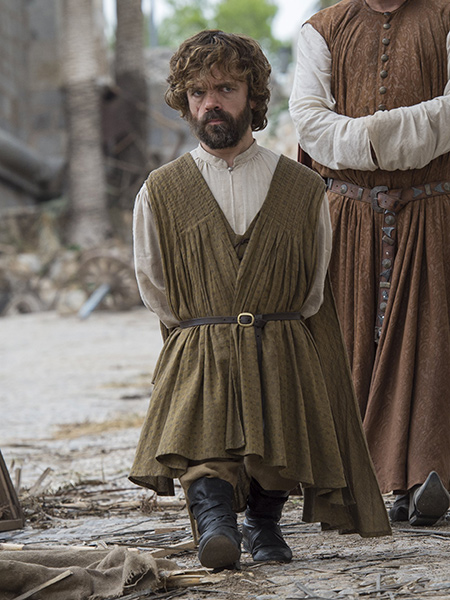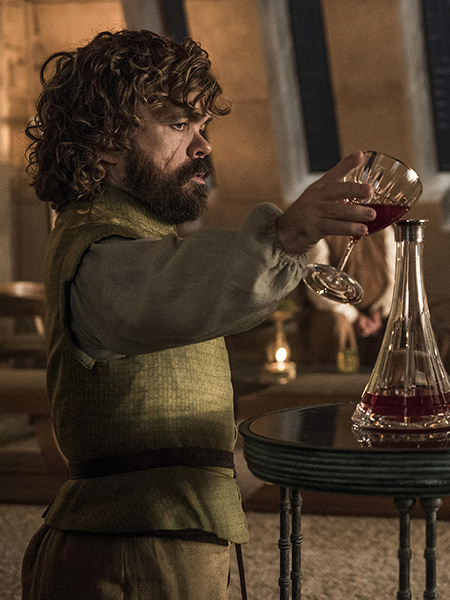 Un nouveau look pour le Lannister déchu
Quand Tyrion s'enfuit de Port-Real, il doit passer incognito et abandonne donc la tenue rouge et or habituelle des Lannister pour quelque chose de plus sobre. Arrivé à Meereen, il adopte une tenue locale et c'est ainsi qu'il est représenté sur cette nouvelle figurine. On peut donc voir qu'il porte un pantalon marron et de légères bottes noires. Par dessus, il porte une chemise beige surmontée d'une tunique marron et d'une petite cape assortie. Au niveau de la tête, on retrouve bien sa fameuse cicatrice en travers de son visage ainsi que l'épaisse barbe qu'il porte pour passer plus facilement inaperçu. Ses cheveux châtains sont aussi un peu plus longs et moins coiffés qu'avant. Enfin, il tient dans sa main droite une coupe dorée dans laquelle il boit du vin.