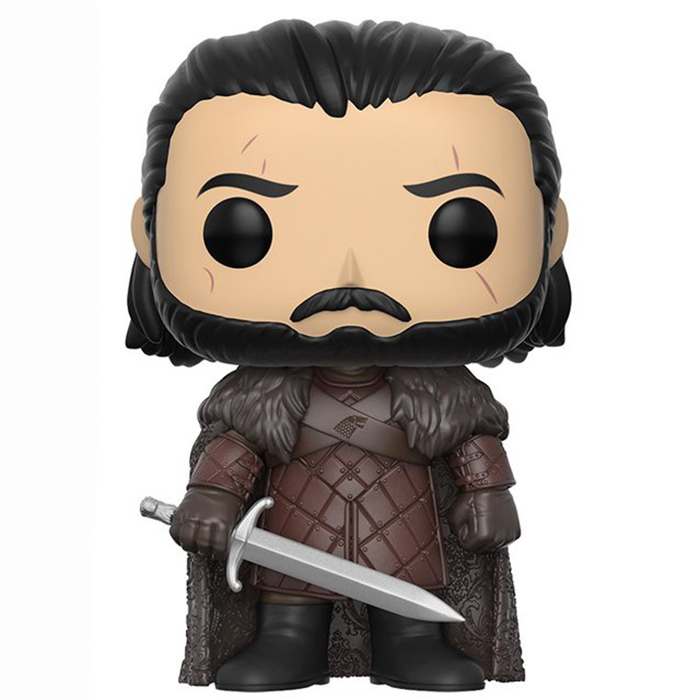 Figurine Jon Snow King in the North (Game Of Thrones)
La figurine Funko Pop Jon Snow King in the North (Game Of Thrones) vous intéresse ?

Vérifier la disponibilité sur

Le jeune garçon a bien grandi
Jon Snow est l'un des personnages centraux de la fameuse série télé de fantasy Game Of Thrones. Bien que n'étant au départ le jeune bâtard de Ned Stark, seigneur de Winterfell, on va vite se rendre compte qu'il est plus important qu'il en a l'air. Après avoir la garde de nuit et s'être distingué par ses faits d'arme, notamment en repoussant une attaque de Sauvageons contre le mur, Jon est élu nouveau chef de la garde de nuit après la mort du précédent. Mais après la décision très controversée d'inviter des Sauvageons à se réfugier au Sud du mur en échange de leur aide pour combattre les white walkers, John est trahi et assassiné par certains de ses propres hommes. Heureusement Mélisandre est là pour le ramener à la vie et il décide de quitter la garde de nuit pour tenter de reprendre Winterfell des mains de Ramsay Bolton maintenant que Sansa s'en est échappé.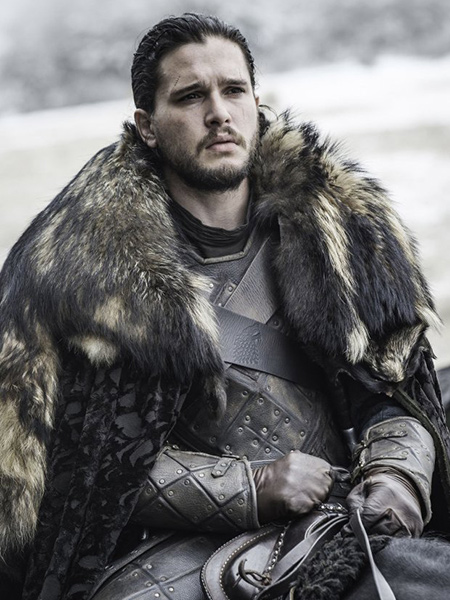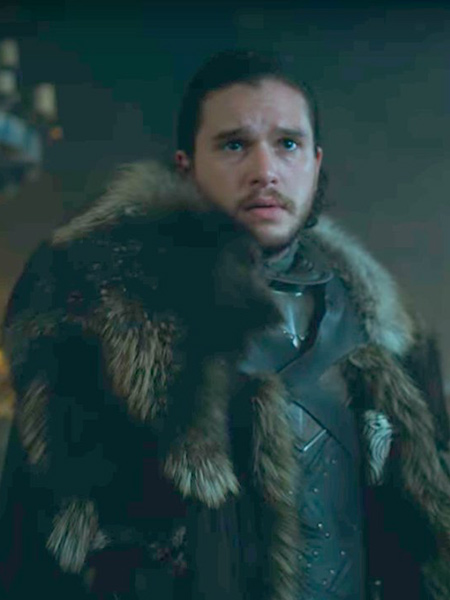 Le bâtard devient seigneur de Winterfell
Après sa mort et sa resurrection, Jon quitte la garde de nuit et décide de reprendre Winterfell. Grâce au manteau que Sansa lui brode, il devient alors officiellement un Stark et c'est ainsi qu'il est représenté sur cette figurine. N'étant plus de la garde de nuit, il n'est plus obligé de porter du noir mais il n'en reste pas moins un homme du Nord et continue de porter une tenue très sobre. Son pantalon est marron, ses bottes noires et il porte une longue tunique de cuir marron. Avec cela, il porte un long manteau de laine finement brodé qui rappelle qu'il n'est maintenant plus un simple soldat mais un seigneur. Sur la fermeture, on trouve l'insigne des Stark brodé par Sansa et il tient sa fameuse épée valyrienne offert par le commandeur Mormont. Au niveau de la tête, on peut voir les cicatrices qui sont le résultat de son combat contre Ramsay Bolton et ses cheveux sont maintenant ramenés vers l'arrière.