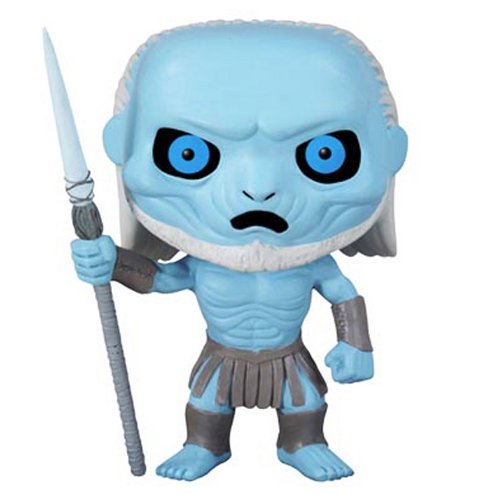 Figurine White Walker (Game Of Thrones)
Une créature de légende bien réelle
Le White Walker est un personnage des romans "A Song of Ice And fire" et de la série "Game Of Thrones". Les White Walkers sont une race de créatures humanoïdes vivant au Nord du mur de Westeros. Ce sont des créatures très anciennes de la même époque que les Enfants de La Forêt vivant là depuis bien avant l'arrivée de la plupart de ses actuels habitants. Aujourd'hui ils sont considérés par la plupart comme éteints ou légendaires. Mais dès la saison 2 lorsque Jon Snow part avec la garde de nuit au-delà du mur, il voit son premier White Walker venir récupérer un bébé que Craster lui a donné en sacrifice en échange de sa protection. Plus tard alors que Jon est parti en mission avec Qhorin Halfhand, le reste de la garde est attaquée par une armée de White Walkers. Comme le dit alors Jeor Mormont, on se rend vite compte que les guerres entre différents rois ou même contre les wildlings n'ont que peu d'importance par rapport à la menace des White Walkers. Ce sont des créatures puissantes. Ils sont humanoïdes mais beaucoup plus grands que des hommes, leur peau est bleu comme la glace, leurs cheveux sont blancs et leurs yeux bleus et brillants. Ils ne semblent pas souffrir du froid et semblent invulnérables. Ils ont le pouvoir de réveiller n'importe quel mort, animal ou humain, qui deviennent alors des "wights" sortes de mort-vivants à leur service. Le seul moyen de les tuer est le feu et le "dragonglass" (l'obsidienne, une pierre volcanique).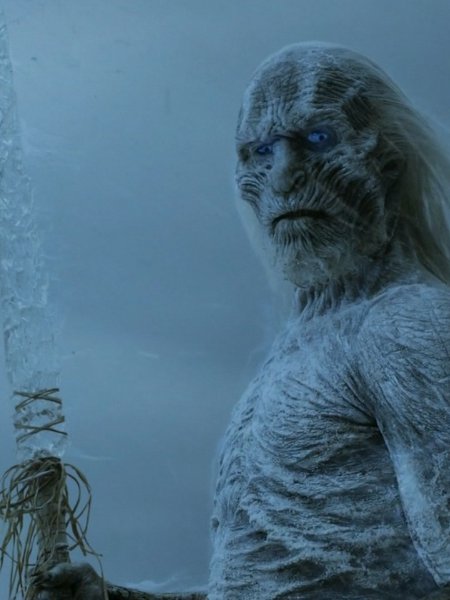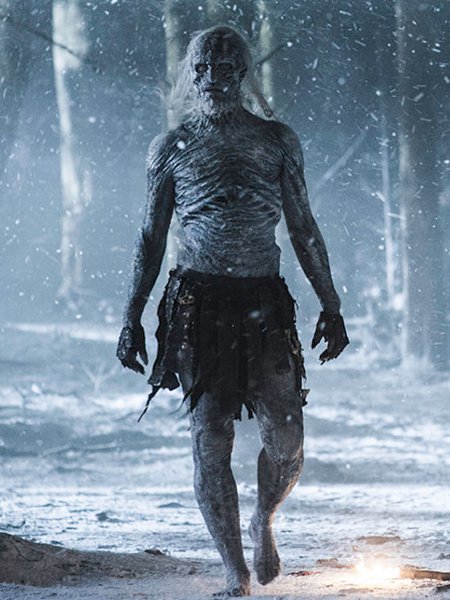 Un aspect terrifiant
Bien que les White Walkers aient tous la même apparence à quelques détails près, celui représenté sur la figurine semble être le chef de ceux qui attaquent la garde de nuit à la fin du dernier épisode de la saison 2. Comme dans la série sa peau est bleu clair et fripée comme si elle était momifiée, laissant souvent apparaître ses os à travers la peau. Ses cheveux et sa barbe sont blancs et clairsemés comme ceux d'un vieil homme. Son visage bien qu'humanoïde a des proportions étranges qui lui donne l'air d'un homme préhistorique et cela est très bien représenté sur la figurine. En effet, Funko a bien modifié le moule de base des têtes de figurines pop! pour donner à ce personnage l'aspect terrifiant qu'il a dans la série. A la place des habituels yeux ronds et noirs, on retrouve les terrifiants yeux bleus des White Walkers. La forme du nez a été modifié pour lui donner cet aspect momifié et Funko a cette fois décidé de lui donner une bouche. Comme dans la série, la tenue des White Walkers se compose d'un simple pagne de cuir et de quelques pièces d'armure aux jambes et aux bras. Et enfin il porte sa fameuse lance faite non pas de métal mais de glace.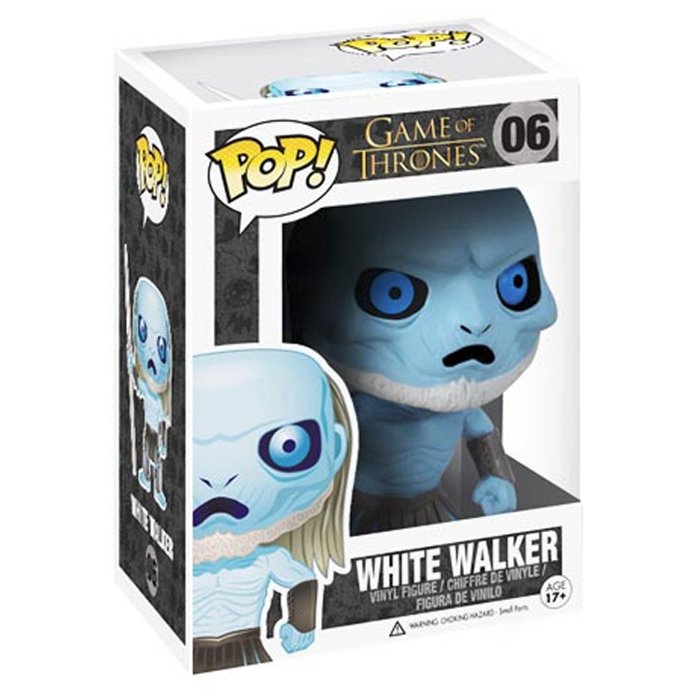 Trouvable également ici :

13.90 €
Voir l'offre