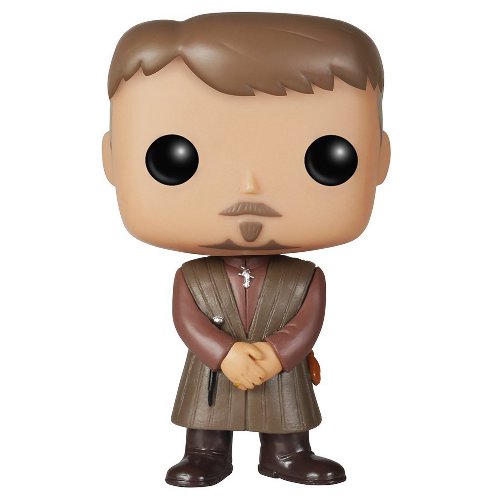 Figurine Petyr Baelish (Game Of Thrones)
La figurine Funko Pop Petyr Baelish (Game Of Thrones) vous intéresse ?
Vérifier la disponibilité sur

Un personnage dangereux et important malgré son apparence
Petyr "Littlefinger" Baelish est l'un des personnages principaux des romans "A Song Of Ice And Fire" et de la série "Game Of Thrones". Bien qu'il ne soit pas aussi présent que certains personnages principaux et qu'aucun chapitre du livre lui soit dédié, Littlefinger a un rôle capital dans l'histoire, comme l'on s'en rendra compte au fur et à mesure des livres et des saisons. Petyr a été élevé à Riverrun avec Catelyn Tully/Stark, dont il a toujours été amoureux, et sa sœur. Bien qu'il ne soit pas issu de la grande noblesse, il a réussi, par d'habiles jeux politiques, à devenir maître du trésor et des comptes du royaume. Il a aussi une armée d'espions à son service qui l'aident à manipuler les membres de la cours pour son propre avantage. Dans les derniers épisodes de la saison 4, on apprendra qu'il a non seulement participé à l'assassinat de Joffrey Baratheon mais aussi à celui de Jon Arryn. Il serait donc en grande partie à l'origine des évènements qui ont déclenché la guerre qui sévit actuellement dans le royaume de Westeros.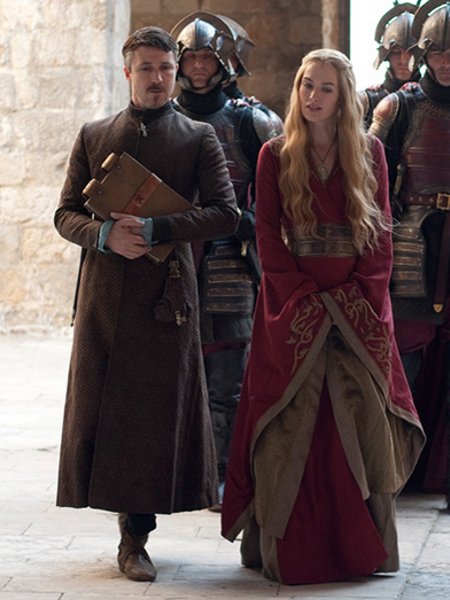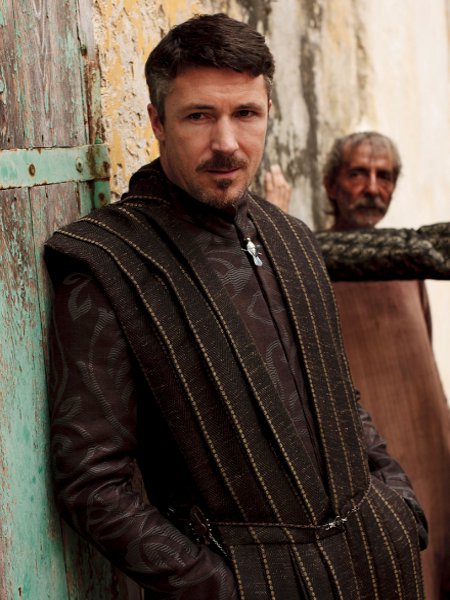 L'oiseau moqueur
Petyr Baelish est un homme riche qui possède de nombreux vêtements. En revanche son style est très précis et ses tenues sont toutes très proches les unes des autres. Comme on peut le voir sur cette figurine, il porte toujours de très longues tuniques au col mao lui arrivant presque aux chevilles. Les matières utilisées sont toujours luxueuses, notamment la soie ou le velours et ses couleurs de prédilection sont le rouge et le marron dont il ne se détourne quasiment jamais. Il porte toujours un pendentif ou une broche en forme d'oiseau moqueur, son symbole personnel. Ici on le devine autour de son cou bien que le détail ne soit pas assez fin pour qu'on le reconnaisse vraiment. Ce qui est peut-être le plus reconnaissable chez ce personnage, ce sont ses cheveux courts toujours parfaitement coiffés et surtout sa moustache et sa barbichette si particulières. Enfin on remarque qu'il porte une bourse à la ceinture, probablement pour symboliser sa fonction à la cour.