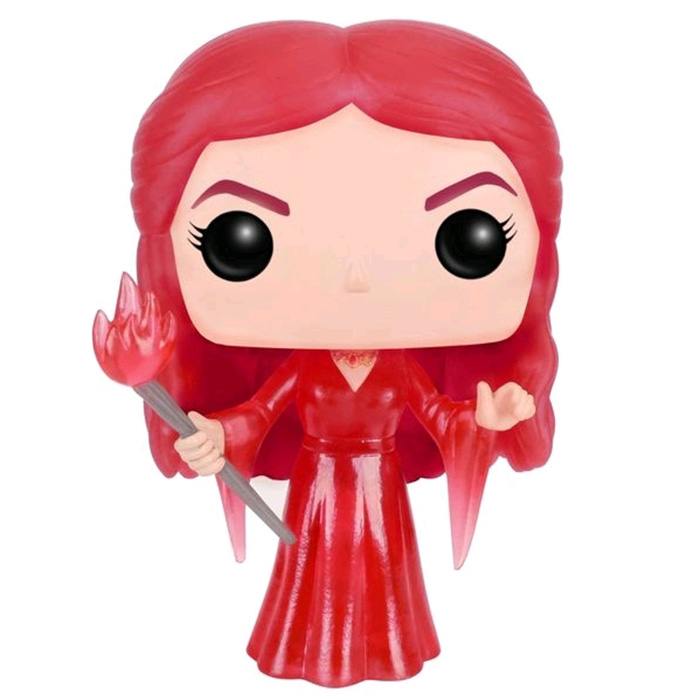 Figurine Melisandre translucide (Game Of Thrones)
La figurine Funko Pop Melisandre translucide (Game Of Thrones) vous intéresse ?

Vérifier la disponibilité sur

La prêtresse du feu
Melisandre est un personnage important de la série de fantasy Game Of Thrones. Elle apparait dès la saison 2 auprès de Stannis Baratheon et est une prêtresse de R'hlor persuadée que celui-ci est le prince dont l'arrivée a été annoncée par une ancienne ancienne prophétie. Pendant plusieurs saisons, elle va tout faire pour l'aider à arriver au pouvoir, n'hésitant pas à l'inciter à tuer son propre frère. Jusqu'au jour où Stannis est le seul à répondre à l'appel de Jon Snow pour combattre l'armée des White Walkers. Alors que Stannis est parti pour combattre les Bolton et qu'ils submergés par la neige, elle le convainc de sacrifier sa propre fille au dieu du feu. Evidemment cela n'a aucun effet et Stannis est tué avec le reste de son armée. Melisandre rentre au mur et c'est là qu'elle aura l'occasion de pratiquer sa magie et de faire revenir Jon Snow à la vie quand celui-ci est trahi par ses propres hommes. Plus tard c'est aussi elle qui convaincra Daenerys d'envoyer un message pour faire alliance avec Jon.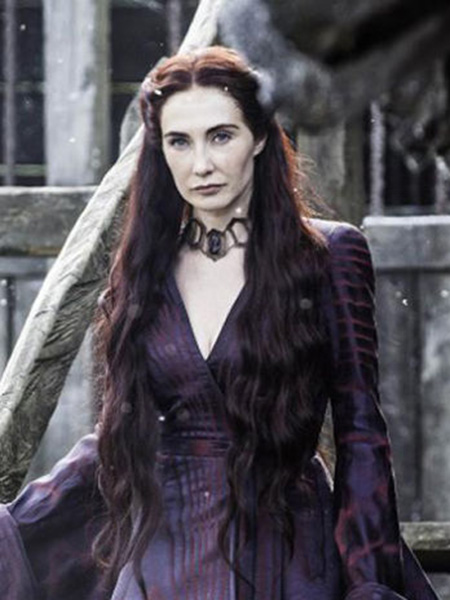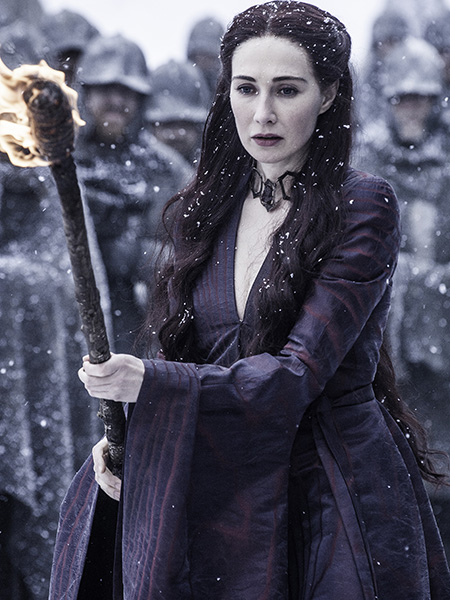 Une Melisandre transparente
Pour cette figurine alternative de Melisandre, Funko a décidé de la représenter dans un plastique rouge translucide. En effet, à part la peau de son visage, ses mains, son décolleté et le bois de la torche qu'elle porte, toute la figurine est dans un plastique rouge translucide qui donne l'impression d'être enflammé quand la lumière passe à travers. Comme sur la première figurine créée pour ce personnage, on retrouve cette longue robe rouge aux manches très larges et au profond décolleté en V. Ses longs cheveux rouges sont simplement agrémentés de deux tresses qui maintiennent ses cheveux dans son dos. Et enfin, elle tient donc dans sa main droite une torche enflammée.