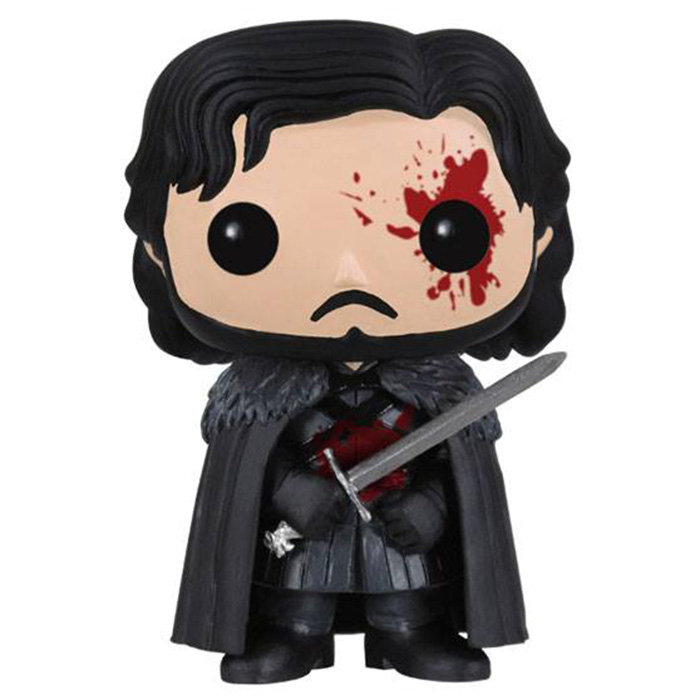 Figurine Jon Snow bloody (Game Of Thrones)
La figurine Funko Pop Jon Snow bloody (Game Of Thrones) vous intéresse ?

Vérifier la disponibilité sur

Jon Snow trahi par les siens
Jon Snow est l'un des personnages principaux de la fameuse série Game Of Thrones de HBO. Au début de la série, le bâtard de Ned Stark quitte Winterfell pour rejoindre le mur et devenir, comme son oncle, un membre de la garde de nuit. Très vite il se démarque par son intelligence et son habileté au combat. Pendant un temps, il infiltre les wildlings de l'autre côté du mur avant de retourner à Castle Black et de gérer toute la défense lors de l'attaque du chateau par les wildlings. Il est alors élu nouveau chef de la garde de nuit. Mais lorsqu'il décide de proposer un alliance avec les wildlings en les faisant passer de l'autre côté du mur afin de combattre l'armée des White Walkers, cela ne plait pas à tout le monde et il est assassiné par plusieurs de ses propres hommes. Ramené à la vie par Mélisandre, il quitte la garde de nuit et se lance à la conquête de Westeros.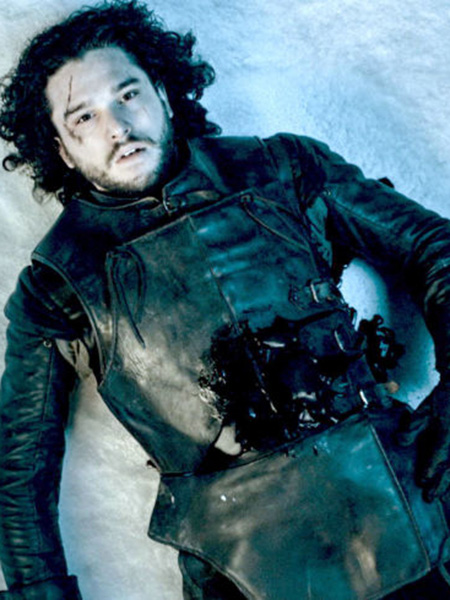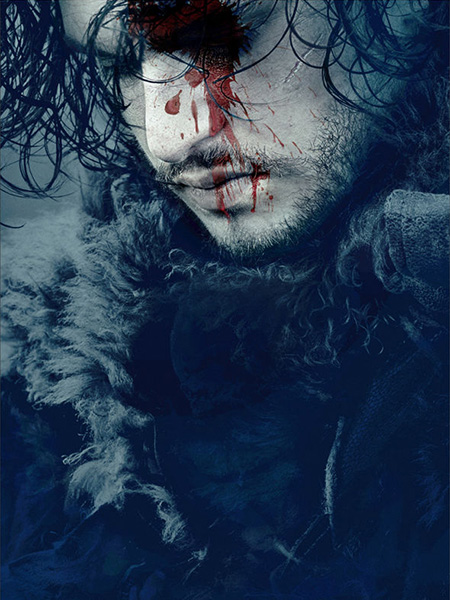 Jon Snow ensanglanté
Sur cette figurine Hot Topic exclusive, Jon Snow est représenté avec sa tenue classique de la garde de nuit, entièrement noire. Il porte une tunique, un pantalon, des bottes et des gants noirs. Par-dessus, il porte bien sûr son épais manteau de laine bordé de fourrure au col et sur les épaules. Dans sa main droite, il tient toujours son épée Long Claw, offert par Jeor Mormont, l'ancien chef de la garde de nuit. Au niveau de la tête, on reconnait son habituel barbe et ses cheveux noirs qui continuent de ne pas être représentés assez bouclés. Ce qui différencie cette figurine de celle déjà existante, ce soit les deux grosses taches de sang, l'une au niveau du torse et l'autre autour de l'oeil et qui représentent le moment où il est poignardé par certains des hommes de la garde de nuit.