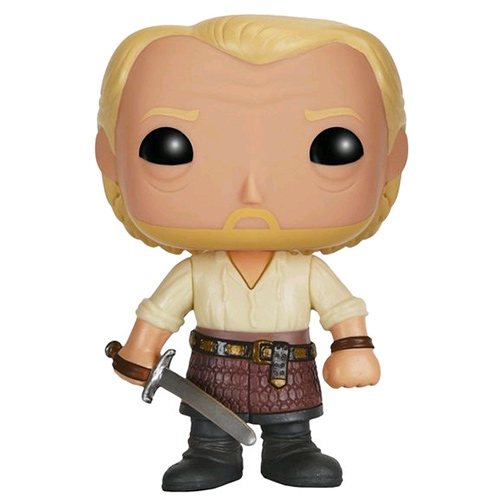 Figurine Jorah Mormont (Game Of Thrones)
La figurine Funko Pop Jorah Mormont (Game Of Thrones) vous intéresse ?
Vérifier la disponibilité sur

Le chevalier déchu
Jorah Mormont est l'un des personnages importants de la série Game Of Thrones adaptée des romans de George Martin : A Song Of Ice And Fire. Ces romans se déroulent dans un monde fantastique médiéval où plusieurs grandes familles se disputent le pouvoir et le trône alors que tout au nord du continent de Westeros, une menace bien plus grave, les marcheurs blancs, se rapproche sans que grand monde y prête vraiment attention. Jorah Mormont est un chevalier qui accompagne Daenerys Targaryen, la dernière héritière de l'ancienne famille royale. En effet son père, le roi fou Aerys, fût vaincu par une alliance de plusieurs grandes familles : les Baratheon, les Lannister et les Stark. Sa femme et ses enfants furent obligés de fuir mais la mère de Daenerys mourut en lui donnant naissance et celle-ci se retrouva donc avec son grand frère Viserys à errer de l'autre côté de l'Océan, vivant de la bonne volonté de quelques riches familles croyant pouvoir obtenir quelque chose d'eux. Jorah est un ancien chevalier déchu à cause des nombreuses dettes qu'il a contractées. Il accompagne Daenerys et la conseille mais joue en même temps un double jeu en renseignant l'actuel roi de Westeros dans l'espoir de retrouver son rang. Mais commençant à ressentir de l'affection pour Daenerys, il décide de l'arrêter. Cependant, celle-ci se rendra compte de sa trahison et le bannira. Il fera alors tout pour se faire pardonner et revenir à ses côtés !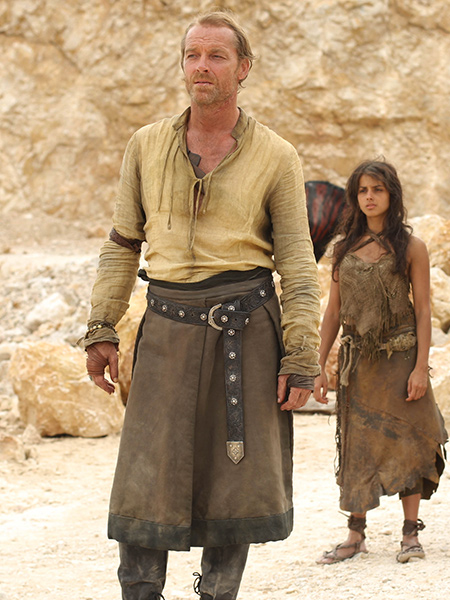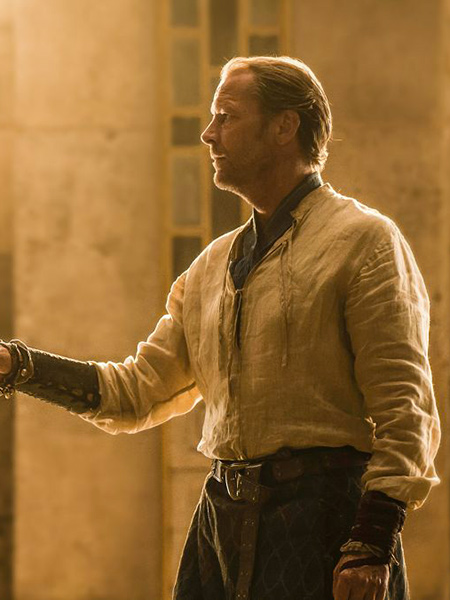 Le chevalier sauvage
Comme on peut le voir dans la série, Jorah est un chevalier déchu mais qui tient tout de même à garder certains éléments qui lui rappellent son ancien rang, même si au fur et à mesure de la série, on le voit de moins en moins porter son armure et s'adapter de plus en plus au climat très chaud du continent d'Essos. Il porte donc un pantalon et des bottes noirs ainsi qu'une jupe d'écailles plus proche de la mode d'Essos dont les détails de la ceinture sont finement reproduits. En haut, il porte une simple chemise beige dont les manches sont remontées et le col légèrement ouvert. L'élément de chevalier auquel il n'a jamais renoncé c'est son épée et elle est représentée dans sa main droite. Enfin, au niveau de la tête, on retrouve bien ses cheveux longs coiffés vers l'arrière et sa courte barbe. Les créateurs de la figurine ont aussi bien marqué les cernes sous ses yeux. On regrette juste de ne pas voir le bleu si marquant de son regard.