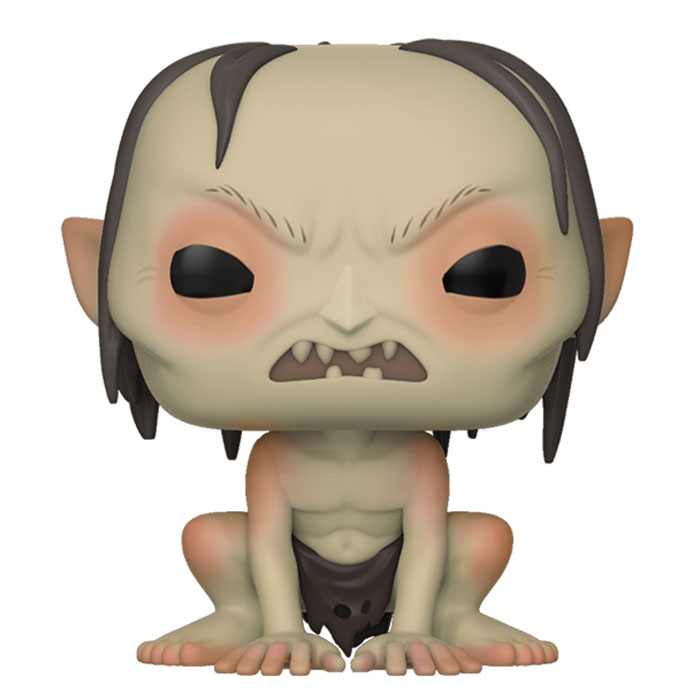 Figurine Gollum (The Lord Of The Rings)
La figurine Funko Pop de Gollum (The Lord Of The Rings) vous intéresse ?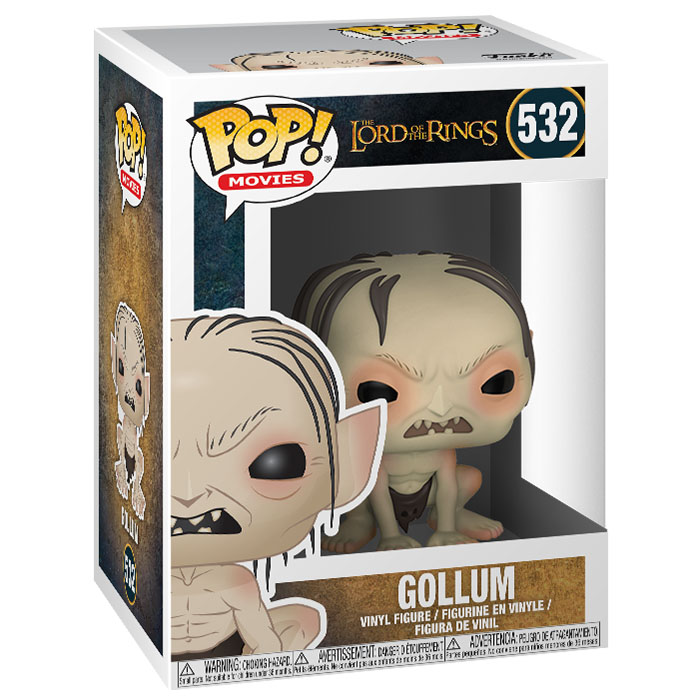 Vérifier la disponibilité sur

Le tragique porteur de l'anneau
Gollum est un personnage important du Seigneur des anneaux, jouant aussi un rôle dans le hobbit, les films inspirés des célèbres romans de J.R.R. Tolkien. Très longtemps après que l'anneau de Sauron ait été perdu par Isildur lors de l'attaque qui provoqua sa mort, il est trouvé par Gollum, à l'époque un hobbit connu sous le nom de Smeagol. Lui et son ami le trouvent au fond d'un lac pendant une partie de pêche et l'anneau ayant une emprise immédiate sur eux, ils se battent pour le garder et Smeagol tue son ami. Pour ça, il est banni et se retrouve seul et en exil. Il ne vit plus que dans les cavernes, évite le soleil et se nourrit de viande et poisson cru. L'anneau prolonge sa vie indéfiniment mais son physique en est très impacté. Sa peau devient gris, il perd ses cheveux, son visage se déforme et, ne portant plus que des guenilles, il devient presque une créature sauvage. Il rencontre Bilbo alors que celui-ci tente d'échapper aux gobelins et Bilbo gagne l'anneau lors d'un pari qui mettait en jeu sa vie. Plus tard, quand l'anneau sera passé à Frodon qui a pour mission de le détruire, Gollum va se proposer comme guide. Il sera alors tiraillé entre son attraction pour l'anneau et sa volonté de retrouver un peu d'humanité avec Frodon qui le traite avec compassion.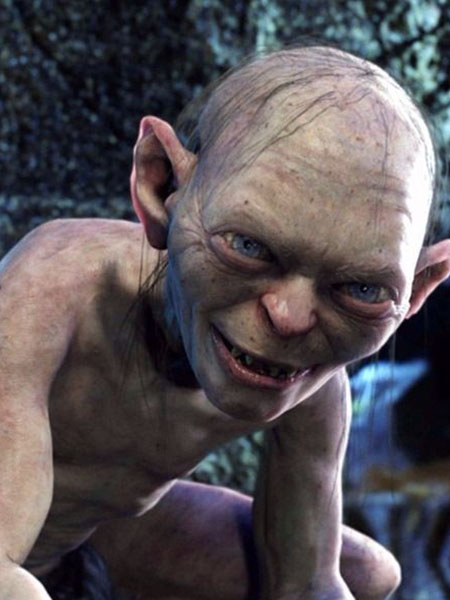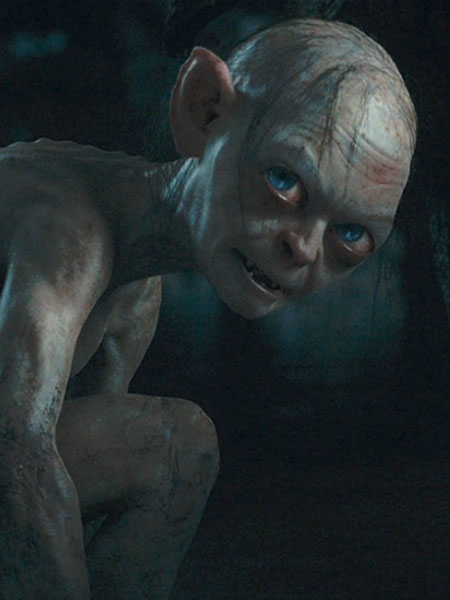 Une pauvre créature
Pour cette nouvelle version de Gollum, Funko l'a représenté penché et se tenant à quatre pates, ce qui est sa façon principale de se tenir ou de se déplacer. On retrouve bien cette pean légèrement grise et malsaine avec juste encore quelques traces de sa peau rosée de hobbit aux genoux, oreilles et extrémités. Son corps est maigre et il ne porte qu'un simple pagne en lambeaux. Au niveau de la tête, on retrouve ses drôles de yeux globuleux ainsi que cette bouche dans laquelle il ne reste que quelques dents très aiguisées. Enfin, il n'a plus quelques mèches de cheveux sur le dessus de la tête.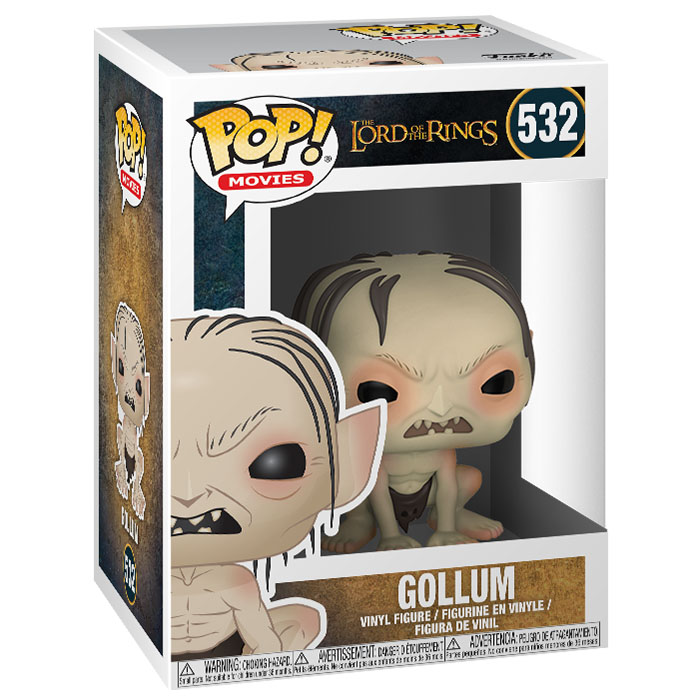 La figurine Funko Pop de Gollum (The Lord Of The Rings) vous intéresse ?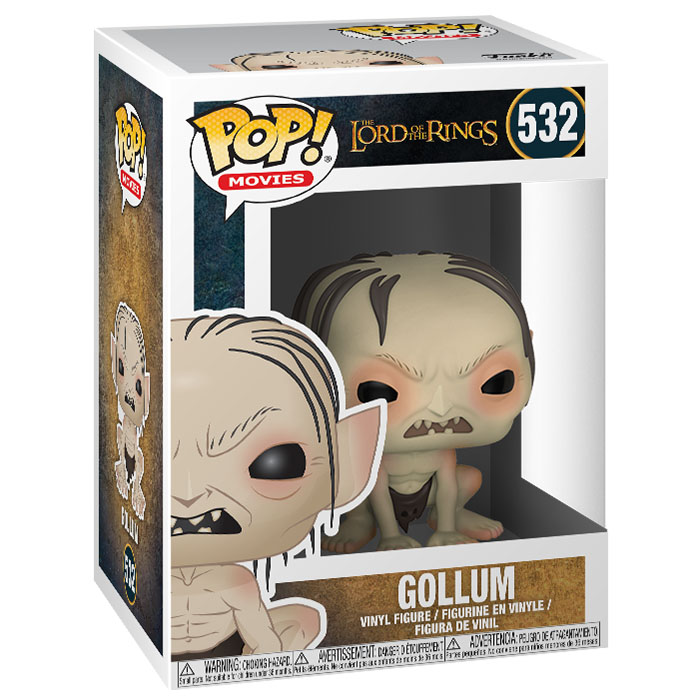 Vérifier la disponibilité sur