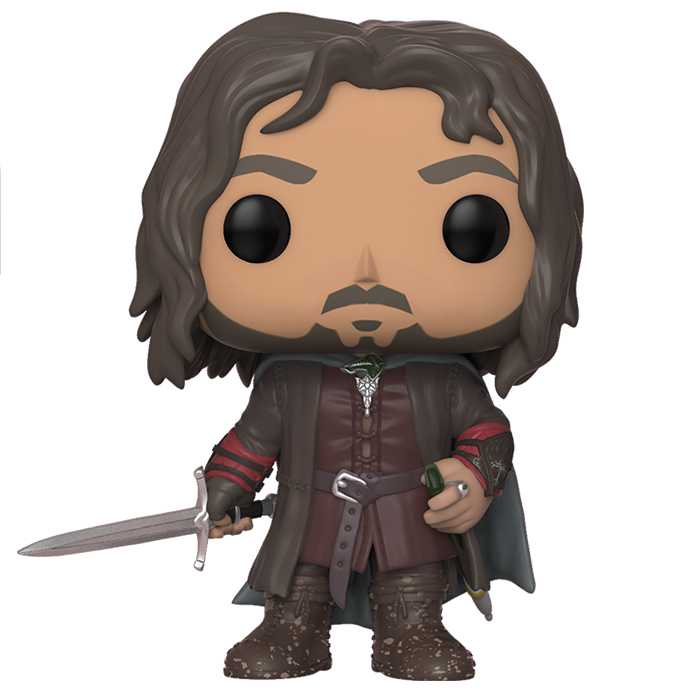 Figurine Aragorn (The Lord Of The Rings)
La figurine Funko Pop Aragorn (The Lord Of The Rings) vous intéresse ?
Vérifier la disponibilité sur

Un roi en exil
Aragorn est l'un des personnages principaux du Seigneur des anneaux et l'un des neuf membres de la communauté. On le rencontre pour la première fois lorsque les quatre hobbits attendent Gandalf à Bree. Il les observe de loin et semble menaçant mais au final, il va les sauver d'une attaque des nazgûls et va ensuite les mener en sécurité à Rivendell pour participer au conseil d'Elrond. C'est là qu'on apprend qu'il n'est pas un simple ranger mais Aragorn, descendant d'Arathorn, dernier roi du Gondor avant que la lignée s'effondre. Quand Frodon se porte volontaire pour amener l'anneau dans la montagne du destin, Aragorn est l'un des premiers à vouloir l'accompagner. Au cours de l'histoire, il va reprendre confiance en lui et prouver son courage, sa valeur et ses qualités de leader qui le mèneront à reprendre sa place sur le trône du Gondor à Minas Tirith.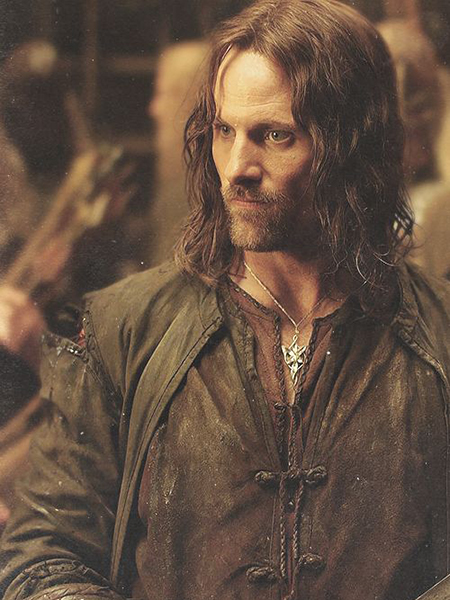 Les simples vêtements d'un ranger
Aragorn est représenté ici avec les vêtements simples d'un ranger qu'on le voit porter pendant une grande majorité du film. Il porte une tunique marron avec une ceinture très simple, un simple manteau de la même couleur et des bottes assorties tachées de boue. Au niveau des bras, il porte tout de même un morceau de tissu rouge et une pièce d'armure en cuir joliment décorée qui rappelle qu'il est un guerrier. Comme les autres membres de la communauté, il porte le manteau et la feuille offerts par Galadriel mais aussi le pendentif offert par Arwen comme symbole de son amour. Dans sa main droite, il tient son épée et à l'autre main, on peut voir qu'il porte une bague. Enfin, au niveau de la tête, on retrouve bien ses cheveux bruns mi-longs et sa barbe.