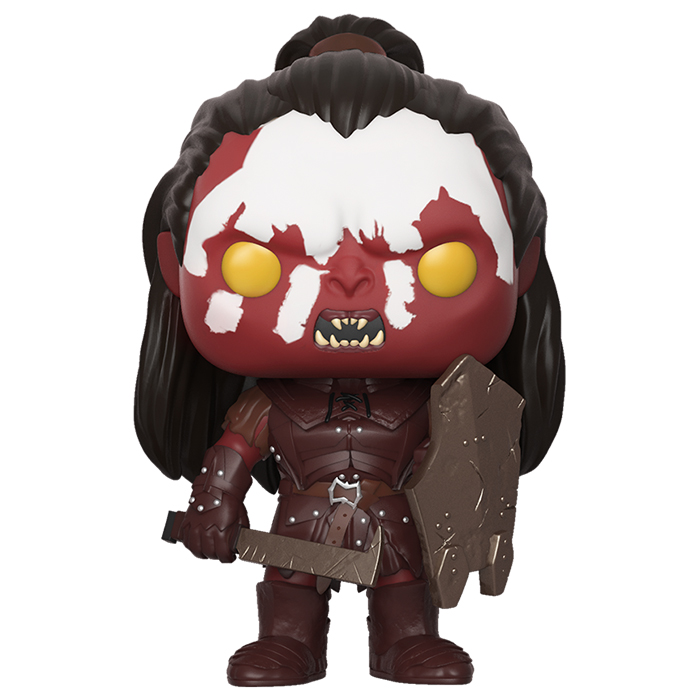 Figurine Lurtz (The Lord Of The Rings)
La figurine Funko Pop de Lurtz (The Lord Of The Rings) vous intéresse ?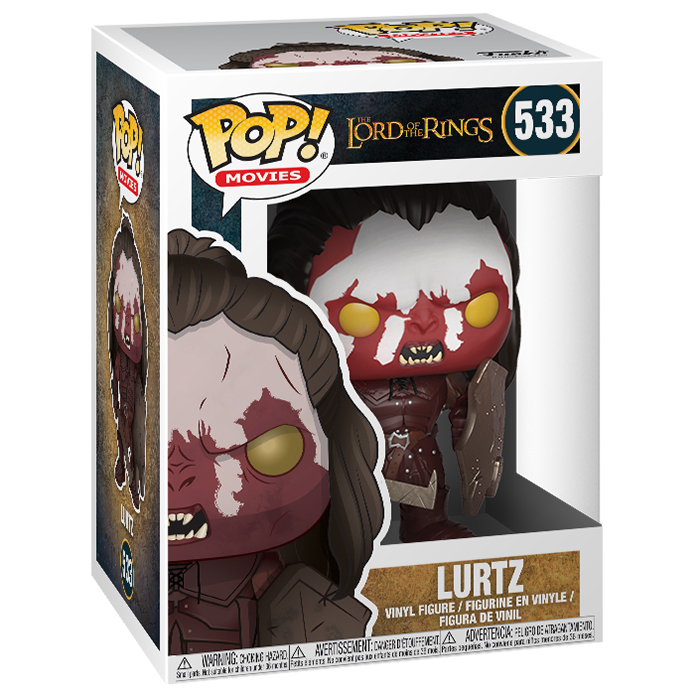 Vérifier la disponibilité sur

Le premier des Uruk-hai
Lurtz est le premier des Uruk-hai fabriqué par Saruman dans Le Seigneur des anneaux. Au début du premier film, quand Gandalf se rend chez Saruman, le chef de son ordre, pour lui demander conseil, il se rend compte que celui-ci a trahi les forces du bien et s'est mis au service de Sauron. Très vite, il met en place une fabrique d'orcs pour attaquer les villages alentours et commencer à créer son armée. Mais voulant récupérer l'anneau des mains de Frodon et de la communauté, il doit créer des guerriers bien plus puissants. Il créé alors des Uruk-hai, une race d'orc supérieure, bien plus forte et plus intelligente, pouvant se déplacer de jour comme de nuit. Le premier d'entre eux est Lurtz et il attaque la communauté à la fin du premier film. Boromir tente de l'empêcher d'enlever les hobbits mais il y perd la vie. C'est finalement Aragorn qui se battra contre Lurtz et le tuera. Sam et Frodon parviennent à s'enfuir mais ce sont finalement Merry et Pippin qui se font emmener par les Uruk-hai.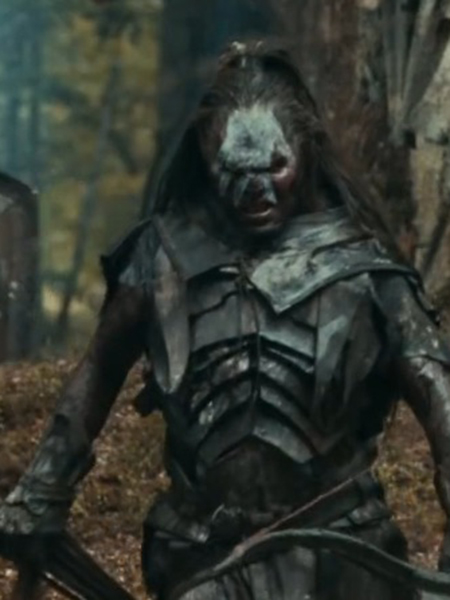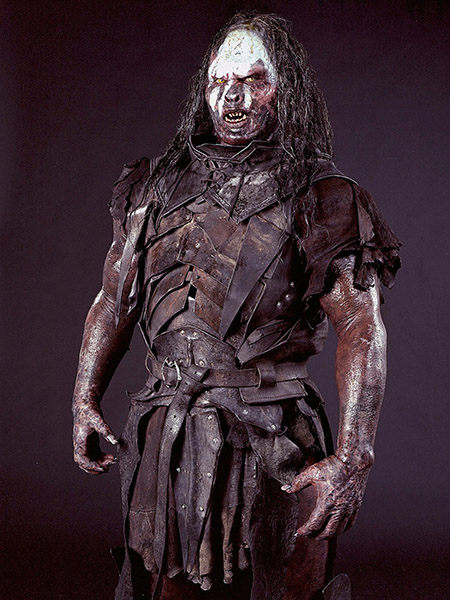 Une apparence terrifiante
Contrairement aux autres orcs dont la taille et l'apparence peut beaucoup varier, les Uruk-hai sont tous très grands et forts. Lurtz est équipé d'une armure en cuir rouge de bonne qualité qu'on voit rarement sur les orcs ainsi que d'épaisses bottes assorties. Il tient dans ses mains un épais bouclier et une sorte de hache de combat. Au niveau de la tête, sa peau est rouge, ses yeux sont jaunes et sa bouche est ouverte pour découvrir des dents pointues. Il a de longs cheveux noirs ramenés en arrière par une queue de cheval et son visage est en grande partie recouverte par une main blanche, la marque de Saruman.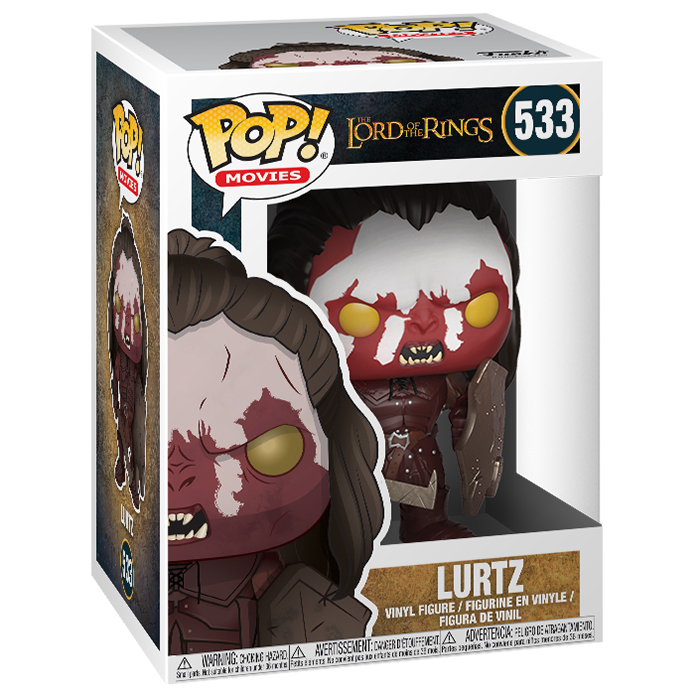 La figurine Funko Pop de Lurtz (The Lord Of The Rings) vous intéresse ?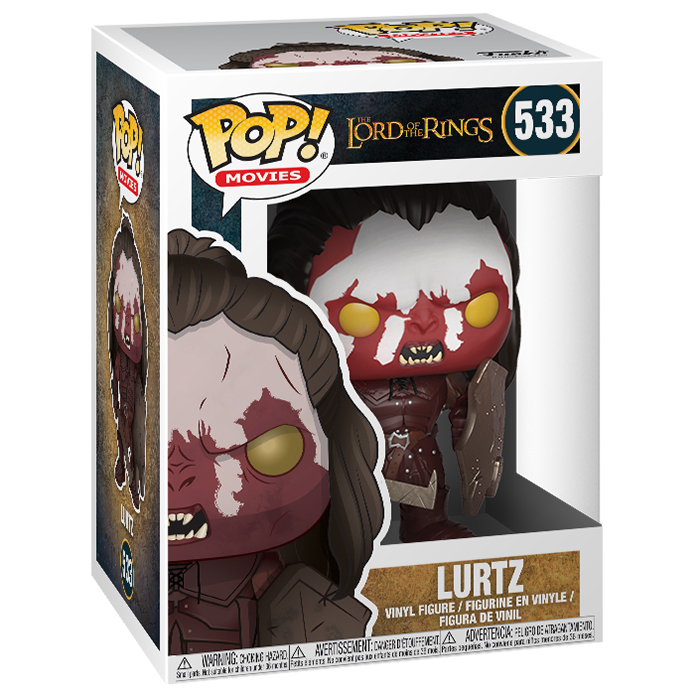 Vérifier la disponibilité sur