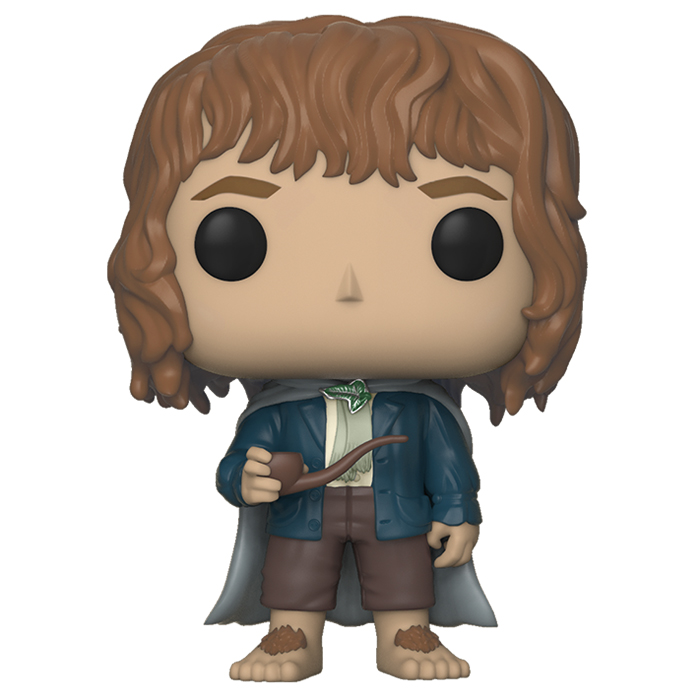 Figurine Pippin (The Lord Of The Rings)
La figurine Funko Pop de Pippin (The Lord Of The Rings) vous intéresse ?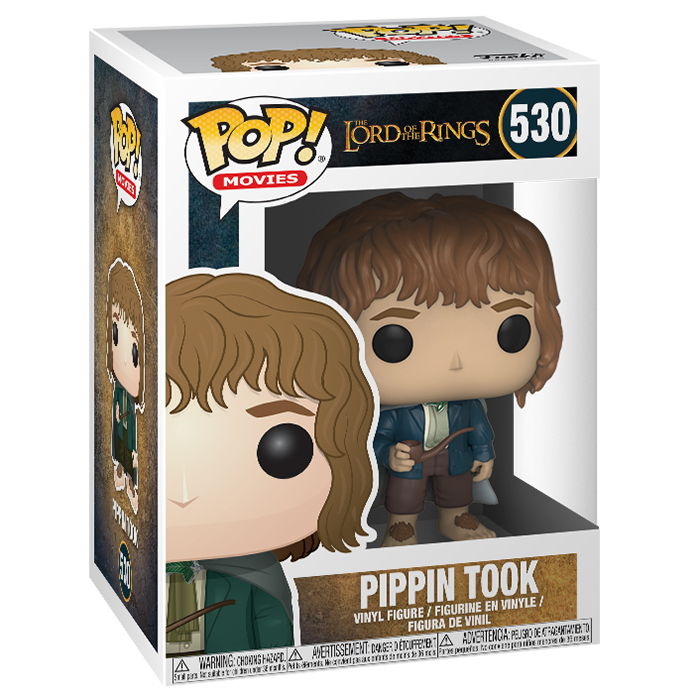 Vérifier la disponibilité sur

Le gaffeur
Pippin est l'un des neuf membres de la communauté de l'anneau dans les livres et films référence en matière d'heroic fantasy, Le Seigneur des anneaux. Pippin est un hobbit et avec son cousin Merry, ils vont se retrouver embarqués dans l'aventure un peu par accident quand ils croisent le chemin de Sam et Frodon, en chemin pour Rivendell avec un nazgûl à leur poursuite. Ils les aident à se rendre jusqu'à Bree et de là, ils n'ont pas d'autre choix que de les suivre jusqu'à Rivendell escortés par Aragorn. Quand Frodon se dévoue pour aller détruire l'anneau dans la montagne du Destin, Pippin et Merry n'hésitent pas à se dévouer pour l'accompagner. Pippin est un jeune homme plein de bonne volonté mais il n'est pas plus le malin des hobbits ni le plus courageux. Il provoque quelques catastrophes par sa maladresse mais au final, comme les autres membres de la communauté, il finira par trouver son courage et le prouver au cours de la bataille finale.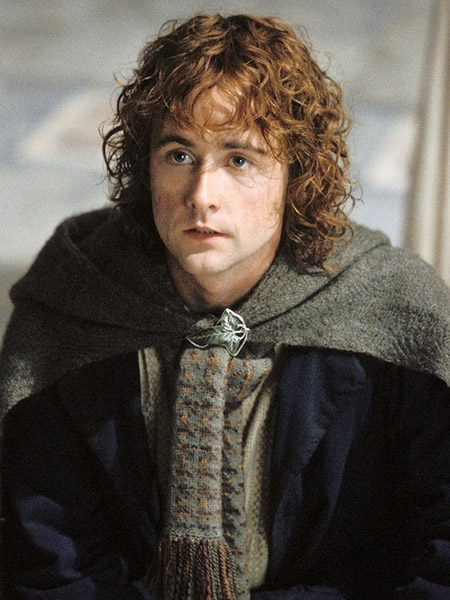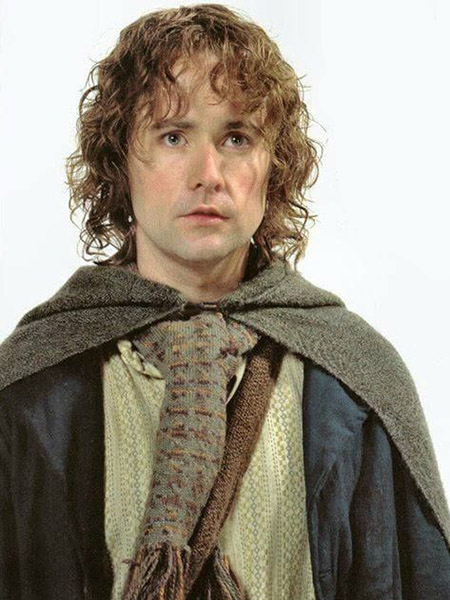 Un hobbit typique
Comme son cousin Merry, Pippin est représenté avec la cape et la feuille verte offerts par Galadriel lors de leur passage en Lothlorien. Avec cela, il porte bien sûr une tenue traditionnelle de hobbit ou celle d'un gentleman anglais du dix-neuvième siècle : une chemise, une redingote, une écharpe et un pantalon qui, étant donné la tendance des hobbits à ne marcher que pieds nus, s'arrête à mi-mollets. On retrouve aussi ses fameux pieds poilus et au niveau de la tête, on retrouve ses cheveux mi-longs blond-roux et bouclés. Enfin, il tient dans sa main une pipe qui représente bien l'amour des hobbits pour tous les plaisirs simples de la vie.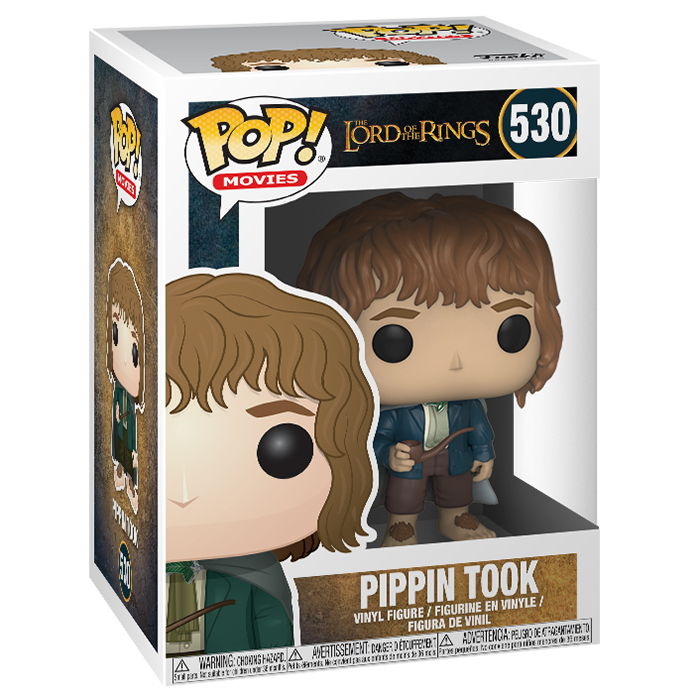 La figurine Funko Pop de Pippin (The Lord Of The Rings) vous intéresse ?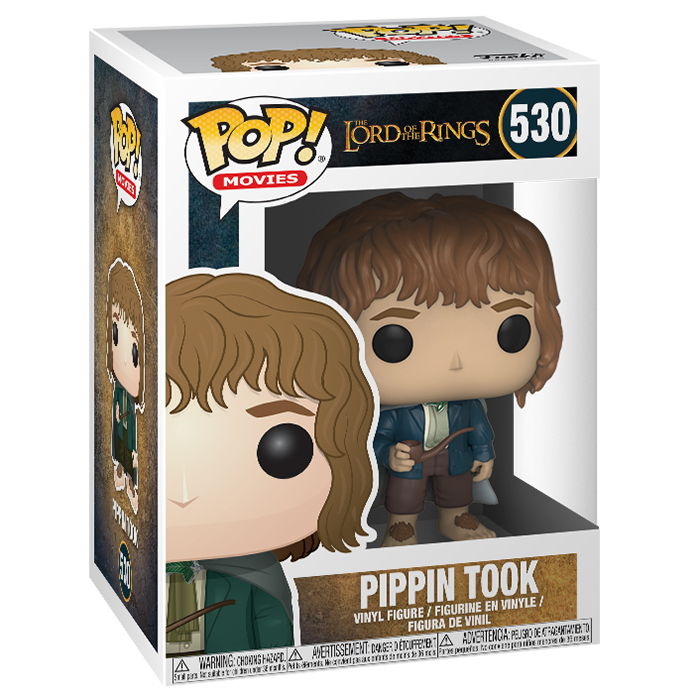 Vérifier la disponibilité sur