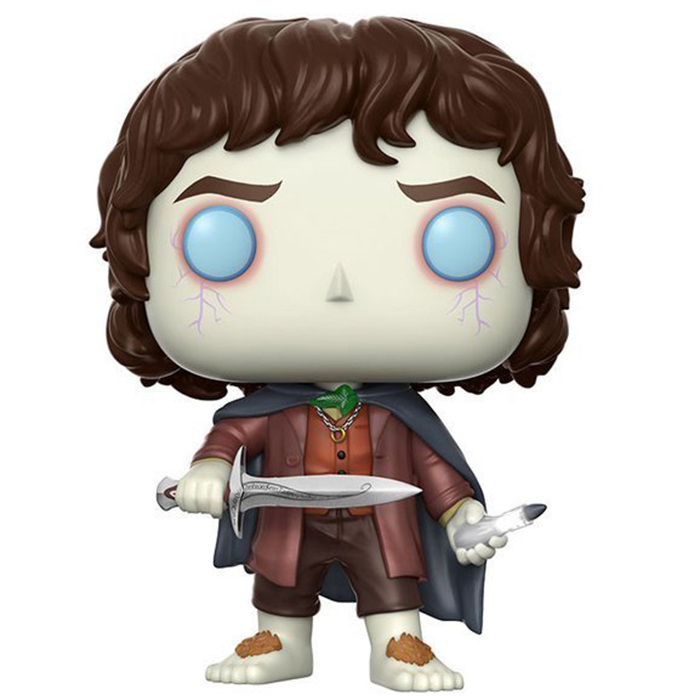 Figurine Frodo Baggins chase (The Lord Of The Rings)
La figurine Funko Pop Frodo Baggins chase (The Lord Of The Rings) vous intéresse ?

Vérifier la disponibilité sur

Un pouvoir unique
Frodo Baggins est le personnage principal de la trilogie littéraire et cinématographique Le Seigneur des Anneaux. Frodo est une jeune hobbit qui se retrouve embarqué dans une quête pour détruire l'anneau unique du terrible Sauron quand celui-ci lui est légué par son oncle qui n'avait pas idée de l'importance de l'objet. Le jeune hobbit montrant une résistance toute particulière à l'attrait maléfique de l'anneau, il est donc le candidat idéal pour l'amener à la montagne du Destin où il fût créé. Au début de sa quête, Frodo est accompagné d'une compagnie de trois autres hobbits, deux humains, un magicien, un elfe et un nain. Mais très vite, la compagnie doit se séparer, l'attrait de l'anneau devenant trop fort pour certains de ses membres. Frodo part alors uniquement en compagnie de son meilleur ami Sam jusqu'à ce qu'il croise le chemin de Gollum, ancien porteur de l'anneau qui va, pendant un temps, les guider jusqu'au Mordor avant lui aussi de succomber à nouveau à l'attrait de l'anneau.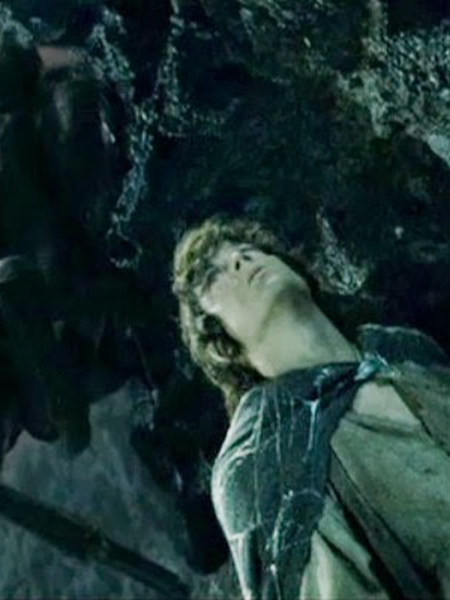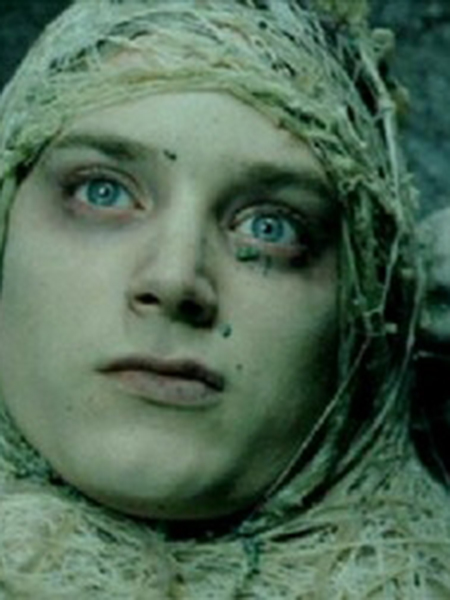 Frodo et ses ennemis
Dans Le retour du roi, troisième tome de la série, Gollum veut tenter à tout prix de récupérer l'anneau et pour cela il s'arrange pour monter Frodo contre Sam afin que Frodo le renvoie. Ensuite il l'emmène dans le tunnel où vit l'araignée géante Sheelob où Frodo s'y fait attaquer. C'est donc ce moment là que Funko a choisi de représenter sur cette figurine chase. Comme sur la première version de la figurine, Frodo est représenté avec sa tenue de hobbit : un pantalon court ainsi qu'une veste par dessus un élégant veston. En plus de cela, il porte le manteau elfique offert par Galadriel et l'anneau autour du cou. Dans ses mains, il tient l'épée Sting ainsi que la lumière d'Erendil offerte aussi par Galadriel et qui éclaire son chemin dans les tunnels. Mais ce qui fait surtout la différence avec l'autre figurine, c'est la pâleur de sa peau après qu'il ait mordu par l'araignée et ses yeux devenus presque blancs et cerclés de rouge avec des veines très apparentes.