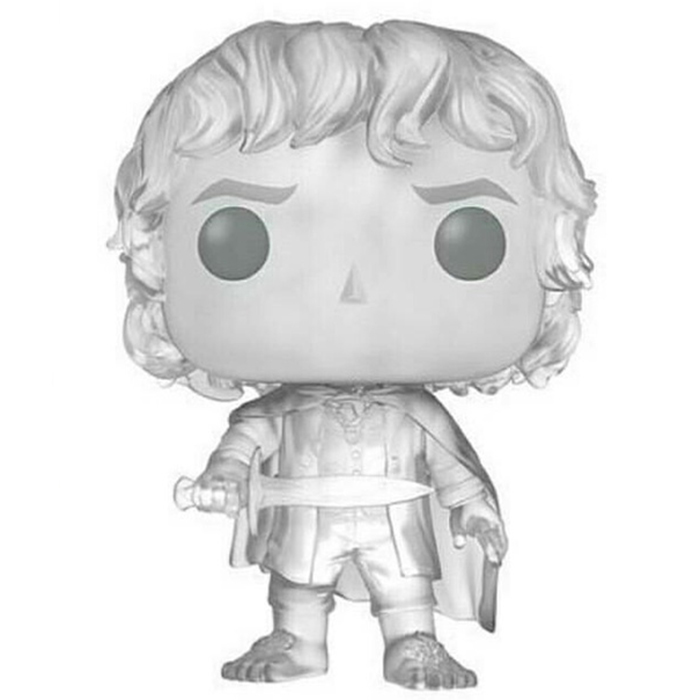 Figurine Frodo Baggins invisible (The Lord Of The Rings)
La figurine Funko Pop Frodo Baggins invisible (The Lord Of The Rings) vous intéresse ?

Vérifier la disponibilité sur

Le porteur de l'anneau
Frodo Baggins est le personnage central de la trilogie cinématographique et littéraire d'heroic fantasy : Le Seigneur Des Anneaux. Frodo Baggins est un hobbit vivant tranquillement dans la Comté jusqu'à ce que son oncle Bilbo lui confie son anneau magique avant de partir vivre chez les elfes. Mais cet anneau n'est autre que le terrible anneau unique de Sauron qui pourrait détruire le monde. Le magicien Gandalf lui demande alors de se rendre lui aussi chez Rivendell pour que le conseil d'Elrond puisse décider de quoi faire de cette arme terrible. Lorsqu'il est décidé qu'elle doit être détruite en l'amenant à la montagne du destin où elle fût créée, les hommes, elfes et nains présents se disputent pour savoir qui doit le faire. C'est alors que Frodo se dévoue, se rendant compte qu'étant particulièrement résistant à son attraction, il est le seul à pouvoir mener sa mission à son terme. Il sera tout de même accompagnée d'une compagnie d'hommes, de hobbits, d'un elfe et d'un nain.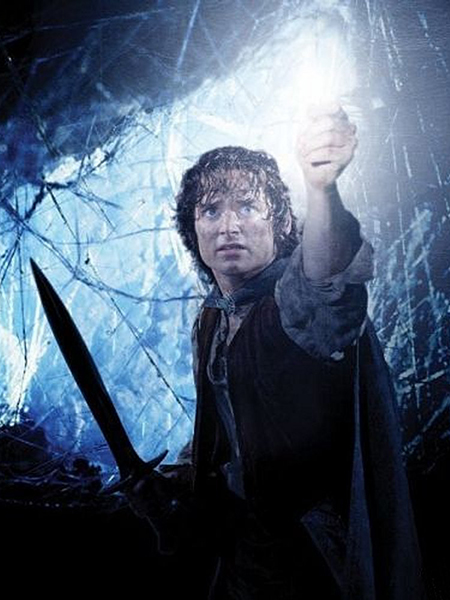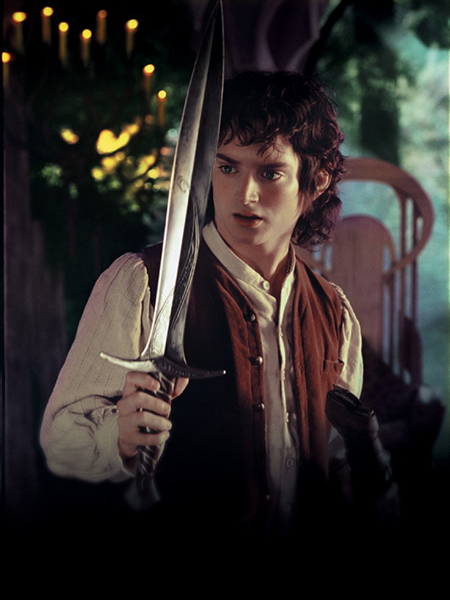 Dans le monde de l'anneau
Lorsqu'il porte l'anneau, Frodo peut se rendre invisible, ce qu'il évite de faire car cela le rend plus vulnérable au pouvoir de l'anneau mais cela permet aussi de le sortir de plusieurs situations compliquées. C'est donc ainsi qu'il est représenté pour cette figurine exclusive aux magasins Barnes & Noble. Sur cette figurine, il est représenté avec exactement les mêmes vêtements et la même posture que sa figurine classique mais dans un plastique transparent qui représenté son invisibilité. On retrouve bine son pantalon court et son élégante tunique de hobbit ainsi que ses pieds nus et poilus et la grande cape offerte par Galadriel. Dans sa main droite, il tient l'épée Sting trouvée par Bilbo dans la cave des trolls de nombreuses années auparavant et qu'il offre à Frodo lorsqu'il le revoit à Rivendell. Enfin, au niveau de la tête, on reconnait bien sa chevelure bouclée de hobbit.