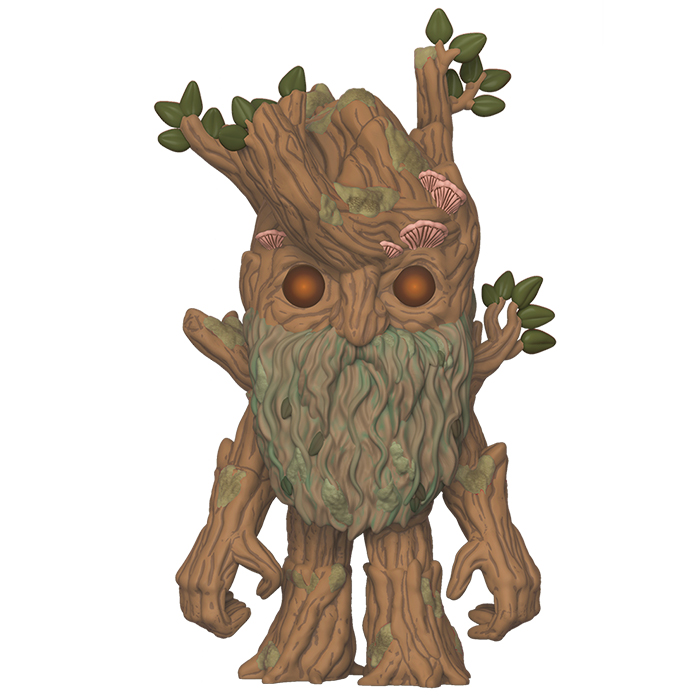 Figurine Treebeard (The Lord Of The Rings)
La figurine Funko Pop Treebeard (The Lord Of The Rings) vous intéresse ?

Vérifier la disponibilité sur

Le plus ancien des arbres
Treebeard est un membre de la race des Ents dans les livres et films de la trilogie du Seigneur des anneaux. Il vit dans la forêt de Fangorn où on dit que c'est l'eau qui y coule qui rend les arbres si grands et vivants. Mais Treebeard est en tous cas un Ent, arbre vivant, conscient et pouvant parler et vieux de plusieurs centaines voire milliers d'années. Merry et Pippin le rencontrent lorsqu'ils tentent d'échapper à un des orcs qui les avaient capturés et qui semblait bien décidé à les manger. Ils se réfugient dans la forêt et grimpent sur le plus haut des arbres qu'ils puissent trouver sans se rendre compte qu'il est vivant. Une fois qu'ils lui ont raconté leur histoire et qu'il les croit, Merry et Pippin vont tenter de le convaincre lui et les autres membres de son espèce de prendre partie dans la guerre qui oppose Sauron et les forces du mal contre le reste du monde. Grâce à eux, les Ents vont détruire Isengard et détruire le pouvoir de Saruman.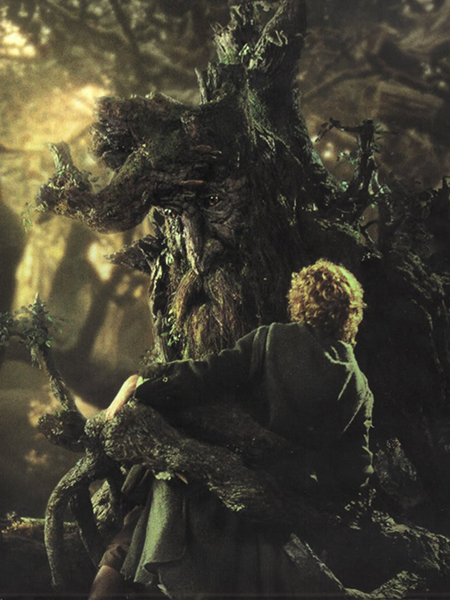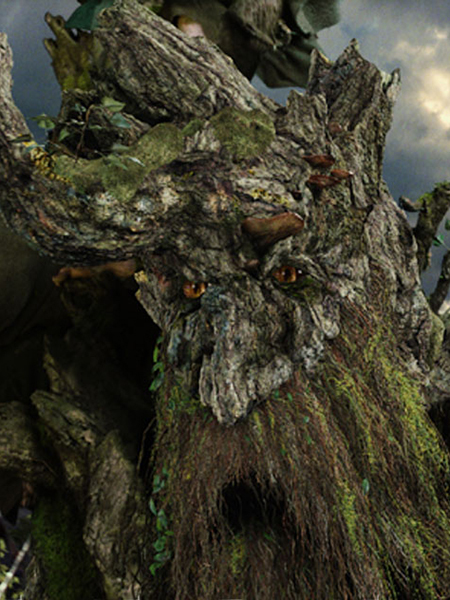 Un personnage poétique
Bien qu'étant au départ un arbre, Treebeard a quand même une forme vaguement humanoïde pour se déplacer. Il a deux sortes de jambes et de longs bras dont les branches se terminent sous forme de mains. Comme son nom l'indique, il a sous son visage une longue barbe formée de lianes, de mousse et de feuilles. Et Treebeard étant bien sûr en parfaite harmonie avec la nature, il est aussi formé de nombreuses branches, certaines portant des feuilles ou des boutons et est partiellement recouvert de champignons. Enfin, étant un arbre géant, Treebeard est bien sûr une figurine super sized de 1( centimètres.
La figurine Funko Pop Treebeard (The Lord Of The Rings) vous intéresse ?

Vérifier la disponibilité sur

Notre avis :
★★★★★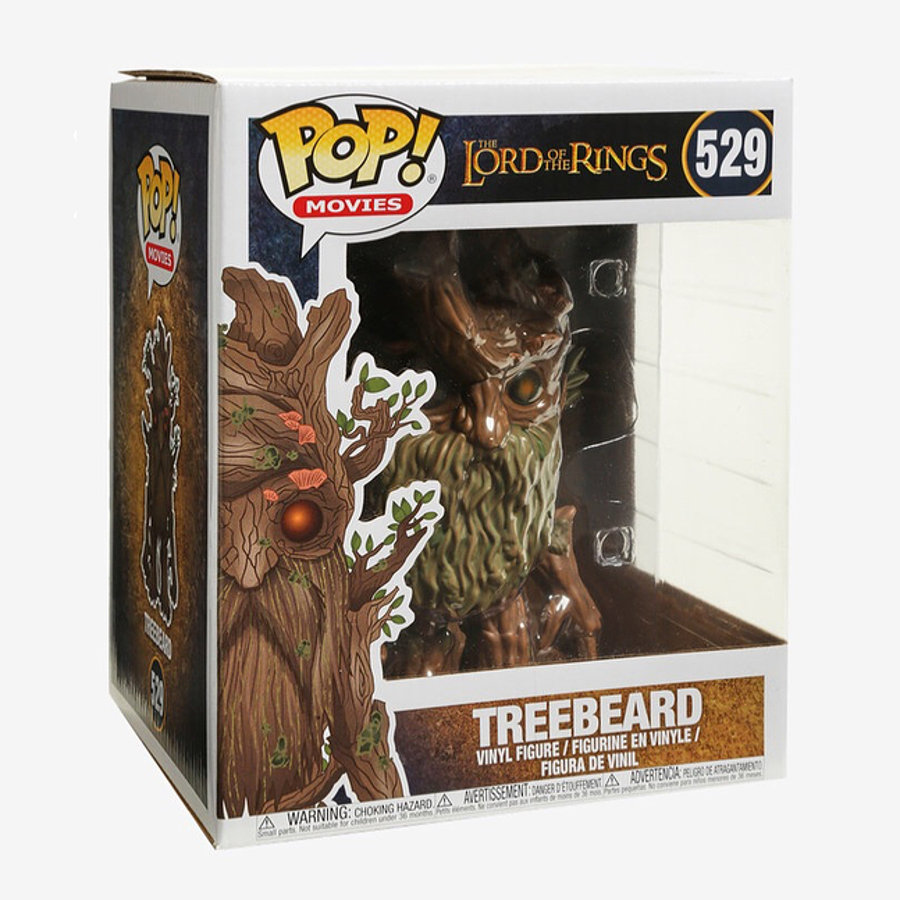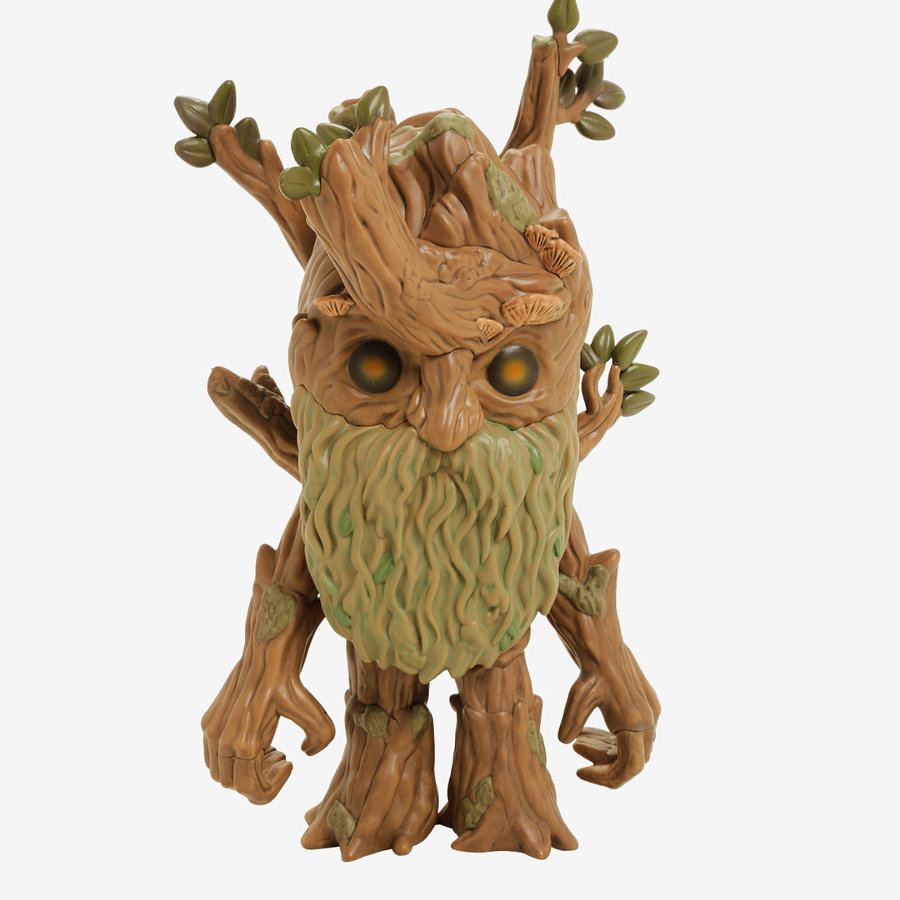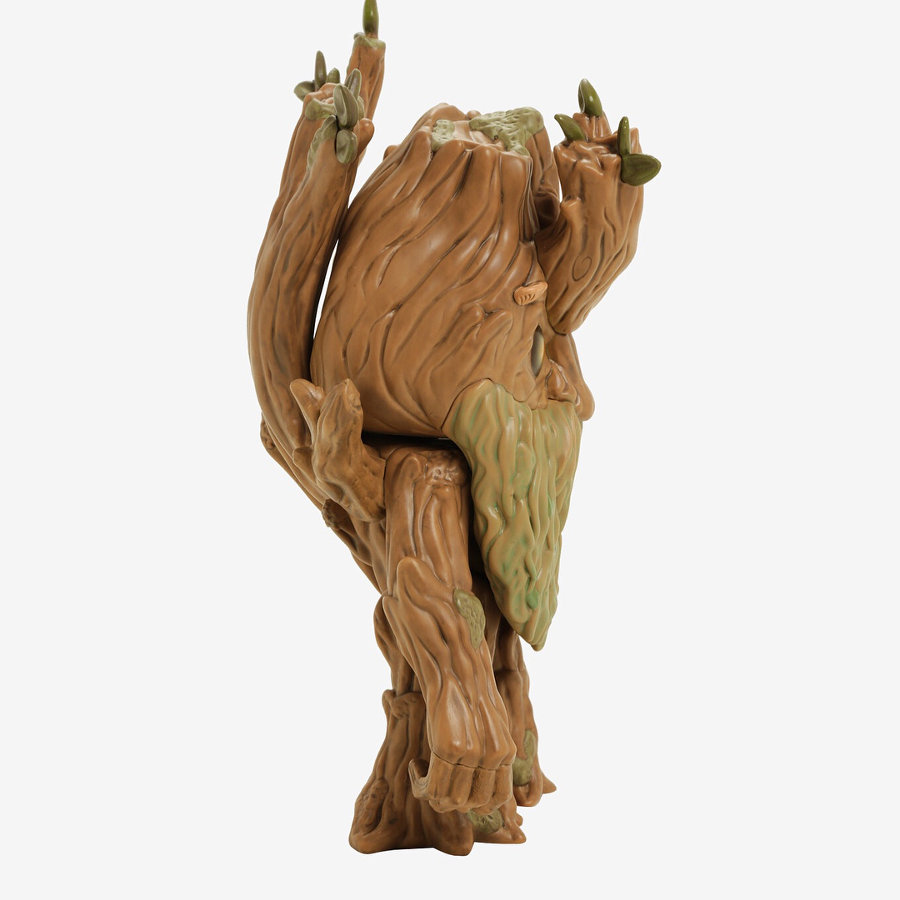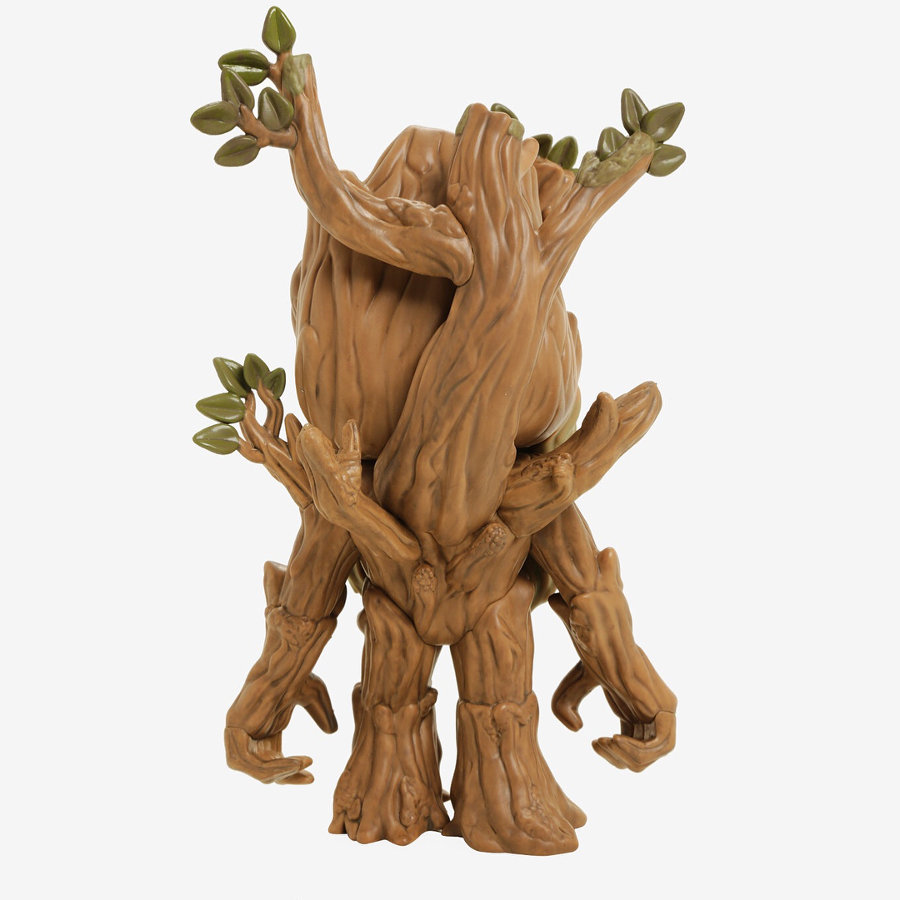 « Du haut de cet Ent, un millénaire vous contemple ! Nul doute que cette figurine de Treebeard (Sylvebarde ou Barbebois en français dans le texte) vous inspirera sagesse et sérénité si vous l'ajoutez à votre collection de figurines Pop. Sa taille imposante vous rappellera que dans la forêt de Fangorn, il faut aussi compter sur les forces de la nature. Voilà encore une reproduction très réussie de la part de Funko: admirez son regard profond, les branches, les jeunes pouces, ses mains... »