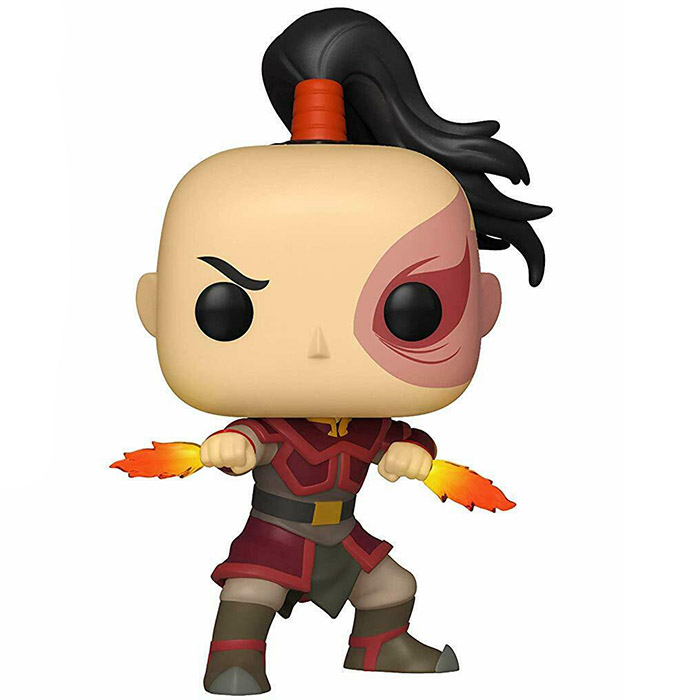 Figurine Zuko chase (Avatar The Last Airbender)
La figurine Funko Pop Zuko chase (Avatar The Last Airbender) vous intéresse ?

Vérifier la disponibilité sur

Celui qui amena la paix
Zuko est un personnage très important du manga et l'animé Avatar The Last Airbender. Il commence comme l'un des plus puissants ennemis d'Aang, le héros de l"histoire, mais cela va changer au fur et à mesure de l'histoire. En effet, Zuko est le fils du chef de la nation du feu qui a déclaré la guerre aux autres nations pendant que Aang, l'avatar maitrisant tous les éléments, était prise au piège gelé dans un iceberg. Quand il se réveilla, il n'eut comme seul but d'apprendre à mieux maitriser les éléments pour combattre la nation du feu et tenter de ramener la paix. Zuko, un puissant maître du feu, fut envoyé par son père pour tuer Aang. Mais plus il en apprenait sur lui, moins il comprenait sa mission et décida donc de le rejoindre. Quand son père mourut, il combattit sa soeur en duel et gagna. Il devint donc le chef de la nation du feu et ramena la paix entre toutes les nations.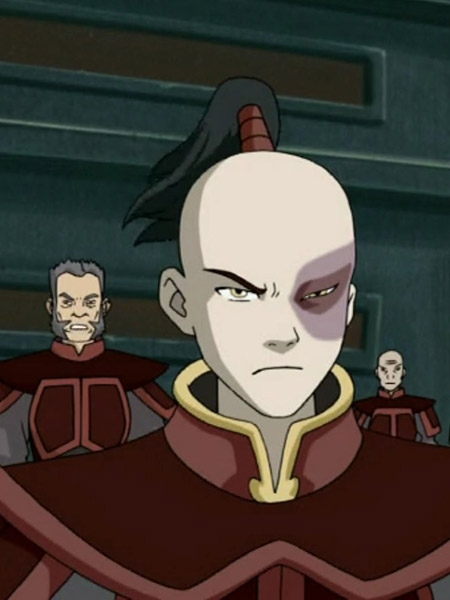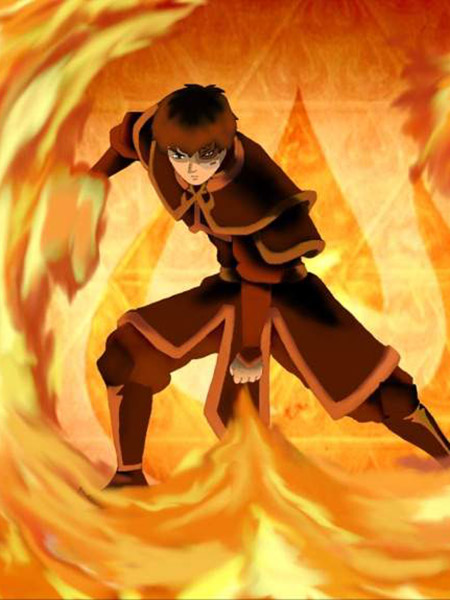 Un maitre du feu
Pour cette version chase du personnage, Funko a représenté Zuko en posture de combat avec des petites flammes en forme de couteaux partant de chacun de ses poings. Il porte sa tenue composée d'une tunique, d'un pantalon et de bottes rappelant la tenue d'un samouraï, le tout dans des tons de vert et rouge foncé. Au niveau de la tête, ses cheveux sont attachés en une haute queue de cheval sur le dessus de la tête et volant au vent. Enfin, on voit bien la terrible brulure autour de son oeil qui fut une punition infligé par son père quand il était enfant.