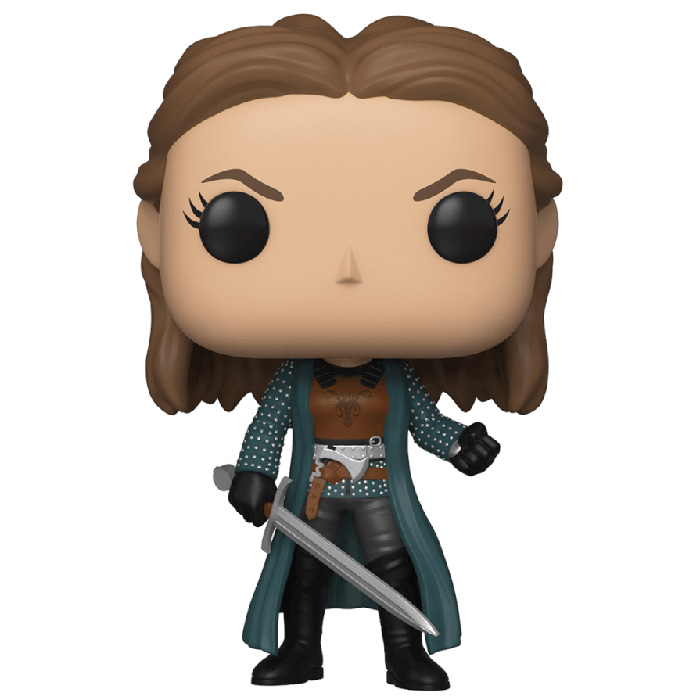 Figurine Yara Greyjoy (Game Of Thrones)
La figurine Funko Pop de Yara Greyjoy (Game Of Thrones) vous intéresse ?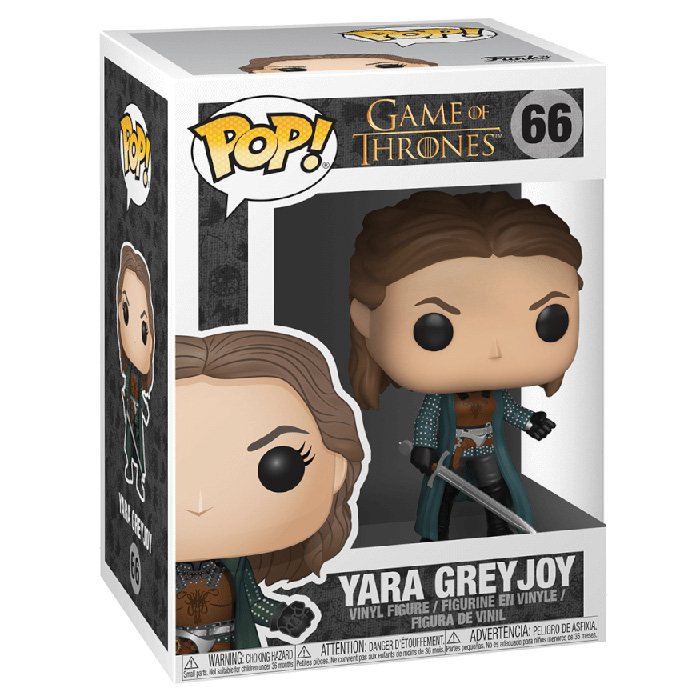 Vérifier la disponibilité sur

Une femme forte
Yara Greyjoy est un personnage des romans et de la série Game Of Thrones. Si elle n'est pas un personnage capital, elle va prendre de l'importance au fur et à mesure des saisons et devenir aussi l'une des favorites des fans. Yara est la fille de Baelon Greyjoy, lord des Iron Islands. Suite à la mort de ses deux frères et puisque Theon était chez les Stark pour assurer l'obéissance de son peuple suite à l'écrasement de leur rebellion, Yara était aussi sa logique héritière. Quand Theon se retrouva prisonnier de Ramsay Bolton, elle fut la seule à tenter de le sauver et c'est pour cela que lorsqu'il parvint enfin à se libérer et à retourner chez lui, il décidé de soutenir sa soeur comme nouvelle reine des Iron Island après la mort de leur père. Mais c'est leur oncle Euron qui fut choisi et ils s'enfuirent avec une grosse partie de la flotte pour rejoindre Daenerys et lui proposer leur flotte afin qu'elle puisse enfin retourner à Westeros. Yara est une guerrière redoutable mais avec tout de même un sens de la loyauté envers sa famille qui en fait un personnage attachant.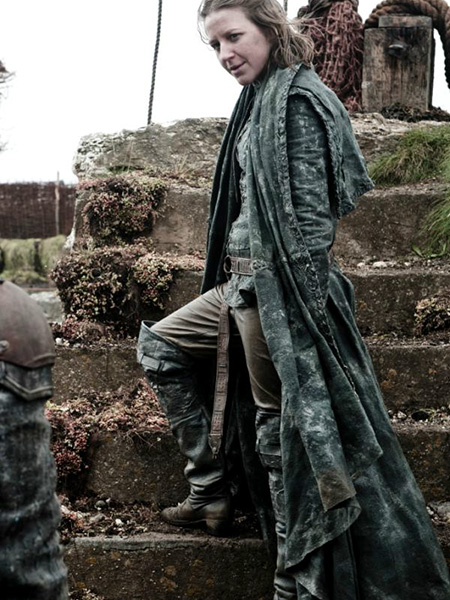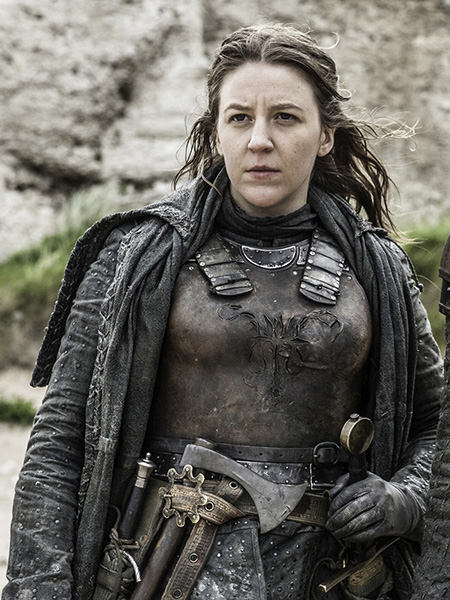 Une vraie guerrière
Yara est ici représentée avec la tenue un peu plus élaborée qu'elle porte dans les deux dernières saisons de la série : un pantalon avec de hautes bottes noires et une belle armure en cuir marron avec la pieuvre des Greyjoy gravée sur le torse. Par dessus, elle porte un long manteau vert foncé décoré de pics métalliques qui lui donnent un air encore plus redoutable. Au tour de la taille, elle porte une ceinture où est attachée une hache et elle tient une épée dans sa main droite gantée. Enfin, au niveau de la tête, on retrouve ses cheveux bruns mi-longs et ses sourcils lui donnant un air féroce.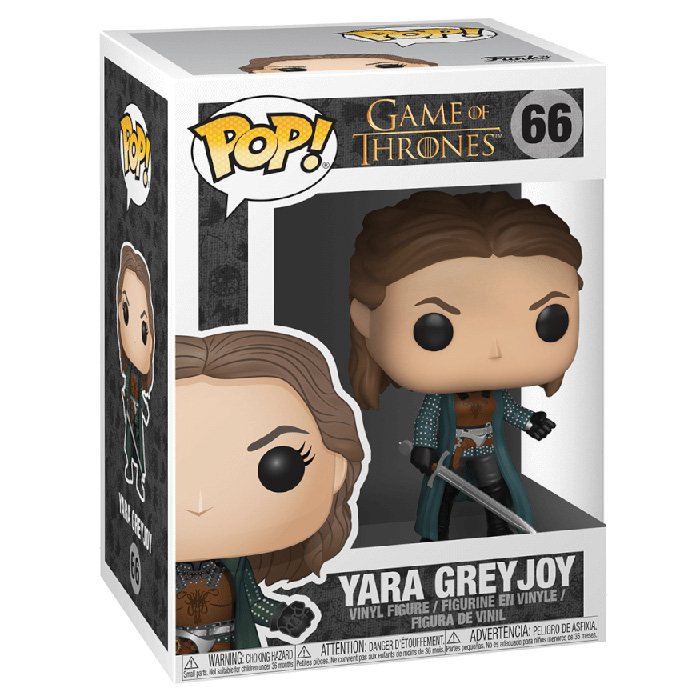 La figurine Funko Pop de Yara Greyjoy (Game Of Thrones) vous intéresse ?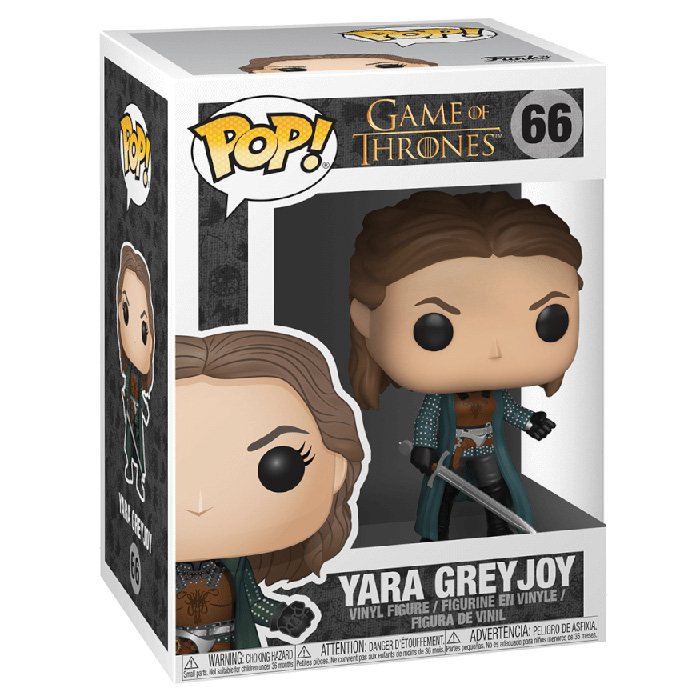 Vérifier la disponibilité sur