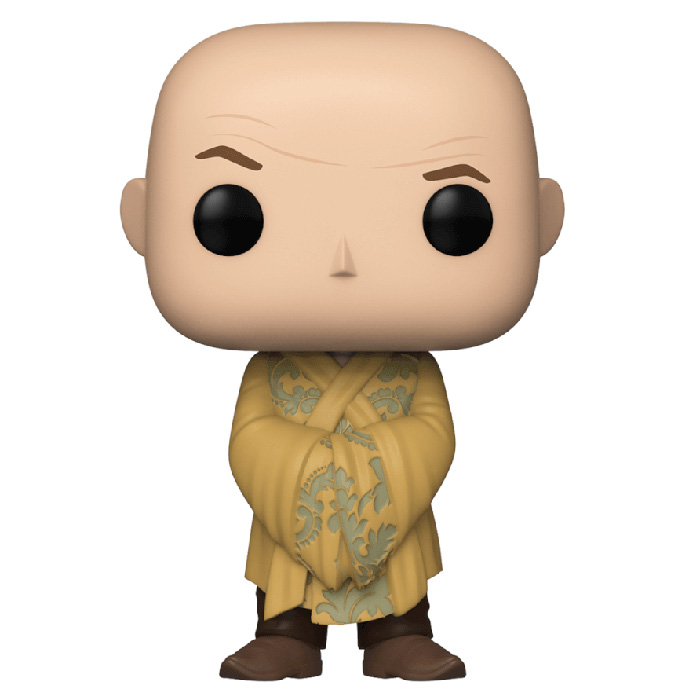 Figurine Lord Varys (Game Of Thrones)
La figurine Funko Pop de Lord Varys (Game Of Thrones) vous intéresse ?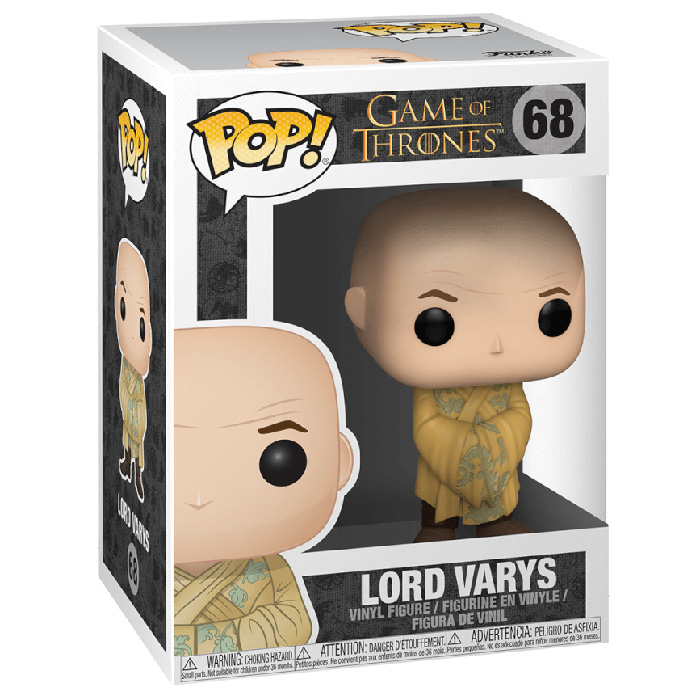 Vérifier la disponibilité sur

Un personnage capital
Varys est l'un des personnages les plus présents dans la série juste après Tyrion bien qu'il ne soit que très rarement mis au premier plan. C'est depuis très longtemps le maître des espions à la cours de King's Landing. Et bien qu'il ait servi sous différents rois et a toujours fait en sorte de s'en sortir, il a en fait toujours oeuvré en coulisse pour tenter de privilégier les souverains qui seraient les plus bénéfiques pour le peuple. C'est pour ça qu'il a tenté de négocier contre l'exécution de Ned Stark et qu'il a fait de son mieux pour aider Tyrion quand il était main du roi. Et quand celui-ci s'est retrouvé accusé de la mort de Joffrey et condamné à mort, Varys a conspiré avec Jaime pour le faire échapper. C'est alors qu'il lui a révélé son but ultime : aider Daenerys à revenir au pouvoir. Et il pense que Tyrion pourra aussi l'aider dans cette tâche en lui offrant ses conseils.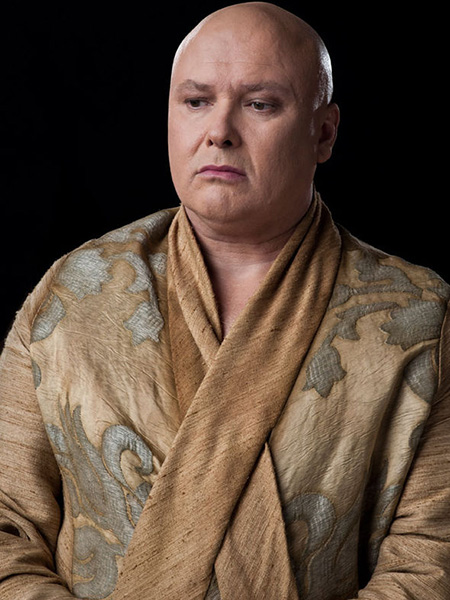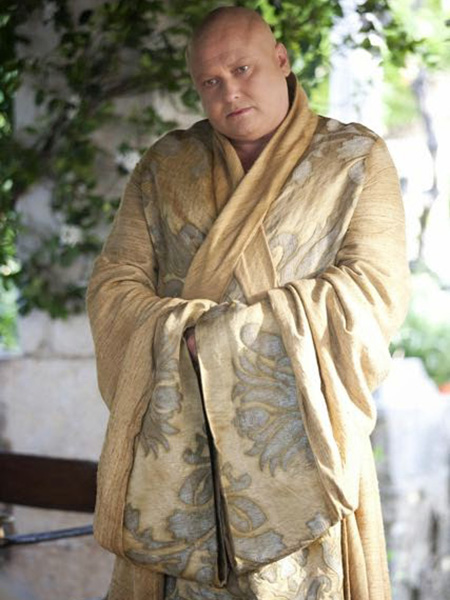 Un homme élégant
Etant eunuque depuis son enfance, Varys n'a jamais eu l'apparence d'un guerrier, préférant des tenues plutôt élégantes rappelant les tenues de son pays d'origine : Volantis. Il est ici représenté avec une longue tunique jaune aux manches longues et croisée sur le torse. Au niveau du torse et des bords des manches, on retrouve de jolies fleurs turquoise brodées et finement reproduites. Au niveau de la tête, on retrouve son crâne entièrement rasé et ses sourcils haussés pour lui donner cet air suspicieux qu'il arbore si souvent.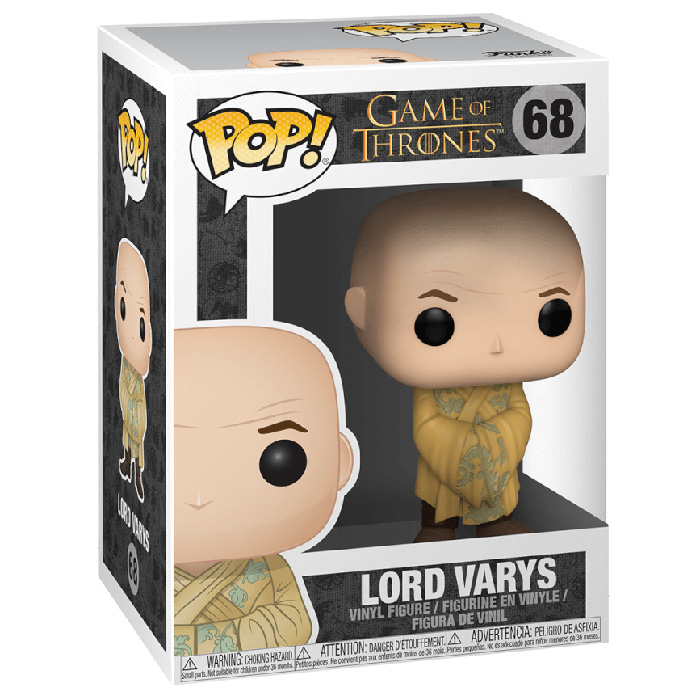 La figurine Funko Pop de Lord Varys (Game Of Thrones) vous intéresse ?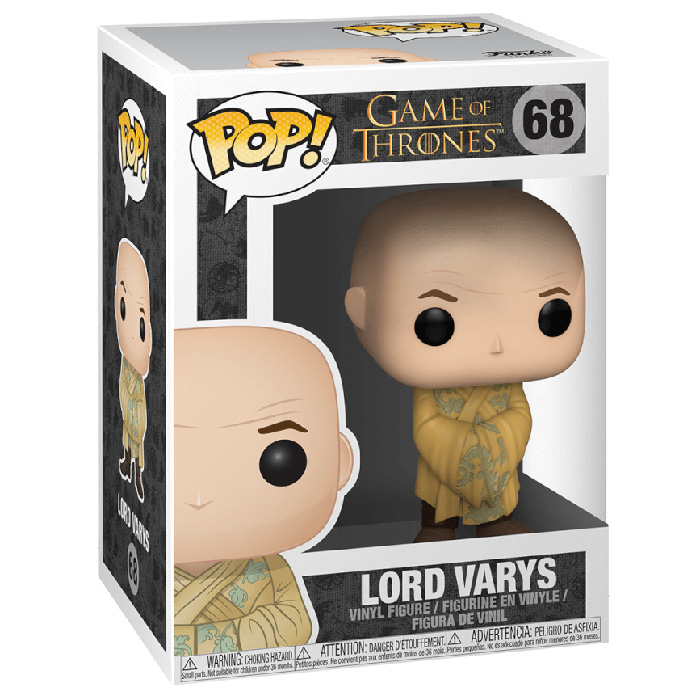 Vérifier la disponibilité sur