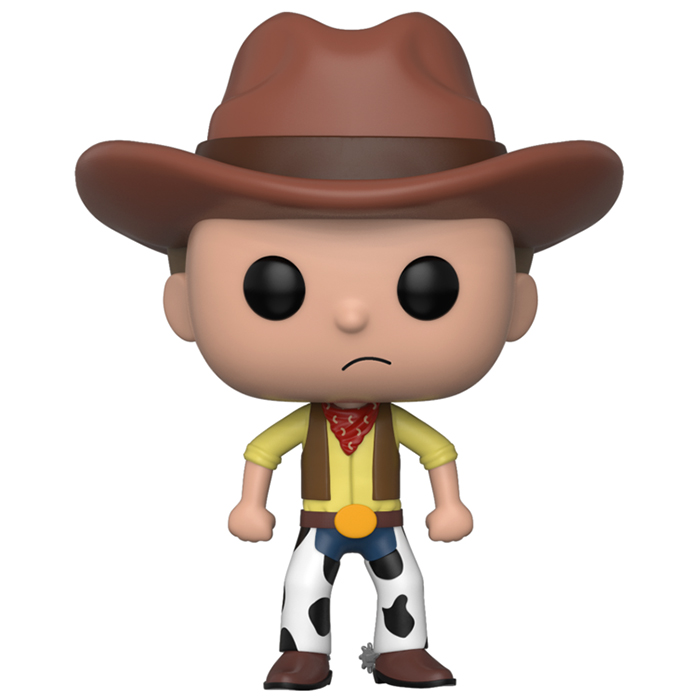 Figurine Western Morty (Rick and Morty)
La figurine Funko Pop de Western Morty (Rick and Morty) vous intéresse ?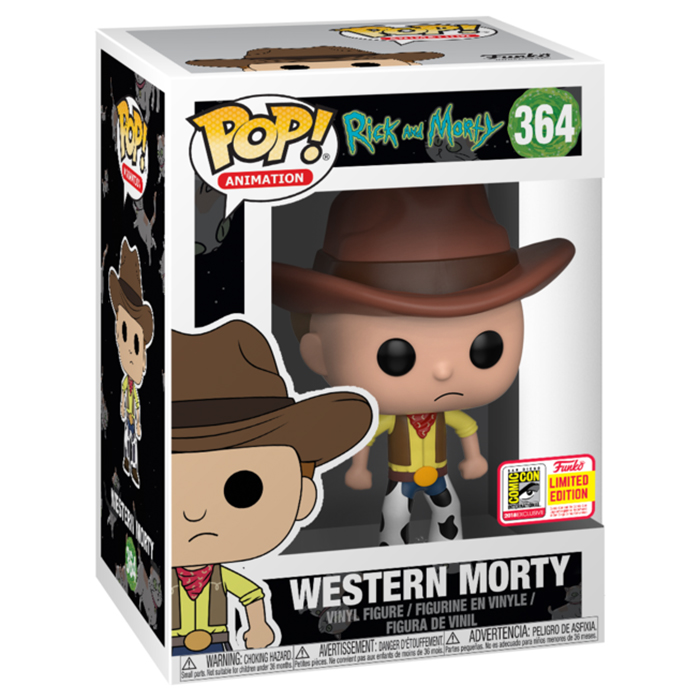 Vérifier la disponibilité sur

Morty et les autres Morty
Western Morty est un personnage apparaissant dans quelques épisodes de la série animée Rick and Morty. Cette série délirante met en scène un jeune garçon et son grand-père, un scientifique alcoolique et désabusé avec qui il voyage dans le temps, l'espace et les dimensions. Western Morty est une version de Morty venant d'une dimension parallèle où tous le monde semble être un cow-boy. Dans cet épisode, Rick est amené devant un conseil car accusé d'avoir tué plusieurs Rick d'autres dimensions et enlevé les Morty de ces dimensions. Le western Morty accompagne donc le western Rick dans ce conseil et il semble très proche du Morty original si ce n'est en ce qui concerne son style vestimentaire.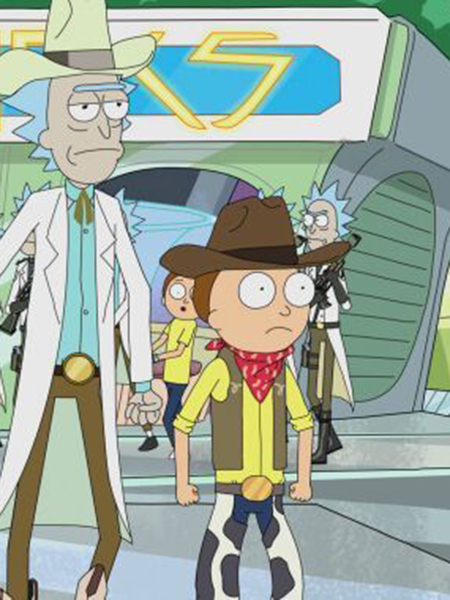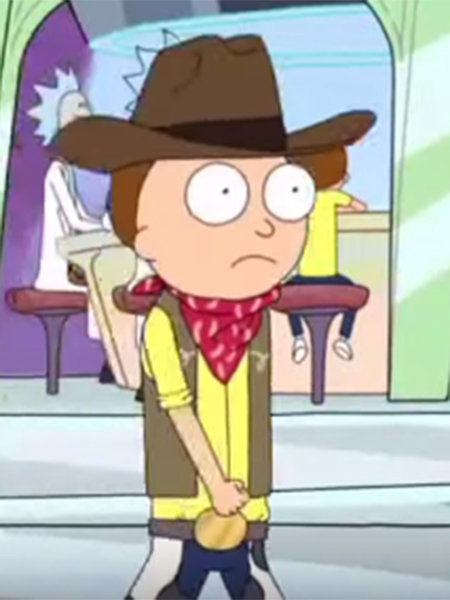 Toujours aussi perdu
Le look de Morty en version western est vraiment très différente du Morty originel et semble plutôt parodier le look de Woody de Toy Story que celui de Marty McFly dans le troisième film de la trilogie Retour Vers Le Futur dont le personnage s'inspire pourtant. Il porte une chemise, des bottes à éperons, un bandana et bien sûr un chapeau de cow-boy mais surtout, il porte un sur-pantalon de cowboy avec un motif de vache noir et blanc qui rappelle clairement le personne de Woody. Son visage semble être un perdu et perplexe comme c'est souvent le cas pour ce personnage.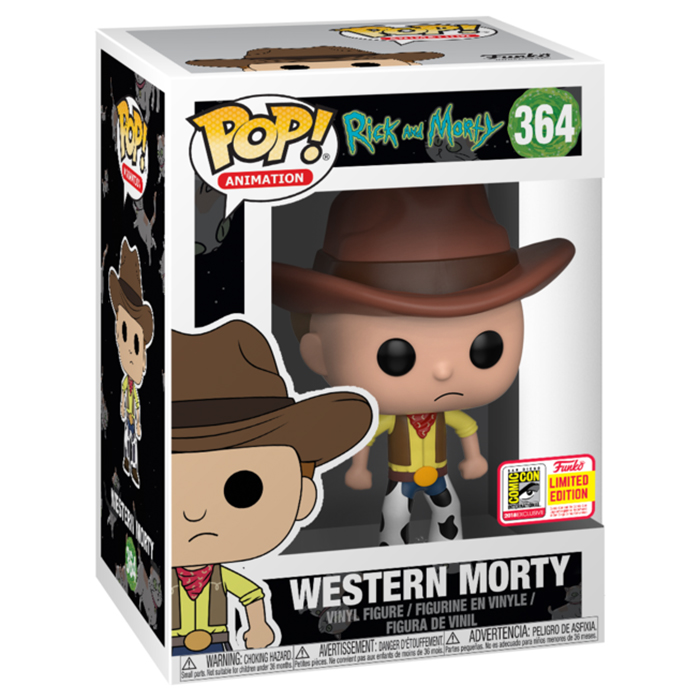 La figurine Funko Pop de Western Morty (Rick and Morty) vous intéresse ?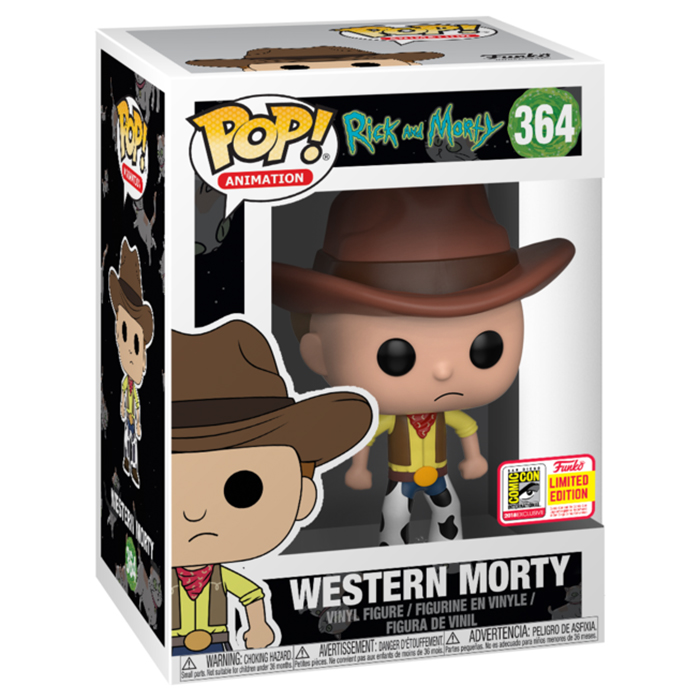 Vérifier la disponibilité sur