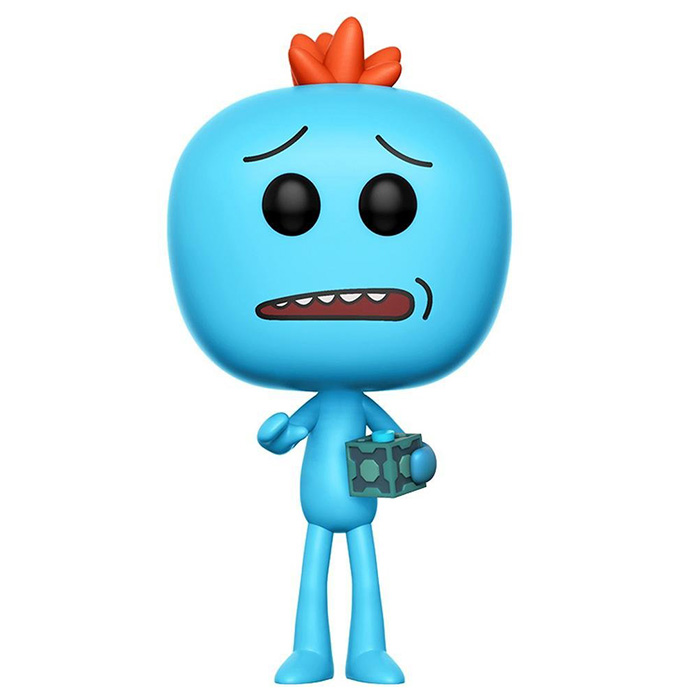 Figurine Mr Meeseeks with Meeseeks box (Rick and Morty)
La figurine Funko Pop Mr Meeseeks with Meeseeks box (Rick and Morty) vous intéresse ?

Vérifier la disponibilité sur

Un triste destin
Mr Meeseeks est le nom générique de toute une race de créatures vivant sur des planètes lointaines dans la série animée pour adultes Rick and Morty. Ces créatures peuvent être invoquées au travers de la boîte à Meeseeks créée par Rick et doivent aider celui qui les invoque à tout prix avant de disparaitre dès qu'elles ont rempli leur mission. Elles sont particulièrement impliquées dans leur mission pour la simple raison que l'existence est très pénible pour elles et qu'elles veulent donc disparaitre le plus vite possible.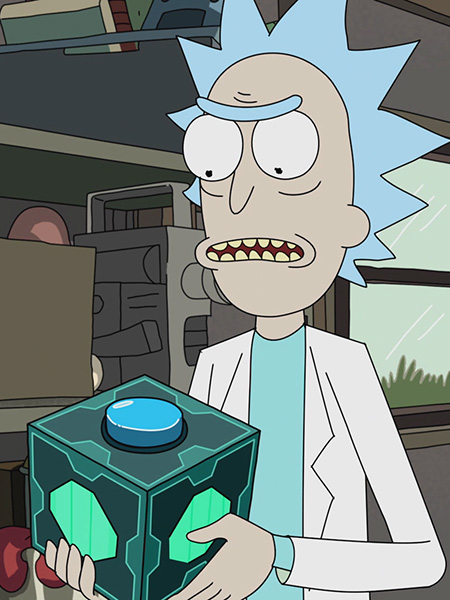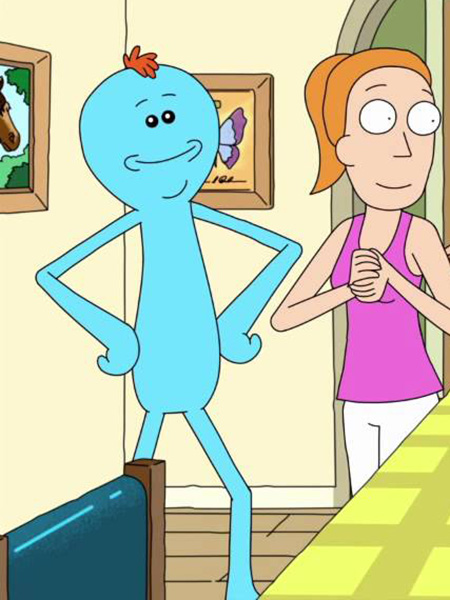 Une étrange créature
Les meeseeks sont des créatures humanoïdes dont la peau est bleue et ayant juste une petite touffe de cheveux roux sur le dessus de la tête. On peut aussi voir sur son visage que la créature est triste et un peu dépitée d'être là. Enfin, sur cette nouvelle version, Mr Meeseeks porte ici une boite à Meeseeks dans sa main droite et semble s'apprêter à appuyer sur le bouton pour en invoquer un nouveau.