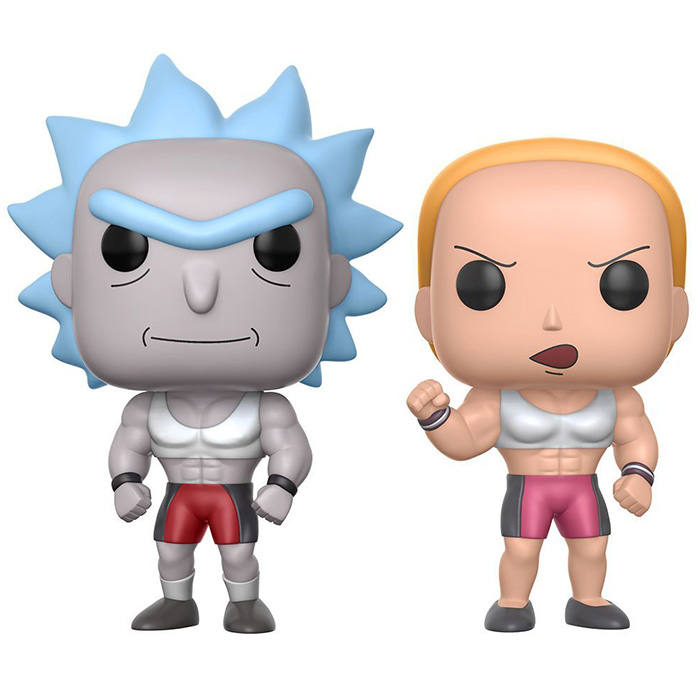 Figurines Buff Rick et Buff Summer (Rick and Morty)
Les figurines Funko Pop Buff Rick et Buff Summer (Rick and Morty) vous intéressent ?

Vérifier la disponibilité sur

Une solution extrême
Dans l'épisode Something Ricked This Way Comes de la série animée Rick and Morty, Summer, la petite fille de Rick, trouve un nouveau job dans une boutique vintage. Rick, qui la dépose au travail, trouve que son patron est bizarre et il le soupçonne d'être le diable. Plus tard, Summer se fait renvoyer à cause de ça et elle et Rick décident de se venger. Ils prennent des stéroïdes et s'entrainent pour être très forts avant de retourner voir son patron et de le passer à tabac.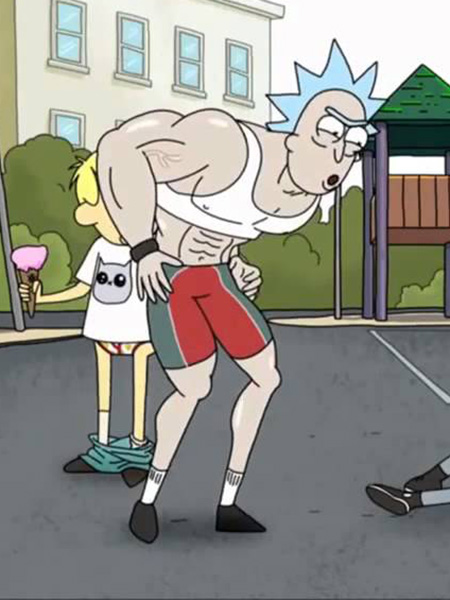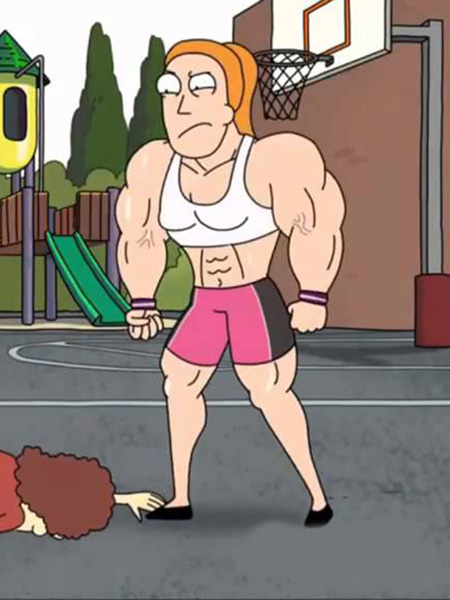 Des personnages méconnaissables
Pour cette version exclusive pour la Emerald City Comic Con de 2017, Funko a représenté Rick et Summer en version super musclée. Tous deux portent un short moulant et un petit débardeur blanc court montrant les impressionnants muscles de leur ventre, de leurs pectoraux et de leurs bras. Pour Rick, on retrouve toujours sa peau très pale, ses cheveux gris-bleu en pointes ainsi que son mono-sourcil. Pour Summer, on retrouve ses cheveux blonds-roux et tous deux portent une expression très fâchée sur le visage.