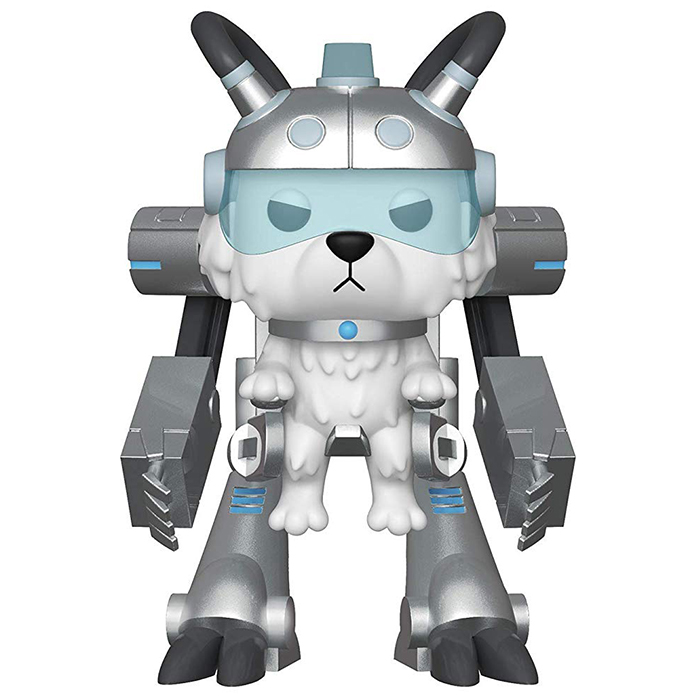 Figurine Exoskeleton Snowball (Rick and Morty)
La figurine Funko Pop Exoskeleton Snowball (Rick and Morty) vous intéresse ?

Vérifier la disponibilité sur

Le roi des chiens
Snowball est anciennement Snuffles, le chien de la famille Smith dans le dessin animé parodique Rick and Morty. Il était, selon le père de famille, un chien particulièrement stupide. Pour cette raison, il demande à Rick de le rendre plus intelligent. Cela marcha tellement bien que Snuffles (devenu Snowball) décida de prendre sa revanche sur les humains qui avaient toujours traité les chiens comme des esclaves. Il se construit un exosquelette de robot et prit Morty, le fils de la famille qui avait toujours été gentil avec lui, comme animal de compagnie. Mais après s'être rendu compte qu'il faisait aux hommes ce que les hommes lui ont fait, il part vivre dans une dimension parallèle de chiens intelligents.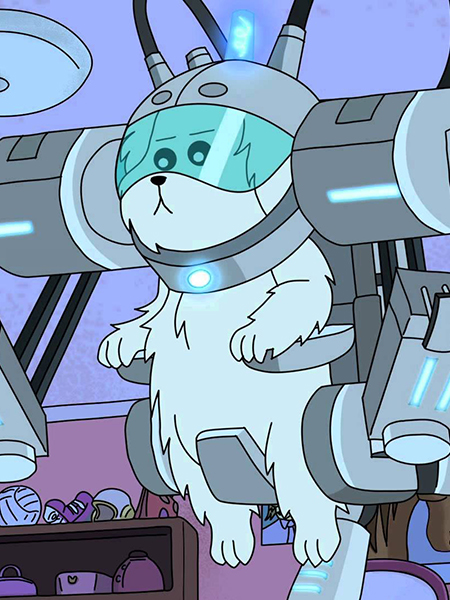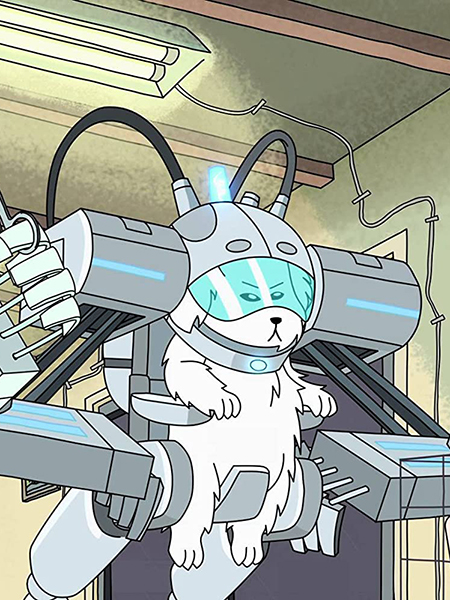 Un robot impressionnant
Pour cette nouvelle version de Snowball, Funko l'a représenté en version supersized de 15 cm dans son exosquelette complet. C'est un chien blanc de petite taille avec le poil un peu long et un air très peu menaçant. ll est posé sur un exosquelette en métal argenté avec deux grosse jambes et des bras se terminant par des sortes de griffes. Il le contrôle grâce au casque accroché sur sa tête et on voit bien la visière bleu devant ses yeux qui sert d'écran.