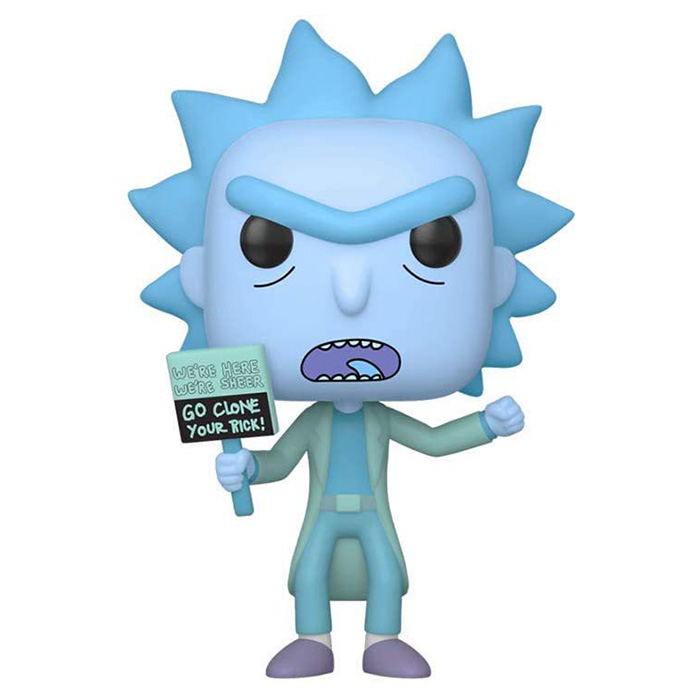 Figurine Hologram Rick Clone (Rick and Morty)
La figurine Funko Pop Hologram Rick Clone (Rick and Morty) vous intéresse ?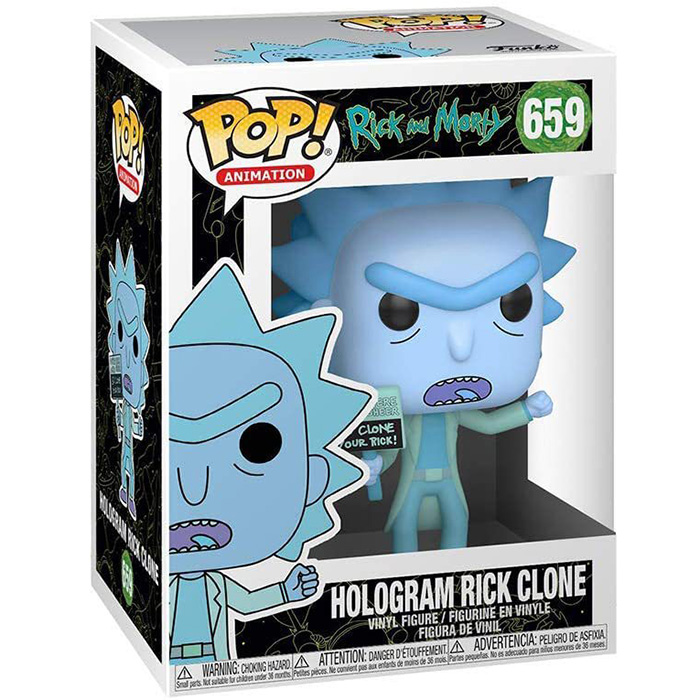 Vérifier la disponibilité sur

Une intelligence artificielle
Hologram Rick est une intelligence artificielle créée par le vrai Rick dans le dessin animé Rick and Morty. Il créa cette intelligence artificielle et l'implanta dans la colonne vertébrale de Morty pour l'aider à le ressusciter au cas où il mourrait. Cela arrive mais Morty refusant de cloner Rick comme le lui indique Hologram Rick, l'intelligence artificielle se créé de nombreux clones qui commencent à suivre Morty partout et protester pour qu'il fasse ce que Rick avait prévu. Hologram Rick parviendra finalement à prendre forme humaine mais se fera tuer par Wasp Rick.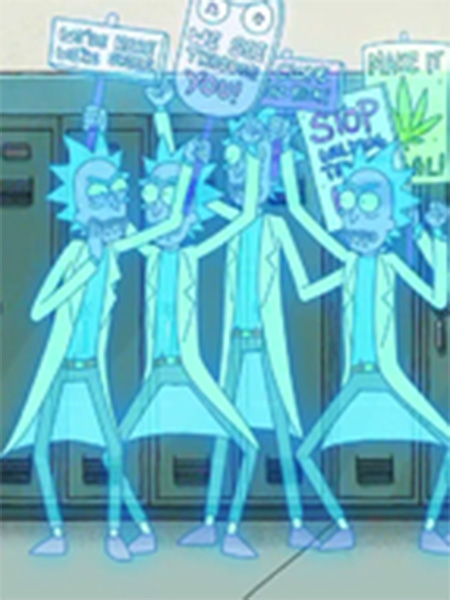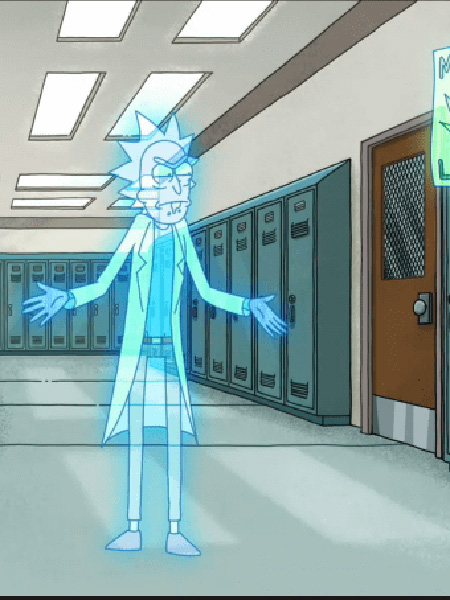 Des clones vindicatifs
Pour cette figurine, Funko a donc représenté l'un des clones entrain de protester pour que Morty aille cloner son Rick. Etant un hologramme, il est intégralement dans des tons de bleu. Il porte un pantalon, un pull et des sortes de chaussons. par dessus, il porte une blouse de scientifique ouverte. On retrouve bien ses drôles de cheveux en pics autour de sa tête et il a la bouche grande ouverte en train de protester. Enfin, il tient dans sa main un panneau sur lequel est écrit : "We're here, we're sheer. Go clone your Rick."