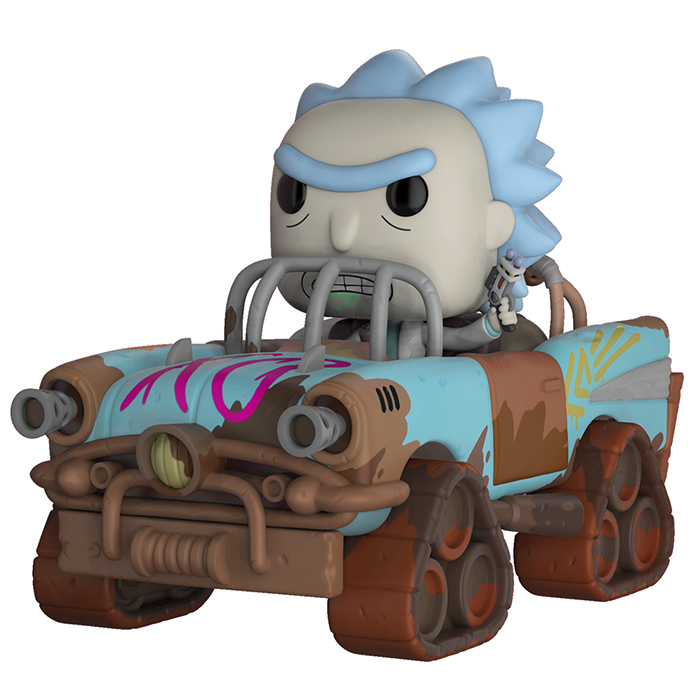 Figurine Mad Max Rick (Rick and Morty)
La figurine Funko Pop de Mad Max Rick (Rick and Morty) vous intéresse ?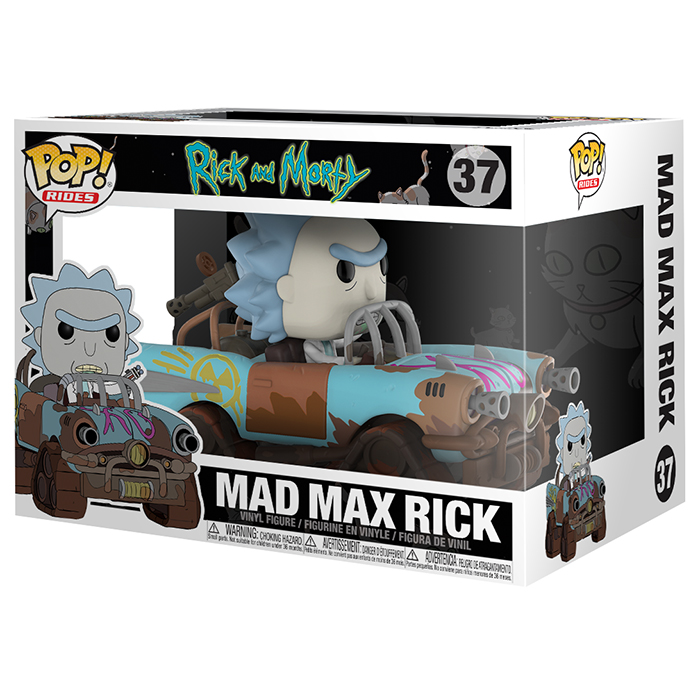 Vérifier la disponibilité sur

Rick et Mad Max
Dans un épisode de la saison 3 de la série animée pour adultes Rick and Morty, Summer et Morty demandent à leur grand-père de les embarquer dans une de ses aventures, n'ayant pas envie de rester chez eux alors que leurs parents viennent de divorcer. Il les emmène alors dans un monde post-apocalyptique désertique très proche du monde de Mad Max où des gangs en voiture au diesel font régner le chaos. Le seul but de Rick est de récupérer un échantillon du puissant isotope 322 mais Summer tue le leader d'un gang, prend sa place et commence à prendre goût à cette vie chaotique. Morty lui, commence aussi à prendre goût aux combats dans le Death Dome bien qu'il ait au départ accepté uniquement pour faire diversion pendant que Rick tentait de voler l'isotope.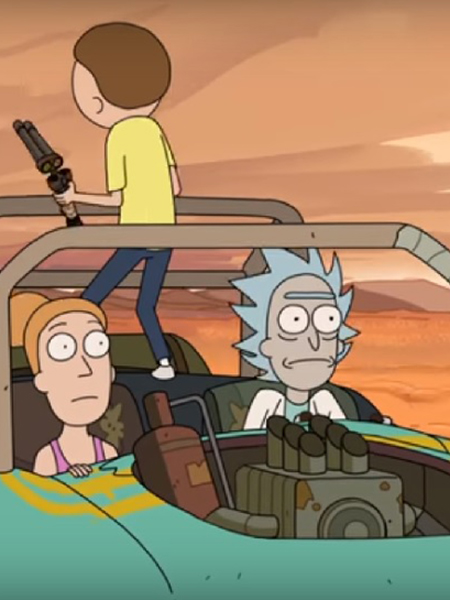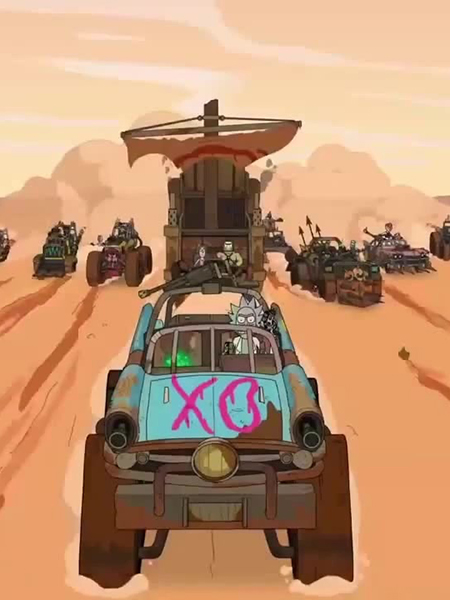 Bien adapté à ce monde sans pitié
Pour cette figurine Pop Rides, Funko a représenté Rick dans la voiture clairement inspirée de Mad Max qu'il utilise pour s'enfuir après avoir volé l'isotope. Celle-ci a des roues comme un tank et est peinte et recouverte de pleins de couleurs pour coller à l'univers punk de l'épisode. Rick est au volant de la voiture avec ses vêtements habituels, la bave aux lèvres et il tient un pistolet futuriste dans sa main gauche en même temps qu'il conduit la voiture.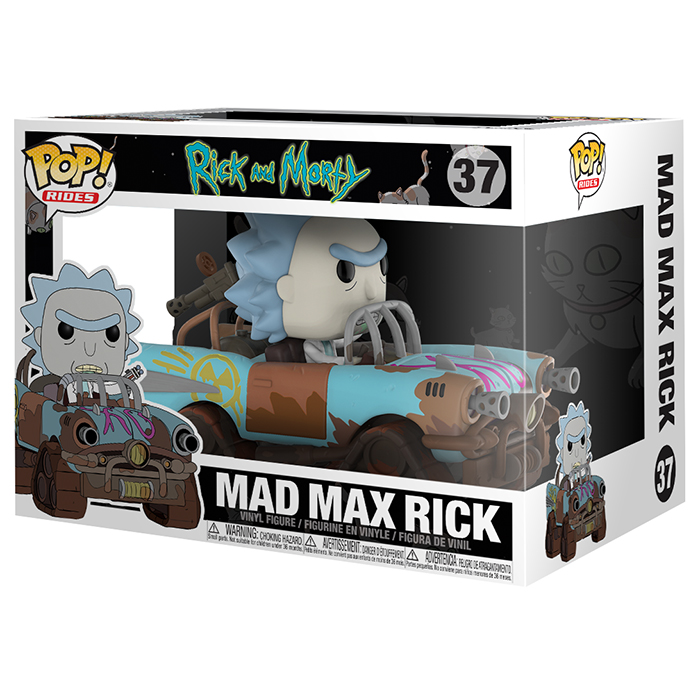 La figurine Funko Pop de Mad Max Rick (Rick and Morty) vous intéresse ?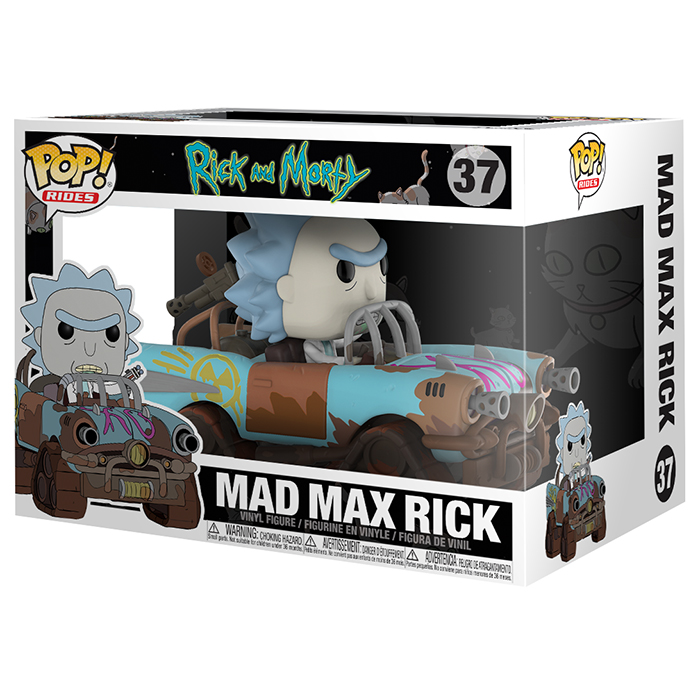 Vérifier la disponibilité sur