Figurine Tyrion on Iron Throne (Game Of Thrones)
La figurine Funko Pop Tyrion on Iron Throne (Game Of Thrones) vous intéresse ?

Vérifier la disponibilité sur

Un Lannister au pouvoir ?
Tyrion Lannister est l'un des personnages de Game Of Thrones les préférés du public et dont le voyage n'a pas été simple dans la série. Il est le jeune frère de la reine Cersei Lannister mais étant un nain, il a toujours été détesté par son père et sa soeur et même par le peuple alors qu'il est de loin le plus juste et le plus morale de sa famille. En saison deux, il devient main du roi pendant un temps, en remplacement de son père qui est entrain de combattre Rob Stark. On va vite lui reprendre ce rôle et lui en donner un moins important avant de lui faire épouser Sansa Stark. En saison 4, Joffrey meurt lors de son mariage avec Margaery Tyrell et c'est Tyrion qui est accusé. Condamné à mort par son propre père, Tyrion va s'enfuir avec l'aide de son son frère Jaime et Varys et tuer son père au passage. Après un périple mouvementé, Tyrion se retrouve enfin à Meereen où il propose ses services à Daenerys. En saison 7, il est de retour à Westeros à ses côtés et il va être un élément important pour la pousser à faire confiance à Jon et à négocier avec Cersei.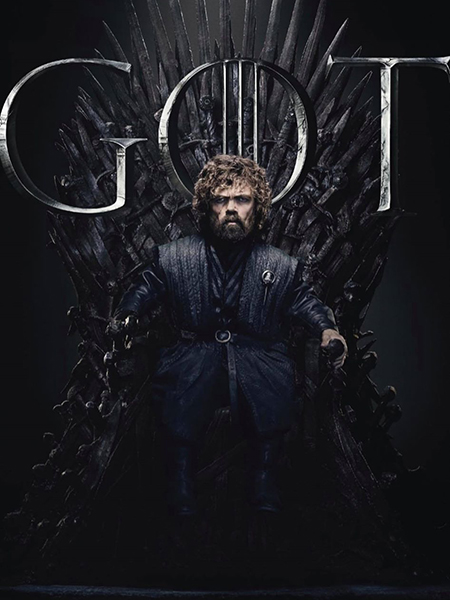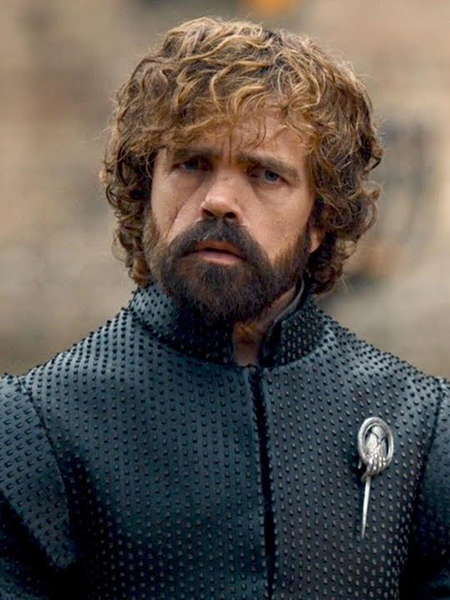 Un roi inattendu
Bien que cela ne soit pas sa volonté affichée de se retrouver au pouvoir, les spectateurs ont eu de nombreuses occasions de se rendre compte que Tyrion ferait probablement un roi bon et juste pour son peuple. Funko a donc décidé de le représenter parmi les potentiels prétendants au trône. Il est donc représenté assis sur le fameux trône constitué de nombreuses épées fondues ensemble pour donner cet aspect sombre et impressionnant. Tyrion porte l'élégante tenue noire assortie à celle de Daenerys et qui prouve qu'il ne se considère plus vraiment comme un Lannister. Il tient un verre de vin rouge dans sa main gauche et on peut voir le badge de "main du roi" épinglé sur son torse. Au niveau de la tête, on retrouve ses cheveux bruns/roux assortis à l'épaisse barbe qu'il porte depuis les deux dernières saisons.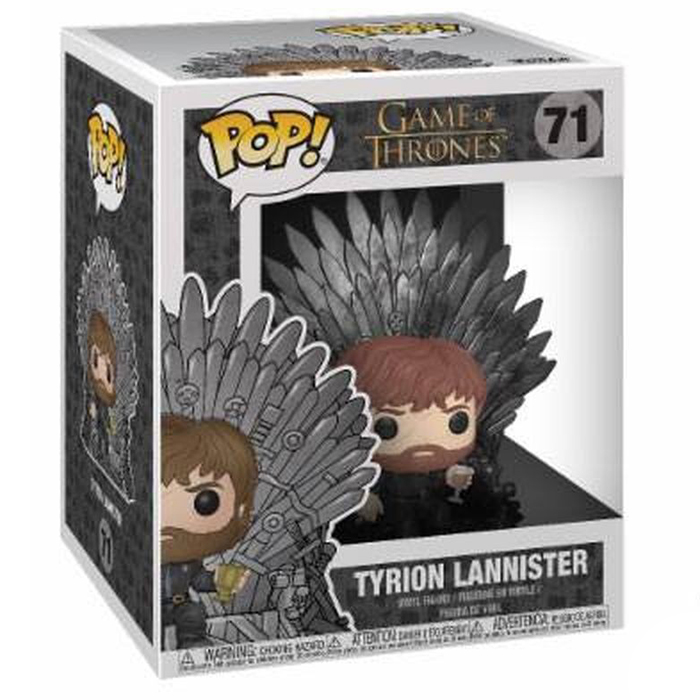 La figurine Funko Pop Tyrion on Iron Throne (Game Of Thrones) vous intéresse ?

Vérifier la disponibilité sur

Trouvable également ici :

29.90 €
Voir l'offre