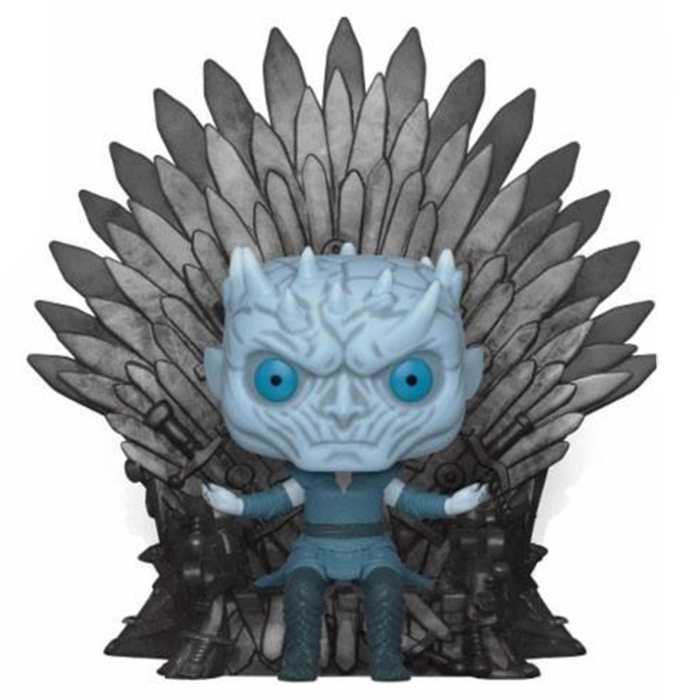 Figurine Night King on Iron Throne (Game Of Thrones)
La figurine Funko Pop Night King on Iron Throne (Game Of Thrones) vous intéresse ?

Vérifier la disponibilité sur

La pire fin possible
Le Night King est l'un des chefs White walkers dans la série Game Of Thrones. En effet, dans cette série d'heroic fantasy inspirée des romans de George Martin, les rois du continent de Westeros ont, il y'a très longtemps, fait construire un immense mur de glace au nord pour les protéger de ce qui vivait au-delà. Des centaines, voire milliers, d'années plus tard, il sert surtout à les protéger des wildlings car les créatures fantastiques vivant de l'autre côté sont devenus des légendes. Mais avec l'hiver qui arrive enfin, on se rend vite compte que ce n'est pas le cas des white walkers. Les white walkers étaient à l'origine des hommes, transformés par les children of the forest, les premiers habitants de Westeros, pour combattre pour eux. Mais celà s'est retourné contre eux et aujourd'hui les white walkers, qui peuvent faire revivre les morts et les avoir sous leur contrôle, sont bien décidés à passer au-delà du mur et dominer tout Westeros. Alors que la dernière saison va bientôt commencer et que la bataille finale approche, le Night King pourrait-il gagner et se retrouver sur le trône de Westeros ?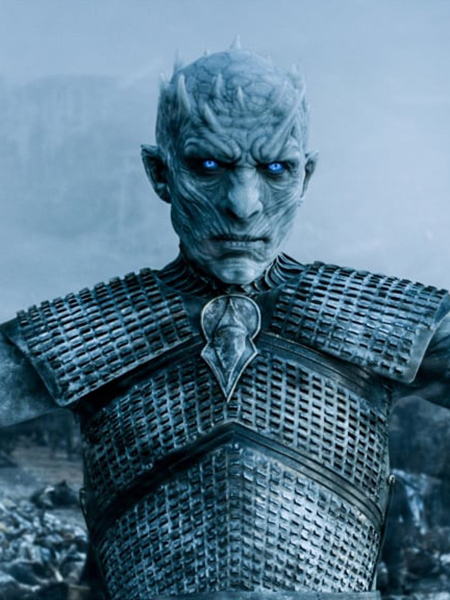 Un règne terrifiant
Comme les autres figurines de cette série, le Night King est ici représenté assis sur le fameux Iron Throne, étant après tout l'un des potentiels gagnants de la bataille finale. Il porte comme toujours sa tunique bleue avec de longues protections au niveau des bras et des bottes plutôt élégantes. Au niveau de la tête, on retrouve cet étrange visage émacié avec des cornes sur tout le haut du crâne qui lui donnent l'air à la fois d'un squelette et d'une créature magique. Le trône en lui-même est toujours composé de centaines d'épées en partie refondues les unes avec les autres pour créer cet objet impressionnant bien que, on peut l'imaginer, pas du tout confortable.