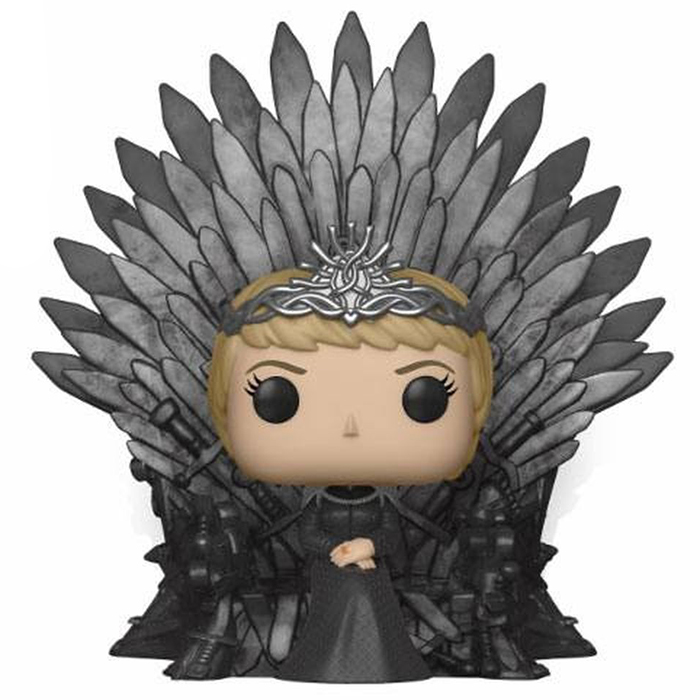 Figurine Cersei Lannister on Iron Throne (Game Of Thrones)
La figurine Funko Pop Cersei Lannister on Iron Throne (Game Of Thrones) vous intéresse ?

Vérifier la disponibilité sur

Cersei ou le Night King ?
Cersei Lannister est l'un des personnages principaux de la saga d'heroic fantasy Game Of Thrones. Issue de la riche famille Lannister, Cersei a épousé le roi Robert Baratheon suite à un arrangement politique et est depuis la reine de Westeros. Dès le début de la série, on apprend qu'elle déteste son mari et qu'elle entretient en fait une relation incestueuse avec son frère jumeau qui est en fait le vrai père de ses trois enfants. Tout au long de la série, elle ne va pas hésiter à éliminer tous ceux qui s'opposent à elle et voudraient l'empêcher d'arriver à son but ultime, ne plus être seulement la femme du roi mais réellement régner sur le trône de Westeros. Après la mort de son fils et avoir éliminé tous ses ennemis, Cersei se retrouve bel et bien reine en début de saison 7. Mais c'est alors que l"hiver arrive et que la menace des white walkers devient de plus en plus sérieuse. Passant un accord avec Daenerys et Jon Snow, Cersei ne compte en fait pas le respecter et elle compte bien rester la dernière debout pour conserver son trône.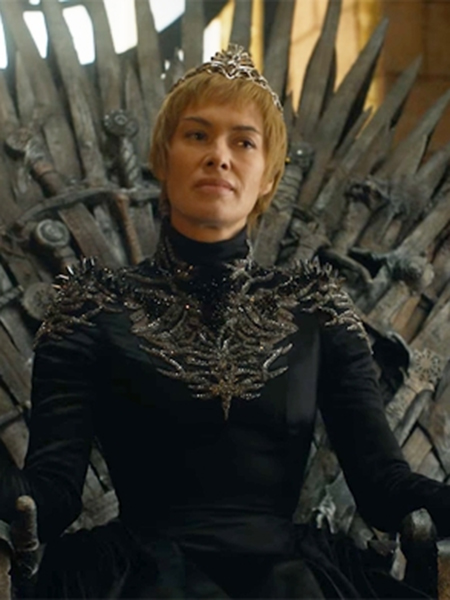 Une fin possible ?
Comme les autres personnages de cette série de figurines, Cersei serait donc l'un des personnages risquant de se retrouver sur le trône à la fin de la série. Elle est donc ici représentée sur le fameux trône de fer composé de centaines d'épées refondues pour donner cet aspect plutôt impressionnant et terrifiant. Cersei est assise sur le trône dans une position très sereine avec les mains sur les genoux et portant cette longue robe noire qu'elle a portée durant toute la saison sept. La texture est très joliment représentée ainsi que les détails de l'armure qu'elle porte au niveau des épaules. Enfin, au niveau de la tête, on retrouve ses courts cheveux blonds ainsi que cette couronne argentée créée tout spécialement pour elle et son nouveau règne.