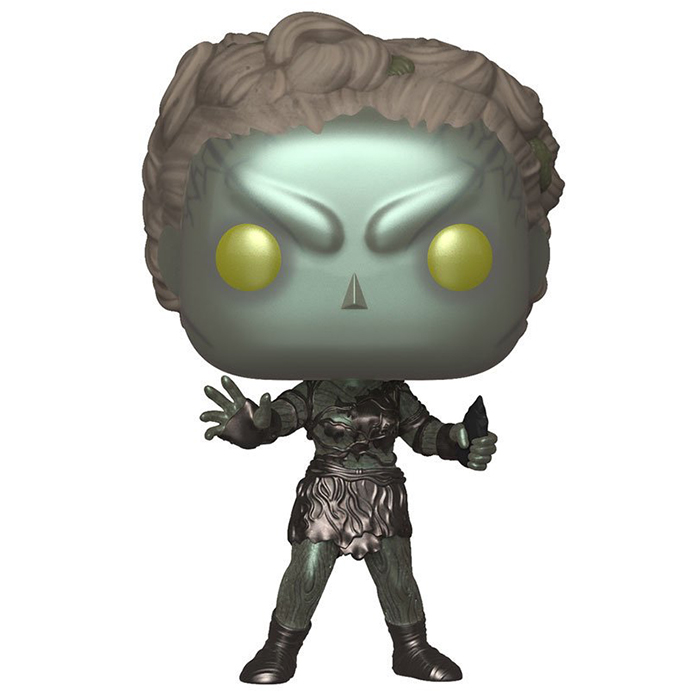 Figurine Children of the forest métallisé (Game Of Thrones)
La figurine Funko Pop Children of the forest métallisé (Game Of Thrones) vous intéresse ?

Vérifier la disponibilité sur

Les premiers habitants de Westeros
Les children of the forest sont les premiers habitants du continent de Westeros dans les romans A Song Of Ice And Fire et la série télé Game Of Thrones qui en est l'adaptation. En effet, ces créatures à l'allure de fées et vivant très près de la nature étaient là avant que les hommes débarquent depuis Valyria et commencent à coloniser le continent. Les children of the forest créèrent alors les white walkers en transperçant le coeur d'être humains à l'aide de dragonglass, pour les défendre. Mais les white walkers devinrent incontrôlables et les children of the forest obligés de se retirer dans des cavernes tout au nord du continent pendant que les hommes prenaient le reste du continent. C'est Bran, Hodor et sa compagnie qui vont les rencontrer quand il part à la recherche du fameux three eyed raven qui l'a contacté pour la première fois après son accident et être tombé de la tour en début de saison un.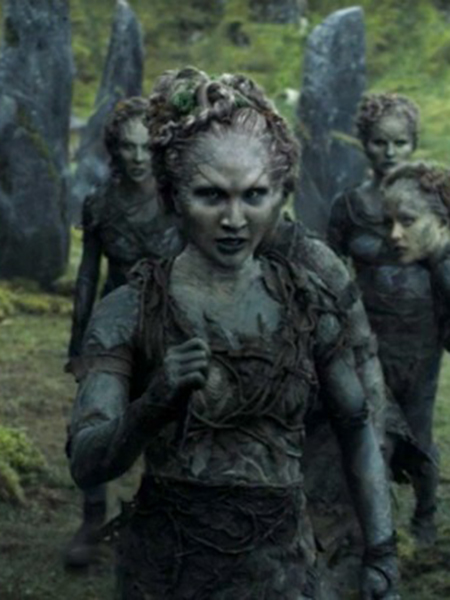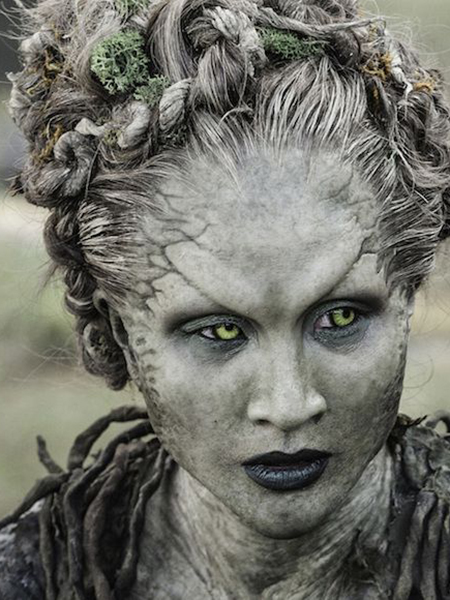 Une version brillante
Pour cette version exclusive du personnage, Funko l'a représentée avec une peinture brillante métallisée qui correspond bien au côté surnaturel du personnage. Sa peau est verte avec des motifs d'arbre sur certaines parties de son corps comme les jambes. Elle porte des vêtements très légers qui semblent s'entourer autour de son corps comme les branches d'un arbre. Elle est représentée les mains en avant tenant une poignard en dragonglass et prête à se battre. Au niveau de la tête, on retrouve ses sourcils très marqués et ses yeux jaunes surnaturels ainsi que ses cheveux bouclés retenus sur le dessus de la tête par de nombreuses feuilles et morceaux de lianes.