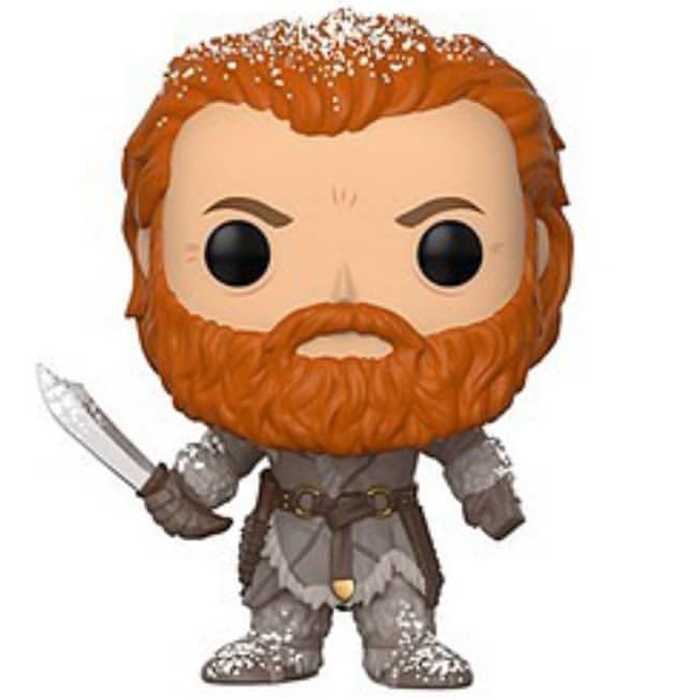 Figurine Tormund snowy (Game Of Thrones)
La figurine Funko Pop Tormund snowy (Game Of Thrones) vous intéresse ?

Vérifier la disponibilité sur

Un ennemi devenu ami
Tormund Giantsbane est un des importants chefs wildling, le peuple habitant de l'autre côté du mur dans la série Game Of Thrones inspirée des romans de George Martin. Jon Snow le rencontre une première fois quand il s'infiltre chez les wildlings pour en apprendre plus sur eux. Alors que les wildlings ont toujours été les ennemis des hommes de la garde, Jon se surprend à se prendre d'affection pour plusieurs d'entre eux. Il tombe amoureux d'Igritte et devient ami avec Tormund. C'est un personnage plutôt direct et un guerrier féroce mais avec un côté amusant et bon vivant qui le rend très sympathique. Plus tard, quand Jon est devenu chef de la garde et que la menace des marcheurs blancs est de plus en plus grande, il va passer un accord avec les wildlings, acceptant de les laisser passer de l'autre côté du mur s'ils rejoignent son armée. Tormund est l'un de ceux avec qui il discute pour passer un accord. Il est aussi l'un de ceux qui se battra pour défaire ceux qui avaient tenté de le tuer et il rejoindra son armée pour reprendre Winterfell, lui restant toujours fidèle à partir de ce moment.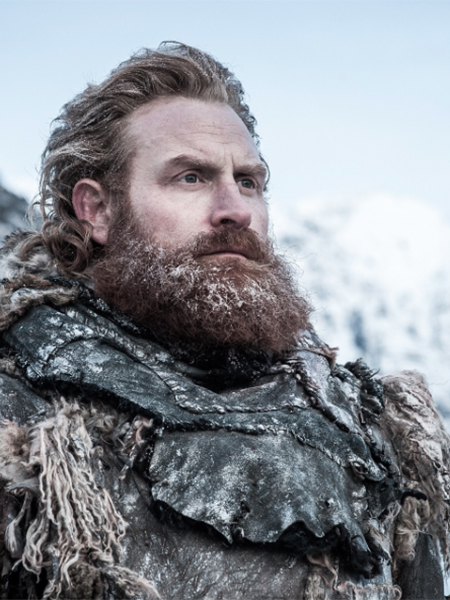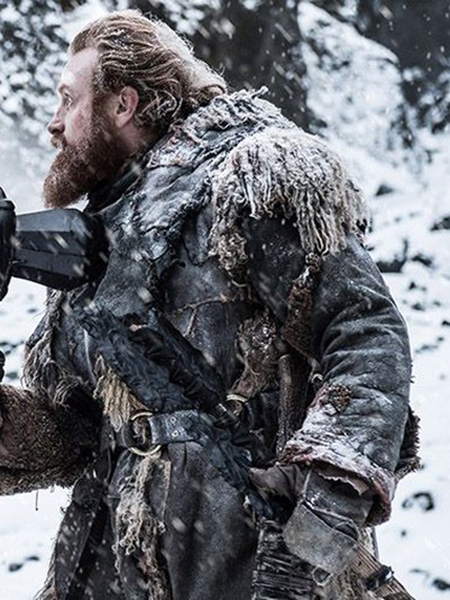 Retour de l'autre côté du mur
En fin de saison 7, Jon Snow mène une expédition de l'autre côté du mur pour ramener un des wraiths créés par les white walkers pour prouver au reste de Westeros que la menace est réelle. Tormund l'accompagne et c'est sûrement à ce moment précis qu'il est représenté. Il porte bien sûr sa tenue de wildling faite toute de cuir beige ou marron et de peau pour survivre au froid intense. Ses bottes de peau sont elles aussi renforcées et il tient son épée dans sa main droite. Au niveau de la tête, son expression est fâchée et il est bien sûr représentée avec son épaisse barbe rousse et sa chevelure de la même couleur. Enfin, ce qui différencie cette figurine exclusive de la précédente version du personnage, ce sont les flocons de neige sur sa tête, ses épaules et ses bottes.