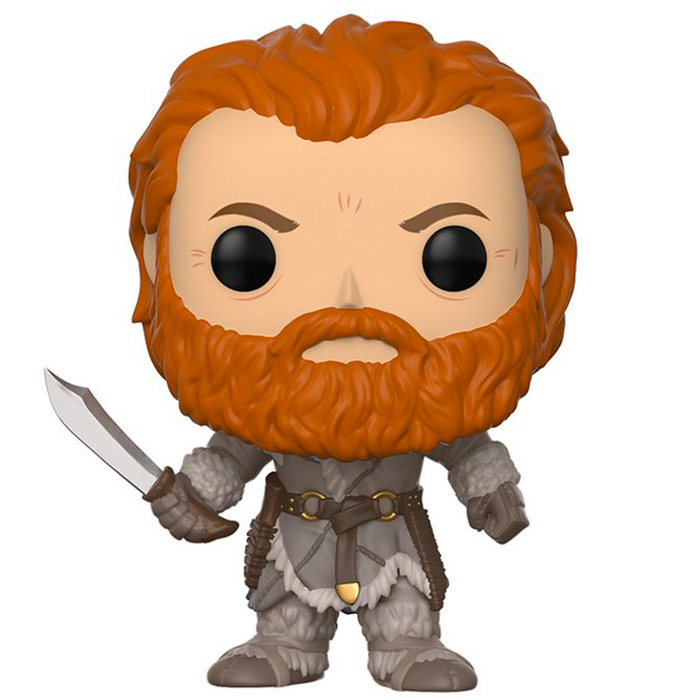 Figurine Tormund Giantsbane (Game Of Thrones)
La figurine Funko Pop Tormund Giantsbane (Game Of Thrones) vous intéresse ?

Vérifier la disponibilité sur

Presque un géant
Tormund Giantsbane est est un personnage récurrent de la série de fantaisie Game Of Thrones. C'est l'un des habitants "sauvages" du Nord, la région libre au delà du grand mur de glace construit au Nord du continent de Westeros. On le rencontre pour la première fois en saison 2 lorsque Jon Snow, fils batard de Ned Stark et membre de la garde de nuit fait semblant de déserter pour rejoindre les sauvages afin d'en apprendre plus sur eux. Tormund est un grand costaud roux au physique impressionnant et à la personnalité plutôt sympathique qui s'amuse à se faire passer pour un mi-géant compte tenu de sa taille. Une fois Jon Snow devenu chef de la Garde de Nuit et face à la menace terrifiante des White Walkers, il décide de faire alliance avec les sauvages en leur proposant un refuge en échange de leur aide pendant la bataille. Tormund est l'un des premiers à accepter.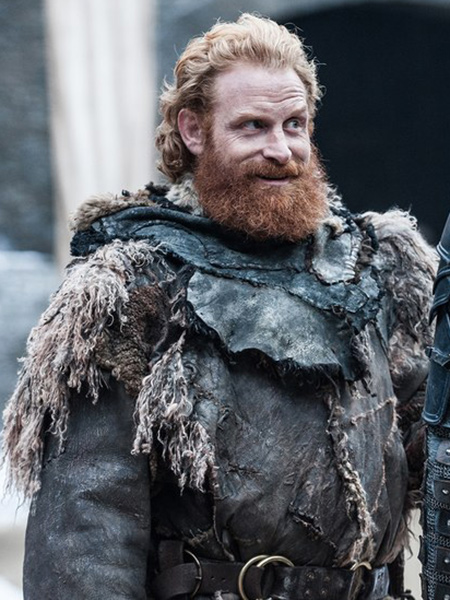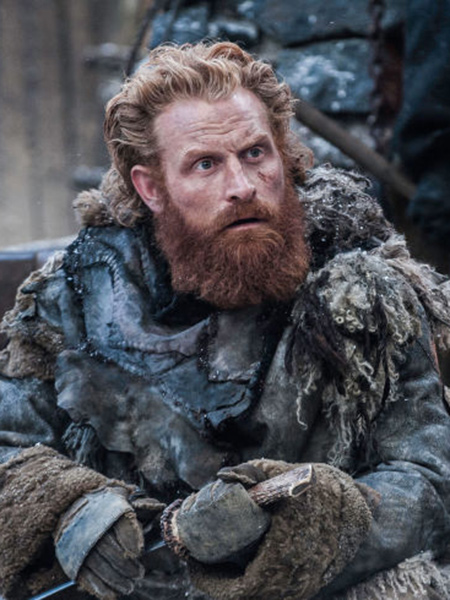 Un physique remarquable
Comme tous les sauvages vivant au-delà du mur dans des contrées le plus souvent recouvertes par la neige, Tormund porte une tenue principalement constituée d'étoffes de laine, de peaux et de fourrure pour braver le froid. Les textures de ces différentes matières sont particulièrement bien représentées. Au niveau de la tête, on retrouve les cheveux et la grosse barbe rousse qui recouvre une partie de son visage et le rend si reconnaissable et dont la texture est si bien rendue. Dans sa main droite, il tient son fameux grand couteau.