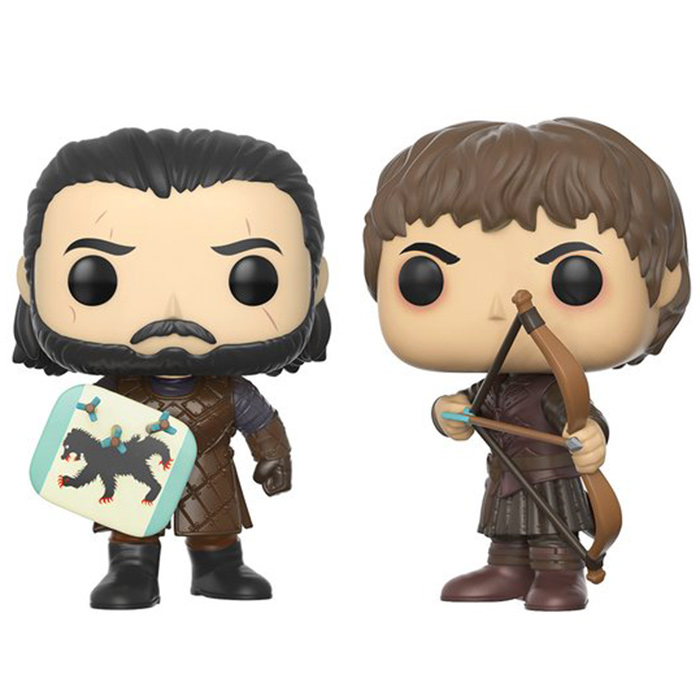 Figurines Battle Of The Bastards (Game Of Thrones)
Les figurines Funko Pop Battle Of The Bastards (Game Of Thrones) vous intéressent ?

Vérifier la disponibilité sur

Une rencontre tant attendue
Jon Snow et Ramsay Bolton sont deux personnages importants de la célèbre série de fantasy de HBO : Game Of Thrones. Sur le continent de Westeros, après la mort suspecte du roi Baratheon, plusieurs des grandes familles se battent pour le pouvoir pendant qu'au delà du mur construit tout au Nord, les terrifiants White Walkers commencent à se réveiller et à se réunir. Jon Snow est le fils bâtard de Ned Stark, seigneur du Nord, et un membre de la garde de nuit. Ramsay est le fils bâtard de Roose Bolton, un ancien allié de Ned Stark l'ayant trahi et provoqué du demi-frère de Jon et de sa mère. Après que son père l'ait reconnu officiellement, Ramsay tue son père, devient seigneur de Winterfell et épouse Sansa Stark qui s'est laissée convaincre par Littlefinger. Après qu'elle se soit échappée de Winterfell et de son mari violent et cruel, elle retrouve Jon. Ayant quitté la garde de nuit, il se met alors en marche pour venger sa famille et reprendre le chateau, ce qui donnera donc lieu à la fameuse Battle Of The Bastards : un combat entre deux personnages, tous deux bâtards mais totalement à l'opposé en terme de personnalité.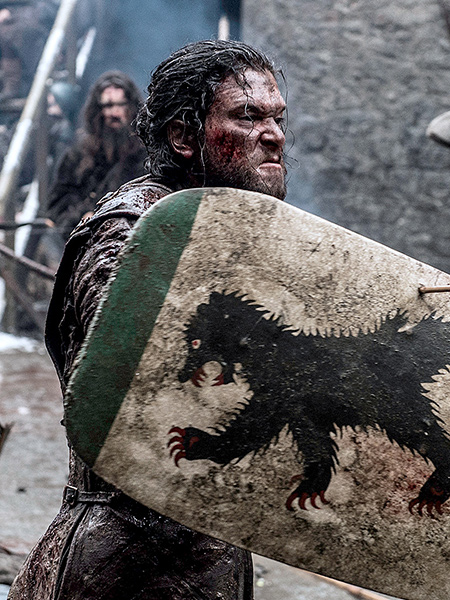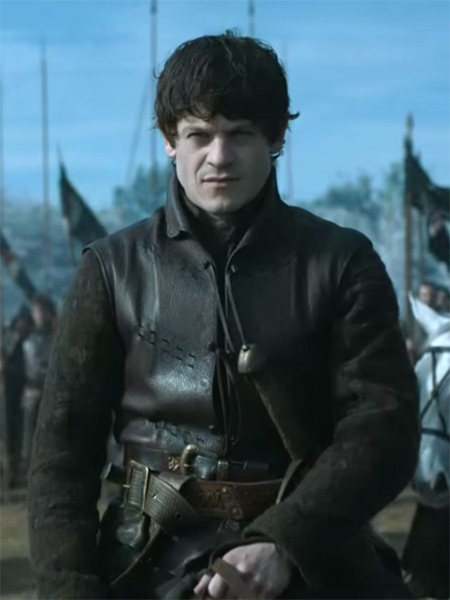 En plein combat
Cette fameuse bataille représente probablement l'une des scènes les plus épiques de la série avec l'armée de Ramsay d'un côté et celle des sauvages du côté de Jon, mais au final, tout se terminera en face à face entre eux deux. Jon porte la tenue traditionnelle des guerriers du Nord avec son pantalon et ses bottes noires ainsi que cette longue tunique en cuir marron aux motifs brodés sobres. Au niveau de la tête, ses cheveux bouclés sont ramenés vers l'arrière comme c'est le cas durant toute la saison 6 et son visage est marqué de plusieurs cicatrices. Enfin, il tient le bouclier des Stark qui lui permettra de repousser les flèches de Ramsay et de gagner le combat. De son côté, Ramsay porte une tenue assez proche si ce n'est que ses mains ne sont pas gantées afin de pouvoir manipuler le grand arc qu'il tient dans ses mains. Au niveau de la tête, on reconnait le rouge qui semble toujours cercler ses grands yeux ains que ses cheveux châtains retombant en fines mèches sur son front.