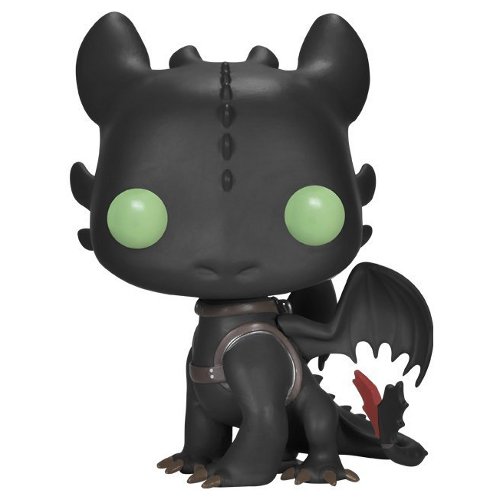 Figurine Toothless (How To Train Your Dragon 2)
La figurine Funko Pop Toothless (How To Train Your Dragon 2) vous intéresse ?

Vérifier la disponibilité sur

Le dragon chat
Toothless est l'un des personnages principaux des films Dragons et Dragons 2. Toothless (Krokmou en version française) est un "Night Fury", une race de dragons qui se démarquent par leurs jets de flammes bleues et surtout par leur vitesse et leur couleur noire qui les rendent presque invisibles. Dans le premier film, il est blessé par Hiccup, un jeune viking pourtant pas vraiment taillé pour la chasse aux dragons. Hiccup le retrouve dans la forêt mais plutôt que de l'achever, il décide d'essayer de l'apprivoiser et lui fabrique même une prothèse qui l'aidera à pouvoir voler à nouveau. Toothless aura donc l'occasion de lui montrer que les dragons ne sont pas les ennemis que les vikings ont toujours cru voir en eux. Toothless est un dragon noir très gracieux qui a clairement été modélisé d'après un félin. Il adopte même certaines attitudes de chats plutôt amusantes chez un dragon. Il tourne en rond avant de s'endormir, devient fou devant une sorte d'herbe à chat et aime se poster en hauteur pour guetter ses proies ou partenaires de jeu. Dans le deuxième film, Toothless et Hiccup sont toujours amis et vont devoir affronter de nouveaux dangers.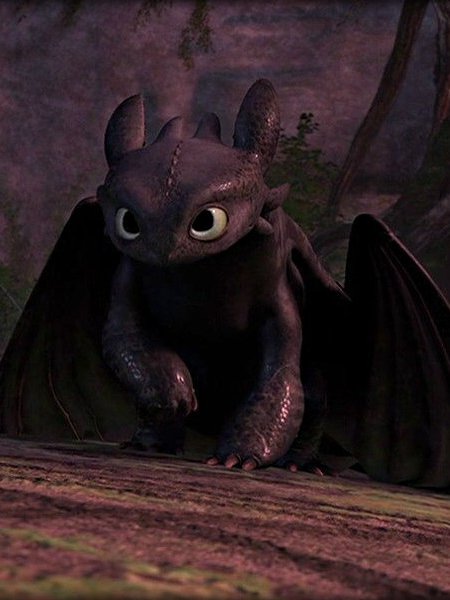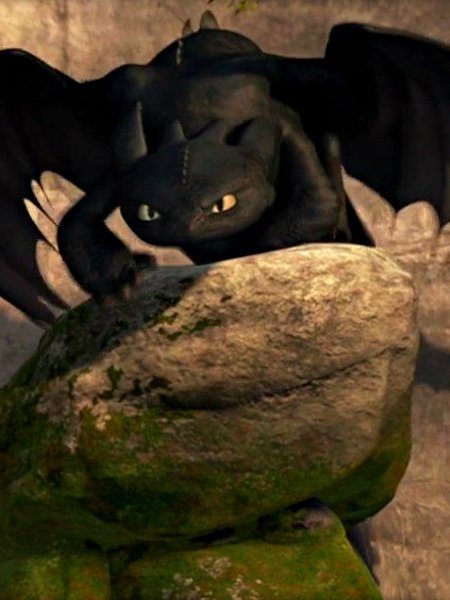 Une version kawaii du mystérieux dragon
Toothless a été plutôt finement représenté par Funko. On retrouve bien la forme de sa tête ainsi que les divers éléments comme la petite crête sur son front ou les différentes protubérances sur les côtés et le dessus de sa tête. Ses grandes oreilles, qui font beaucoup pour l'expressivité du personnage, sont en arrière comme celles d'un chat à l'affût. Son corps étant complètement noir, Funko a décidé de faire une exception et de lui donner la couleur des yeux qu'il a dans le film : un vert vif là encore comme les yeux de beaucoup de chats. On retrouve bien ses très grosses pattes avant et ses pattes arrière plus petites. En revanche la queue et les ailes ont été nettement réduites, probablement pour coller au style "kawaii" des figurines Funko mais aussi bêtement pour coller aux proportions habituelles de la collection. Enfin détail important, les créateurs de la figurine n'ont pas oublié sa prothèse de queue et le harnais créé par Hiccup pour pouvoir voler à dos de dragon !