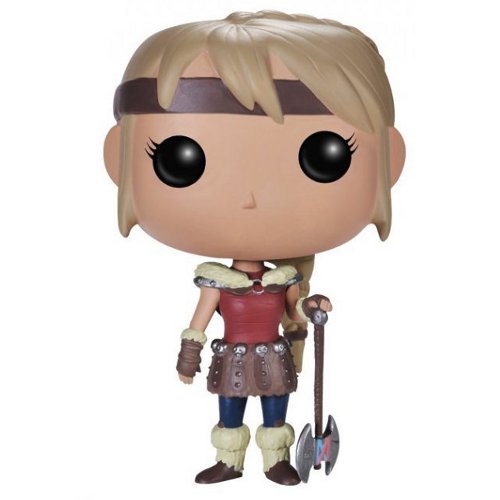 Figurine Astrid (How To Train Your Dragon 2)
La figurine Funko Pop Astrid (How To Train Your Dragon 2) vous intéresse ?

Vérifier la disponibilité sur

Une viking pure et dure
Astrid est l'un des personnages principaux des films d'animation de Dreamworks : Dragons et Dragons 2. Dans le premier film, l'action se déroule dans le village viking de Berk. Les habitants y sont régulièrement victimes d'attaques de dragons qui pillent leur bétail et y font de gros dégâts. La vocation la plus noble pour tout jeune homme ou jeune femme est donc de devenir chasseur de dragons et la jeune Astrid ne déroge pas à cette règle. Pourtant elle va devoir revoir ses certitudes à propos de leurs ennemis de toujours quand elle découvre le secret du jeune Hiccup. En effet, n'étant pas vraiment taillé pour la chasse, Hiccup réussit néanmoins à blesser un dragon grâce à l'une de ses inventions. Mais ne pouvant se résoudre à l'achever, il va au contraire essayer de l'apprivoiser. Astrid et Hiccup se rendront alors compte que les dragons sont sous l'influence d'un beaucoup plus grand dragon aux desseins maléfiques. Astrid est une viking typique, forte et indépendante. Mais elle est aussi intelligente et plus sensible qu'elle n'y paraît. Dans Dragons 2, l'action se déroule 5 ans après le premier film. Astrid et Hiccup son fiancés et explorent ensemble le monde qui les entoure à dos de dragon. C'est alors qu'ils rencontrent un groupe de chasseurs de dragons au service d'un chef maléfique qui va menacer tout leur peuple.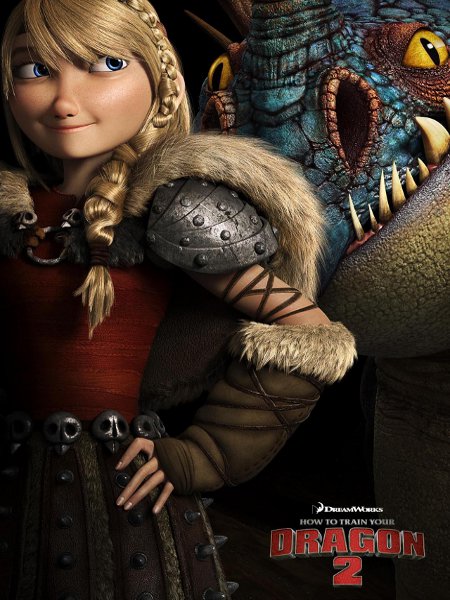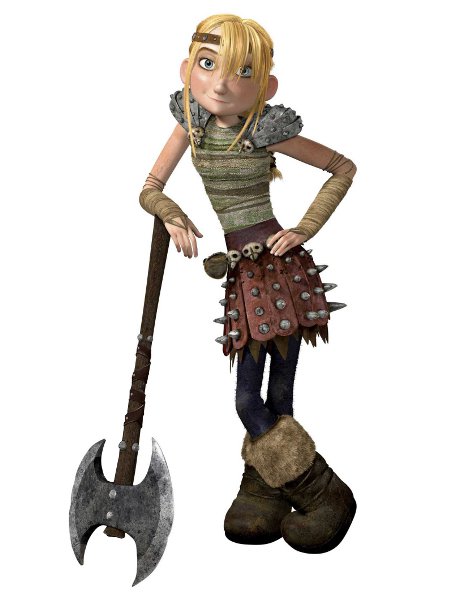 La jeune fille a bien grandi
D'un film à l'autre, les animateurs de chez Dreamworks ont su faire évoluer l'apparence d'Astrid de manière très subtile et intelligente. Elle passe ainsi d'une adolescente à une femme. Son style reste très proche mais en y ajoutant une touche de sophistication et de féminité qui montrent qu'elle a grandi mais qu'elle n'en reste pas moins une dure à cuire. Comme dans le film, elle arbore des vêtements aux différentes teintes de marron bien mieux assortis que dans le précédent film. Elle a aussi ajouté des touches de fourrure aux bras et sur les épaules pour mieux supporter le froid lorsqu'elle se déplace à dos de dragon. Les créateurs de la figurine n'ont aussi pas oublié les quelques éléments caractéristiques du personnage à savoir sa ceinture de têtes de mort, son bandeau autour du front ainsi que sa fameuse hache viking. Enfin, conformément à la mode scandinave, Astrid porte ses cheveux blonds tressés. Mais là où c'était une natte simple et un peu décoiffé dans le premier film, c'est maintenant une natte plus complexe et sophistiquée donnant plus de douceur à son visage.