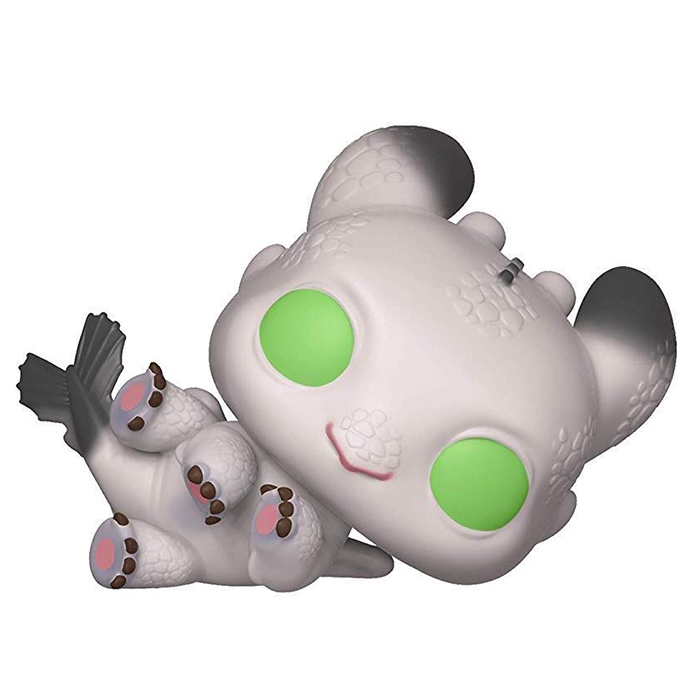 Figurine Night Lights blanche (How To Train Your Dragon The Hidden World)
La figurine Funko Pop Night Lights blanche (How To Train Your Dragon The Hidden World) vous intéresse ?

Vérifier la disponibilité sur

Un nouveau monde
Le Night Lights est l'un des bébés du Dragon Toothless et de sa compagne dans le troisième et dernier volet des aventures d'Harold le viking et de son dragon. Dans ce dernier volet, le village de Berk accueille de plus en plus de dragons alors que les chasseurs ne cessent de les tourmenter en dehors du village. Un terrible chasseur semble être bien décidé à tuer Toothless et le village est violemment attaqué. Harold décide alors de quitter Berk et de partir à la recherche du mythique monde duquel viendraient tous les dragons et où ils pourraient tous vivre ensemble en sécurité. Mais avec la seule et dernière femelle Light Fury restant dans le monde ayant attiré l'attention de Toothless, les choses se compliquent pour Harold. Finalement, après avoir enfin vaincu le chasseur de dragons, Harold se rend compte que la meilleure solution est de laisser Toothless et les autres dragons reprendre leur liberté pour rejoindre leur monde en attendant que les humains soient prêts à les accepter. Quelques années plus tard, il va lui rendre visite avec Astrid et ses propres enfants et rencontre ceux qu'il a eu avec sa compagne.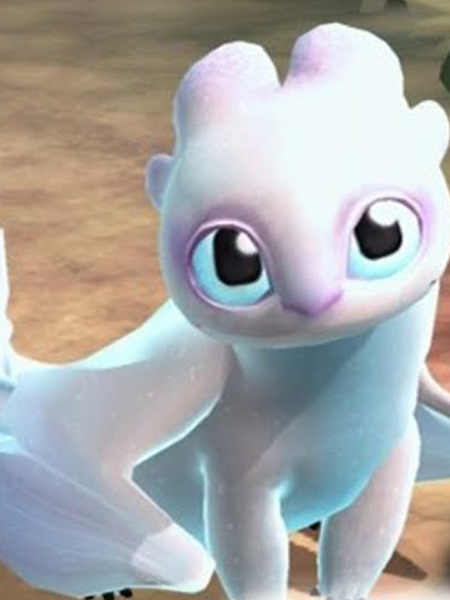 Un adorable bébé
A la limite du monde des dragons, Harold retrouve Toothless avec sa compagne et trois des petits qu'ils ont eu ensemble. L'un de ces bébés, probablement une femelle, ressemble beaucoup à sa mère avec son corps presque tout blanc excepté le bout des oreilles et de la queue, ainsi que ses yeux qui sont verts à l'instar de ceux de son père. Cette adorable dragonne se tient à moitié couché sur le côté, les pattes arrière et la queue en l'air et les ailes rabattues. Ses oreilles sont relevées et elle semble regarder en face d'elle avec une attitude curieuse.