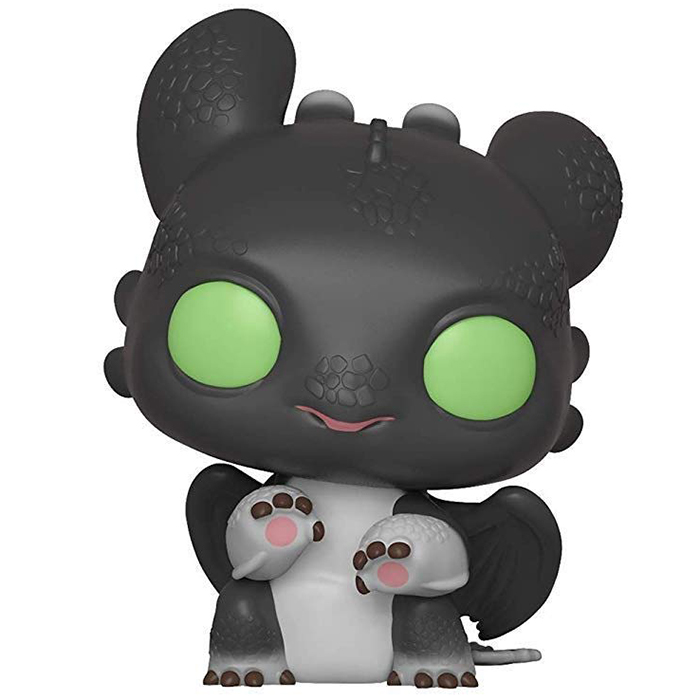 Figurine Night Lights yeux verts (How To Train Your Dragon The Hidden World)
La figurine Funko Pop Night Lights yeux verts (How To Train Your Dragon The Hidden World) vous intéresse ?

Vérifier la disponibilité sur

Un nouveau monde
Les nights lights sont les bébés dragons du fameux dragon Toothless, la furie nocturne, et de sa nouvelle compagne. Au début du film, le village de Berk continue d'accueillir plus de dragons et ils commencent à être un peu saturés. Et ce n'est pas arrangé par le fait que les chasseurs attaquent de plus en plus souvent le village. Harold prend alors la décision ambitieuse d'aller à la recherche du monde mythique d'où pourraient venir tous les dragons et où ils pourraient vivre en paix. En parallèle, un chasseur envoie sa light fury pour distraire Toothless. Après une attaque particulièrement violente du village, c'est toute la population de Berk qui part finalement pour ce monde mythique mais, à la fin, Harold se rend compte que la meilleure solution est en fait de laisser les dragons rejoindre seuls cette Terre pour qu'ils soient en paix en attendant que les humains soient capables de les accepter. Quelques années plus tard cependant, Harold rend visite à Toothless sur son île et lui présente sa famille après avoir découvert la sienne.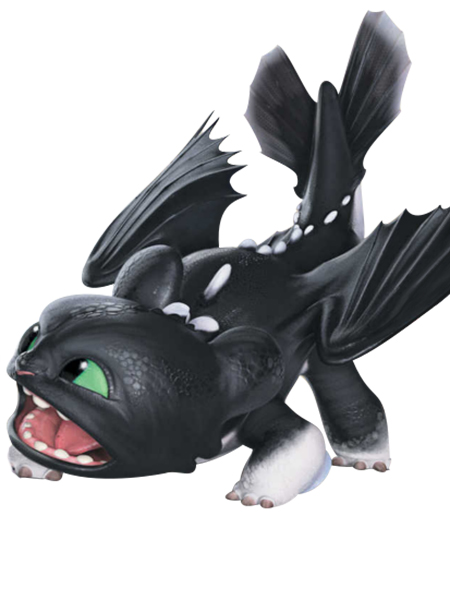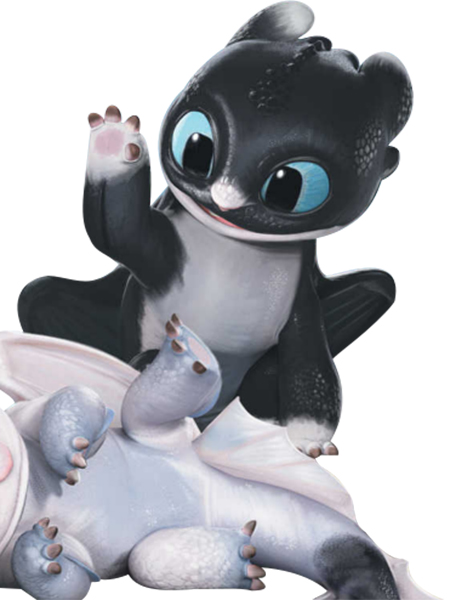 Le digne descendant de ses parents
Comme les autres bébés night lights, celui-ci est un mélange de son père et de sa mère. Il est principalement noir et a les yeux verts comme son père mais avec le ventre et les pattes avant blanches comme sa mère. C'est une version miniature de ses parents avec des proportions plus rondes et des ailes encore petites. Comme ses parents, il a de drôles de petites oreilles ainsi que des petites excroissances sur le dessus du crane et des écailles joliment représentées. ll ou elle se tient debout avec les pattes avant levées.