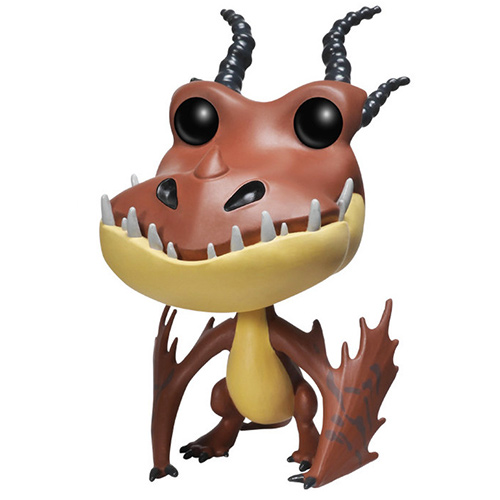 Figurine Hookfang (How To Train Your Dragon 2)
La figurine Funko Pop Hookfang (How To Train Your Dragon 2) vous intéresse ?

Vérifier la disponibilité sur

Le cauchemar monstrueux
Hookfang est l'un des dragons principaux dans les films d'animation de Dreamworks, How To train Your Dragon 1 et 2. Le premier film raconte les aventures du jeune viking Hiccup, habitant le village de Berk. Le village est plutôt paisible, si ce n'est pour les attaques régulières de dragons. Les habitants s'entrainent donc depuis des siècles à être les meilleurs chasseurs possibles. Hiccup n'est pas franchement costaud mais il peut, en revanche, se montrer très ingénieux. Lors d'une attaque, il va blesser l'un des plus terribles dragons qui soit, mais n'aura pas le coeur de l'achever. Alors que l'entrainement à la chasse a commencé pour lui et les autres adolescents du village, Hiccup va apprivoiser ce dragon en secret. Il se rendra alors compte que les dragons ne sont pas si terribles et n'attaquent le village que sous les ordres d'un dragon géant. Quand les adultes partent attaquer le nid des dragons sans savoir ce qui les attend, Hiccup va convaincre ses camarades de libérer les dragons utilisés pour l'entrainement afin de venir à leur secours. Hookfang, aussi appelé "the monstrous nightmare" devient alors le compagnon de vol d'un jeune viking un peu casse-cou, Snoutlout. Dans le deuxième épisode, de mystérieux chasseurs de dragons font leur apparition aux alentours du village de Berk. Le groupe de Hiccup devra faire face au danger pour protéger le village et leurs dragons.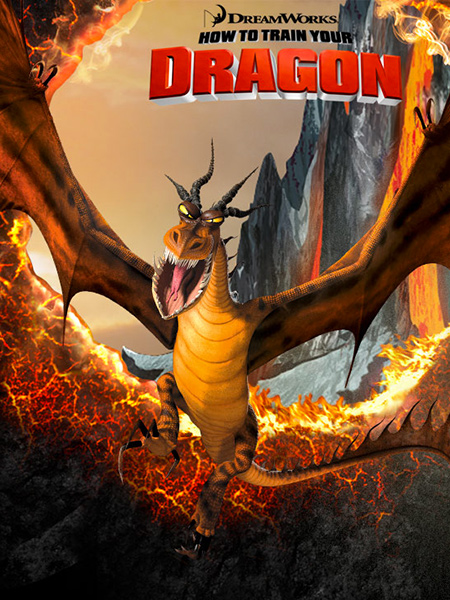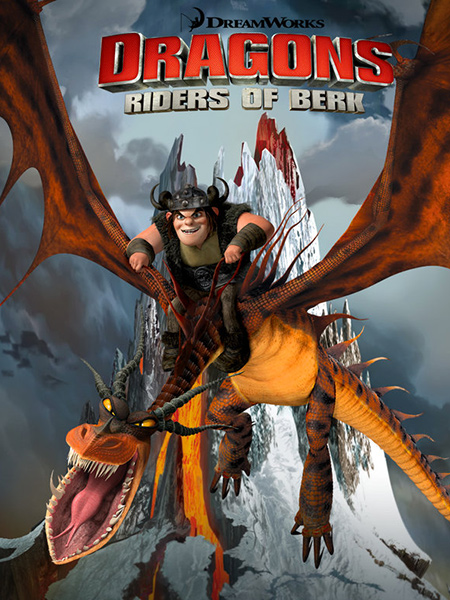 Le cauchemar apprivoisé
Parmi tous les dragons du film, Hookfang est probablement celui dont l'allure se rapproche le plus des dragons "classiques". Il est de couleur brun-rouge avec un poitrail plus clair qui n'est pas sans rappeler l'allure de Smaug dans les films "Le Hobbit". Encore plus que les autres figurines pop, il a une très grosse tête hérissée de quatre cornes entortillées lui donnant un côté diabolique. Mais ses crocs impressionnants dépassant de sa gueule même quand elle est fermée lui donnent aussi un aspect un peu comique. Ses ailes sont particulièrement grandes, elles sont donc représentées repliées, touchant le sol et hérissées de pointes. On y retrouve aussi les mêmes motifs que dans le film même si on aurait pu espérer un peu plus de détails. S'il n'existe pas encore de figurines de Snoutlout pour assortir avec cette figurine, vous trouverez les dragons Stormfly, Barf and Belch et bien sûr Toothless pour constituer un joli groupe !