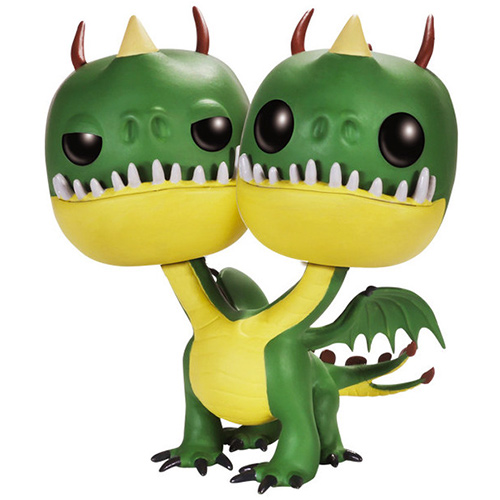 Figurine Barf and Belch (How To Train Your Dragon 2)
La figurine Funko Pop Barf and Belch (How To Train Your Dragon 2) vous intéresse ?

Vérifier la disponibilité sur

Un dragon à deux têtes pour des jumeaux
Barf and Belch est un dragon à deux têtes dans les films d'animation de Dreamworks, How To train Your Dragon 1 et 2. Dans le premier épisode, on suit les aventures du jeune Hiccup, habitant le village viking de Berk. Etant souvent attaqués par des dragons, les villageois se doivent d'être les meilleurs chasseurs de dragon possible. Si Hiccup n'est pas franchement costaud, il sait se montrer ingénieux. Le soir d'une attaque, il va blesser l'un des plus terribles dragons qui soit, mais il ne peut se résoudre à l'achever. Alors que l'entrainement à la chasse a commencé pour lui et ses camarades, Hiccup va, en secret, apprivoiser ce dragon et se rendre compte qu'ils ne sont pas si terribles et n'attaquent le village que sous les ordres d'un dragon géant. Quand les adultes partent à la recherche du nid des dragons sans savoir ce qui les attend, Hiccup convainc ses camarades de libérer les dragons utilisés pour l'entrainement afin de venir à leur secours. Barf and Belch devient alors le compagnon de vol de Ruffnut et Tuffnut, un frère et une soeur au fort tempérament. Dans le deuxième épisode, de nouveaux chasseurs de dragons font leur apparition aux alentours du village de Berk et le groupe de Hiccup va devoir les combattre pour défendre leur village.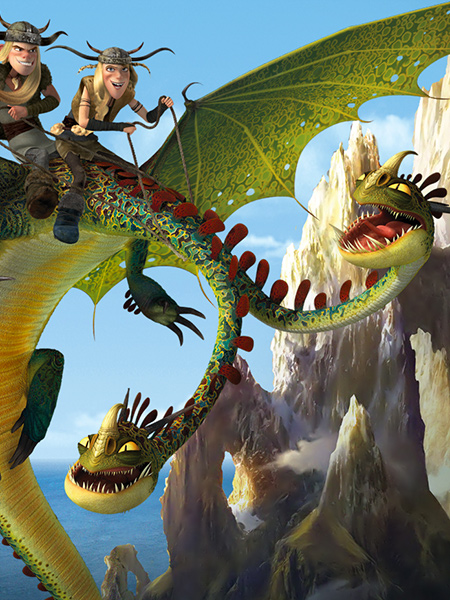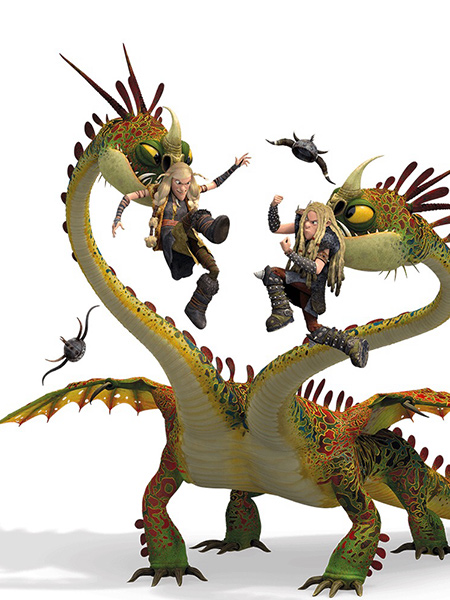 Deux têtes mais pas deux fois plus terrifiant
Comme la plupart des dragons de ce film, à part peut-être Toothless, Barf and Belch a une allure plutôt comique et assez peu terrifiante. Pour être en accord avec ses compagnons de vol, Barf and Belch n'est qu'un seul et même dragon mais avec deux têtes qui semblent assez indépendantes l'une de l'autre. Comme dans le film, il est de couleur verte avec un poitrail jaune. Son aspect est plutôt fidèle même si l'on regrette juste que le motif de ses écailles ne soit pas plus détaillé. On retrouve aussi ces deux têtes rondes aux expressions différentes, au bout de deux longs cous. Elles possèdent toutes deux une impressionnante rangée de crocs acérés ainsi que plusieurs cornes et pics sur le dessus du crâne. Pour coller aux proportions des figurines pop, ses ailes sont assez petites, en revanche on retrouve bien cette longue queue hérissée d'excroissances rouges lui donnant un côté dinosaure. Barf and Belch sera à assortir avec les autres dragons de cette série : Toothless, Stormfly et Hookfang !