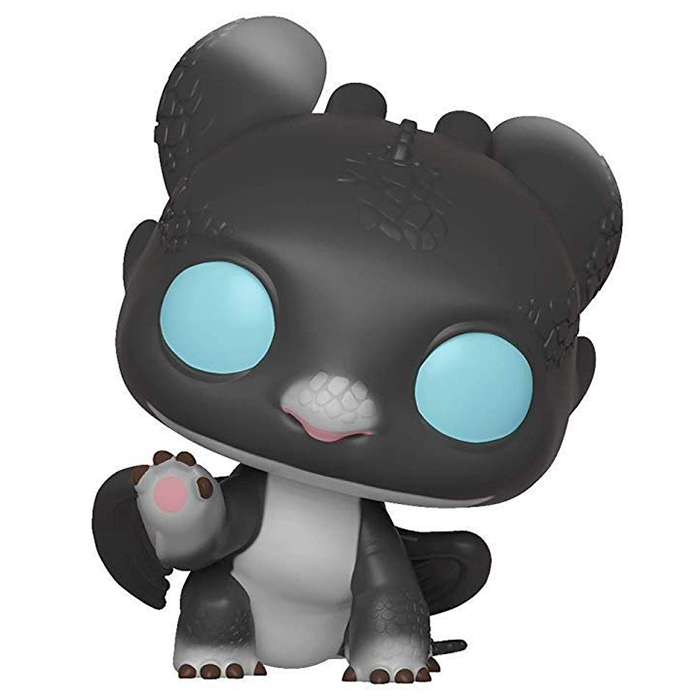 Figurine Night Lights noir (How To Train Your Dragon The Hidden World)
La figurine Funko Pop Night Lights noir (How To Train Your Dragon The Hidden World) vous intéresse ?

Vérifier la disponibilité sur

La descendance
Le night light est l'un des bébés que Toothless a avec la femelle Night Fury qu'il rencontre dans le dernier opus des dessins animés How To Train Your Dragon. En effet, au début du film, on retrouve le village de Berk un an après le précédent film. Harold est devenu chef du village et il continue à mener des sauvetages pour récupérer les dragons chassés et capturés par les nombreux chasseurs de dragons. Mais le village commence à être plus qu'encombré et entre ça et l'arrivée d'un chasseur particulièrement acharné, Harold pense qu'il est temps de trouver une autre solution. Il décide alors de trouver le monde caché d'où viennent les dragons et dont son père lui avait tant parlé. Il pense qu'ils pourront tous vivre en sécurité ensemble dans ce monde. Mais seulement le fameux chasseur a relâché la seule Furie Nocturne femelle qu'il avait sous son contrôle et cela perturbe un peu la concentration de Toothless. Finalement, Harold va comprendre qu'il faut laisser les dragons vivre dans leur monde tant que les humains ne sont pas prêts à les accepter. A la fin du film, Harold se marie avec Astrid et revient quelques années plus tard rendre visite à Toothless qui a depuis eu plusieurs bébés avec sa compagne.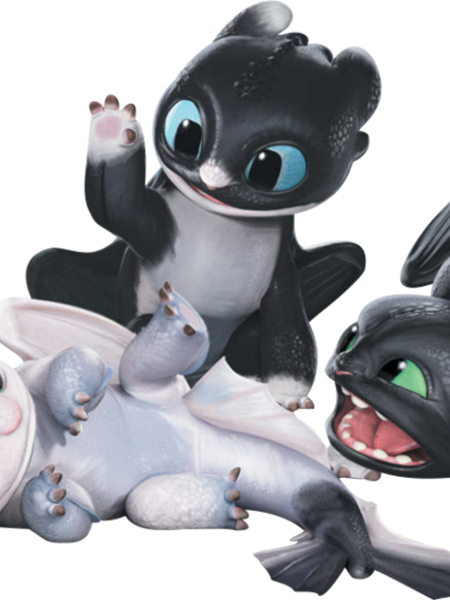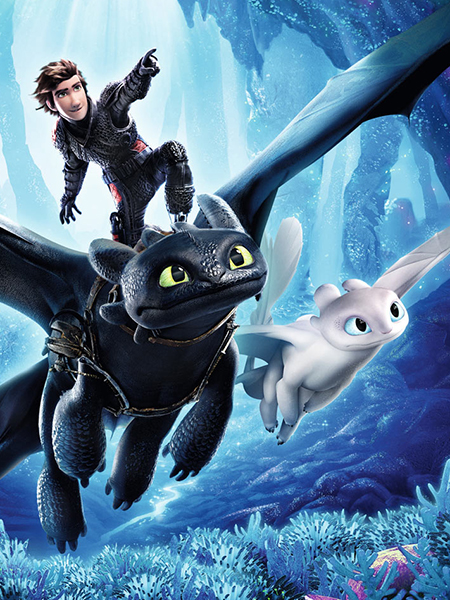 Le fils de ses parents
Cette première night Light semble avoir plus pris de son père et on peut donc imaginer que c'est un mâle. Son petit corps est presque tout noir si ce n'est pour pour le bout de ses pattes blanches, le bout de son nez et son ventre plus clairs. Il tient aussi ses yeux bleus de sa maman Light Fury. Comme ses parents, sa tête a des attitudes très félines et ses longues oreilles sont rabattues en arrière. Il se tient assis sur ses pattes arrière avec une patte avant semblant faire coucou alors qu ses ailes sont rabattues dans son dos.