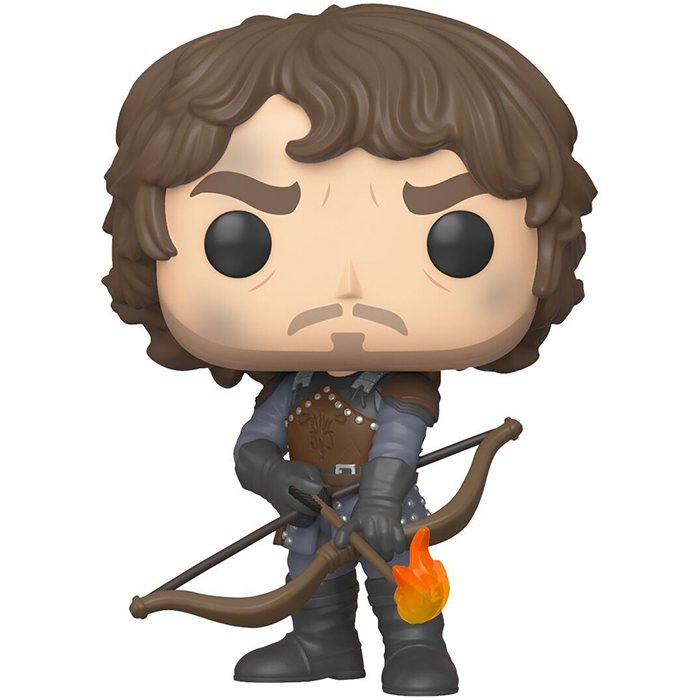 Figurine Theon Greyjoy (Game Of Thrones)
La figurine Funko Pop Theon Greyjoy (Game Of Thrones) vous intéresse ?

Vérifier la disponibilité sur

Histoire d'une rédemption
Theon Greyjoy est un des personnages importants de la série Game Of Thrones dont l'histoire est une des plus compliquées. Au début de la série, vit à Winterfell chez les Stark. En effet, après la rebellion des Greyjoy, il y fut envoyé par son père comme signe de bonne foi et fut donc élevé comme l'un des Stark avec un statut un peu particulier. Quand ned Stark est exécuté par Joffrey Baratheon et que Robb Stark déclare la guerre, Theon est à ses côtés et c'est en toute bonne foi qu'il est envoyé dans sa famille afin de tenter de convaincre ls Greyjoy de rejoindre les Stark. Mais le père de Theon ne le voit pas comme ça et l'envoie au contraire tenter de conquérir Winterfell. Ce qu'il fait, détruisant le chateau et nombre de ses habitants, brulant deux jeunes enfants en les faisant passer pour les plus jeunes Stark qui se sont échappé. Mais il est alors capturé par Ramsay Bolton, fils de Roose Bolton, théoriquement du côté des Stark à ce moment là. C'est là que son cauchemar commence. Il est torturé et brisé par le sadique Ramsay et devient un serviteur. Ce n'est que quand Ramsay est marié à Sansa Stark et que celle-ci demande son aide Theon qu'il finit par retrouver le courage et ensemble, ils s'échappent du chateau pour retrouver Jon à la garde de nuit.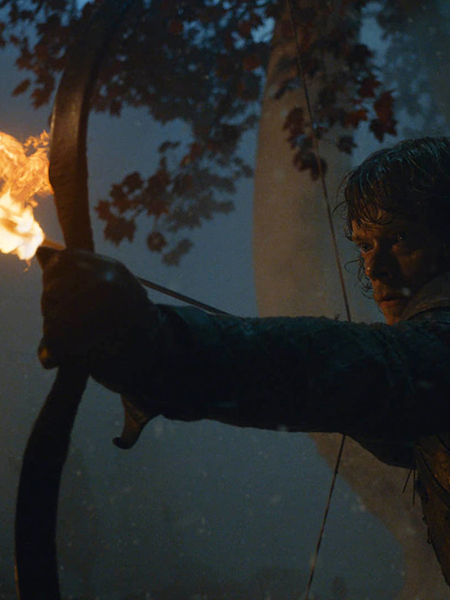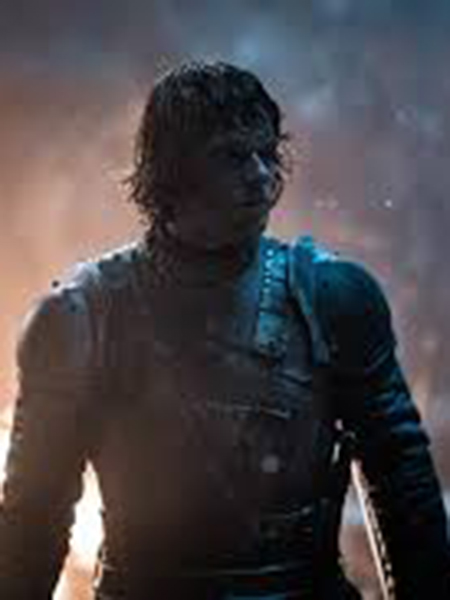 Une dignité retrouvée
Theon est ici représenté dans le troisième épisode de la dernière saison de la série quand il est la dernière ligne de défense entre Bran Stark et le Night King. Il porte une tenue grise ainsi qu'une armure légère de cuir comme c'est la tradition chez les siens. Celle-ci est aux couleurs des Greyjoy dont l'emblème est sur son torse. Au niveau de la tête, il porte ses cheveux bruns légèrement bouclés ainsi qu'une légère barbe. Enfin, il tient dans sa main son arc, son arme de prédilection ainsi qu'une flèche enflammée comme protection contre les wights.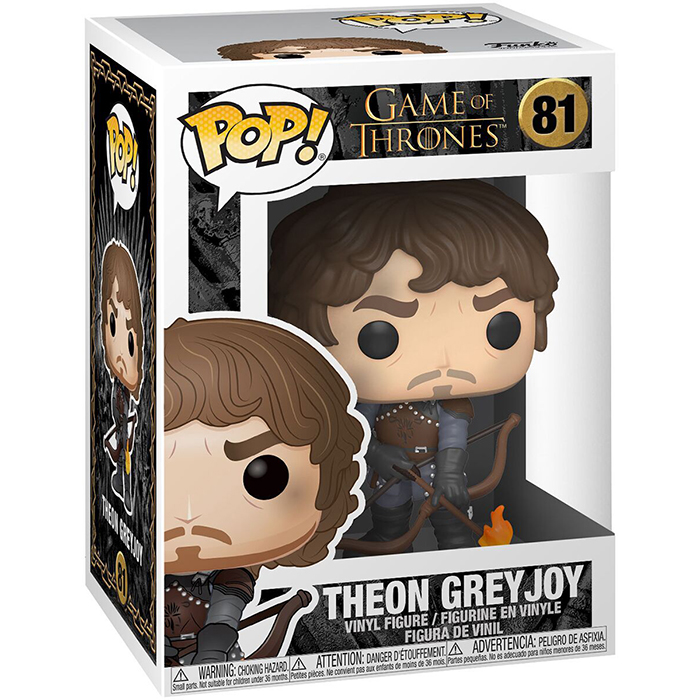 La figurine Funko Pop Theon Greyjoy (Game Of Thrones) vous intéresse ?

Vérifier la disponibilité sur

Trouvable également ici :

13.90 €
Voir l'offre