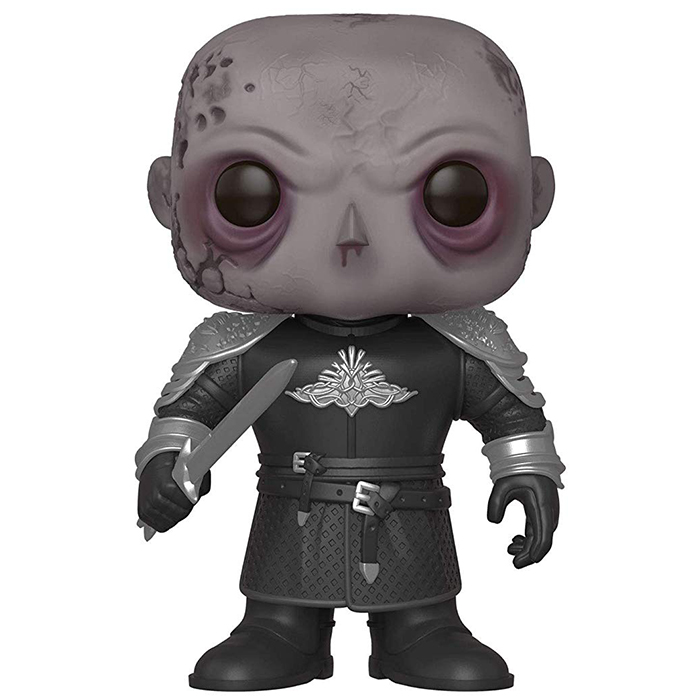 Figurine The Mountain Unmasked (Game Of Thrones)
La figurine Funko Pop The Mountain Unmasked (Game Of Thrones) vous intéresse ?

Vérifier la disponibilité sur

Une brute
The Mountain, de son vrai nom Gregor Clegane, est un personnage secondaire mais important de la fameuse série Game Of Thrones. Lui et son frère Sandor sont les deux seuls membres de la famille et alors qu'ils sont tous deux des brutes, ils prennent des chemins différents au cours de la série. Servant la couronne comme son frère, Sandor aime le combat et la guerre mais plus la série va avancer, plus il va tendre vers ce qu'il lui semble être le bon côté, se ralliant notamment aux Stark au moment du combat contre les White Walkers. Gregor, en revanche est cruel et brutal et ne vit que pour donner la mort. En saison quatre, il est le champion de la couronne lors du procès par combat demandé par Tyrion et pour lequel Oberyn Martell est son champion. Oberyn est finalement tué mais pas avant de blesser The Mountain avec sa lance empoisonnée. Le poison devrait le tuer mais Qyburn, le maester au passé douteux de la reine propose de tester des expérimentations sur lui. La saison suivante, The Mountain est de nouveau sur pied mais portant toujours un casque qui cache son visage dont la peau semble en très mauvais état. Ce n'est que dans l'avant-dernier épisode de la série que l'on voit son visage ressemblant à un zombie quand il affronte son frère dans un duel à mort.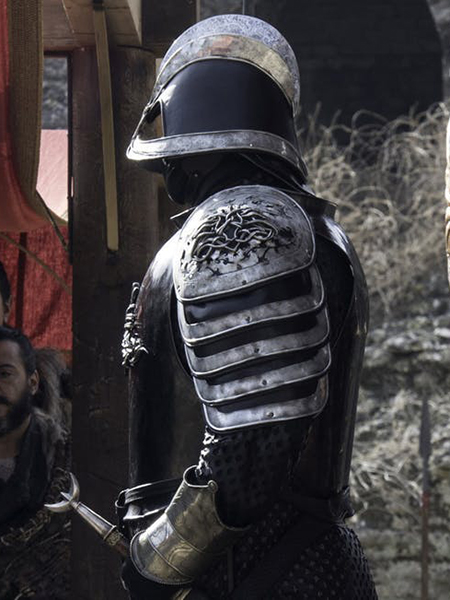 Un véritable monstre
Pour cette nouvelle version de ce personnage à la stature imposante, Funko l'a bien sûr représenté en version super sized de 15 cm pendant son dernier combat contre son frère. Il porte l'élégante armure en cuir noir aux couleurs de Cersei avec son emblème sur le torse et de larges protections aux épaules et aux poignets. Dans sa main droite, il tient son impressionnante épée et enfin, son visage reflète sa nature de monstre. Sa peau est d'un gris rose malsain, ses yeux son cerclés de noir, du sang coule de son nez et enfin, sa peau semble comme craquelée et brulée sur tout le côté droit.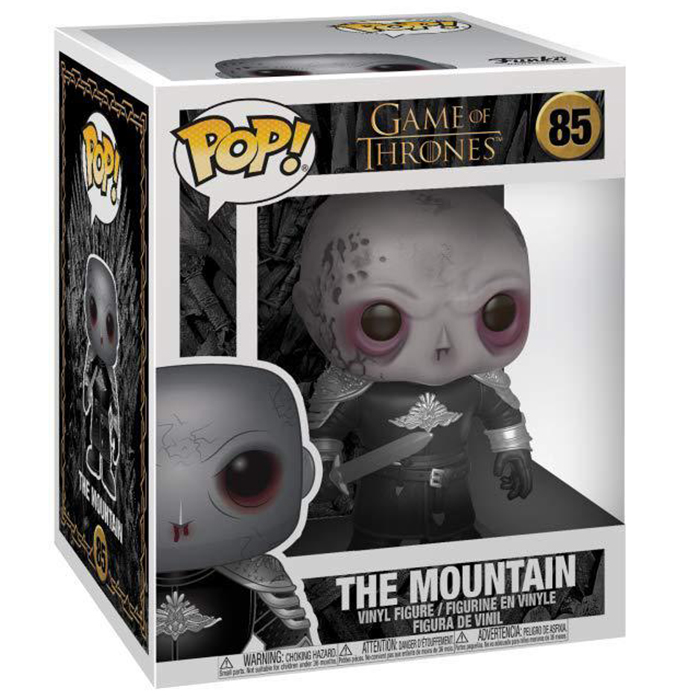 La figurine Funko Pop The Mountain Unmasked (Game Of Thrones) vous intéresse ?

Vérifier la disponibilité sur

Trouvable également ici :

17.90 €
Voir l'offre