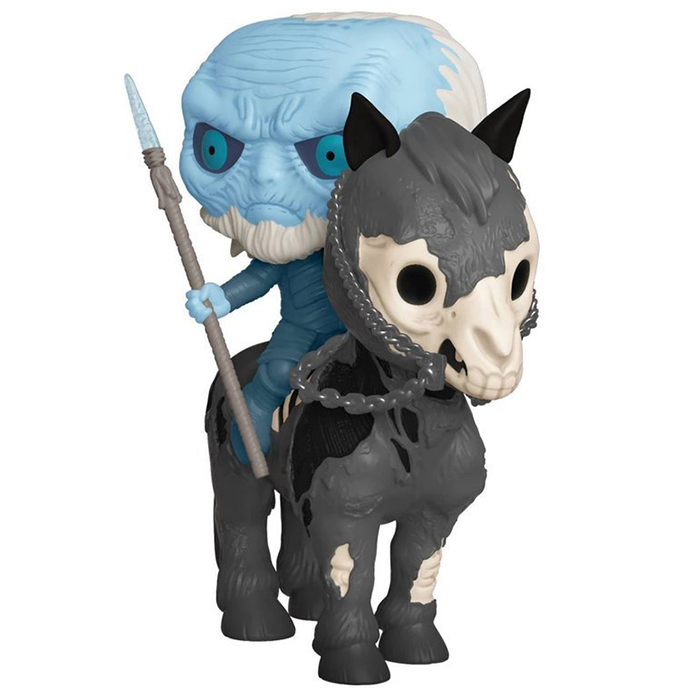 Figurine Mounted White Walker (Game Of Thrones)
La figurine Funko Pop Mounted White Walker (Game Of Thrones) vous intéresse ?

Vérifier la disponibilité sur

Le premier white walker
Les White Walkers sont la plus grosse menace qui pèse sur le continent de Westeros dans la série Game Of Thrones inspirée des fameux romans de George Martin. Au début de la série, on en parle comme d'une légende de créatures vivant au-delà du mur de glace géant séparant le nord du reste du continent et que l'on raconte aux enfants pour leur faire peur. Mais dès que Jon Snow entre dans la garde de nuit, des évènements montrent que ces créatures ne sont peut-être pas si légendaires que ça et qu'avec l'hiver qui arrive, elles se réveillent et semblent décidées à se battre. Les white walkers sont des créatures à l'allure squelettique terrifiante qui ont la capacité de réveiller tous les morts pour en faire des soldats zombie à leur service et qu'ils contrôlent complètement. On voit leurs soldats zombies à quelques reprises en saison 1 mais ce n'est qu'en cours de saison deux qu'on voit un white walker pour la première fois quand celui-ci et son armée attaquent la troupe de garde de nuit dont fait partie Jon Snow.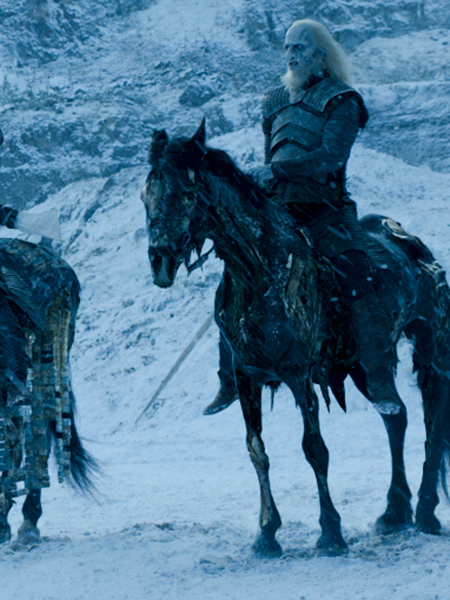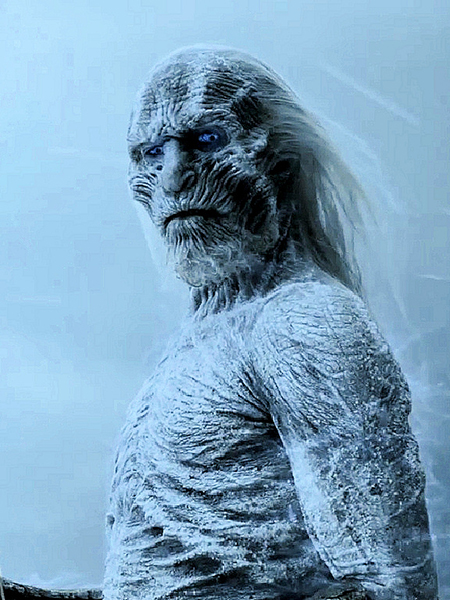 Une monture morte
Ce white walker est le premier que les héros croisent dans la série et celui-ci est alors à cheval pour contrôler son armée. Le white walker a une peau bleue avec une tunique d'un bleu plus foncé et portée avec des bottes assorties. Ses cheveux et sa barbe sont blanches et ses yeux sont du bleu surnaturel de tous les white walkers et de leurs zombies. Dans sa main, il tient sa lance simple fait de bois et d'une pointe de glace. Son cheval est manifestement un cheval mort qu'il a ramené à la vie. On peut voir presque tout le squelette de sa tête et ses os sur deux de ses pattes. Là où il reste de la crinière, celle-ci est grise. Le cheval porte aussi une selle très simple et des mors aux dents.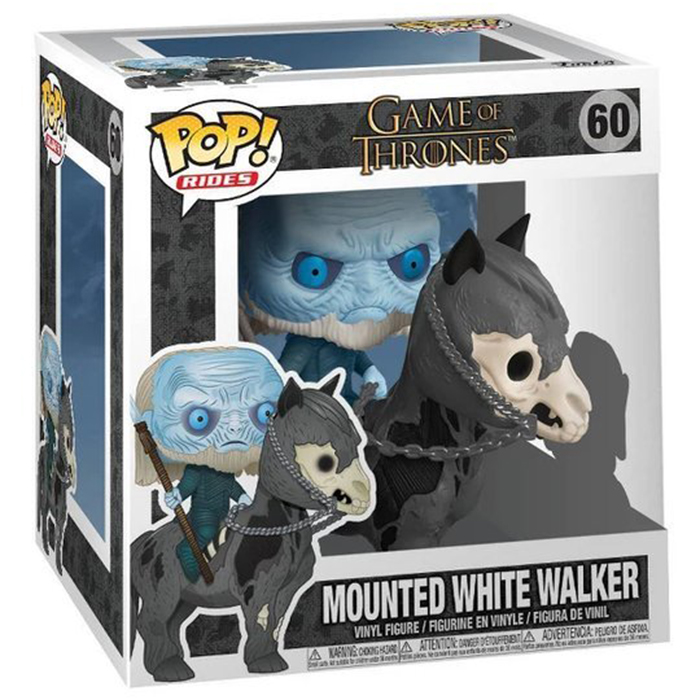 La figurine Funko Pop Mounted White Walker (Game Of Thrones) vous intéresse ?

Vérifier la disponibilité sur

Trouvable également ici :

23.92 €
Voir l'offre