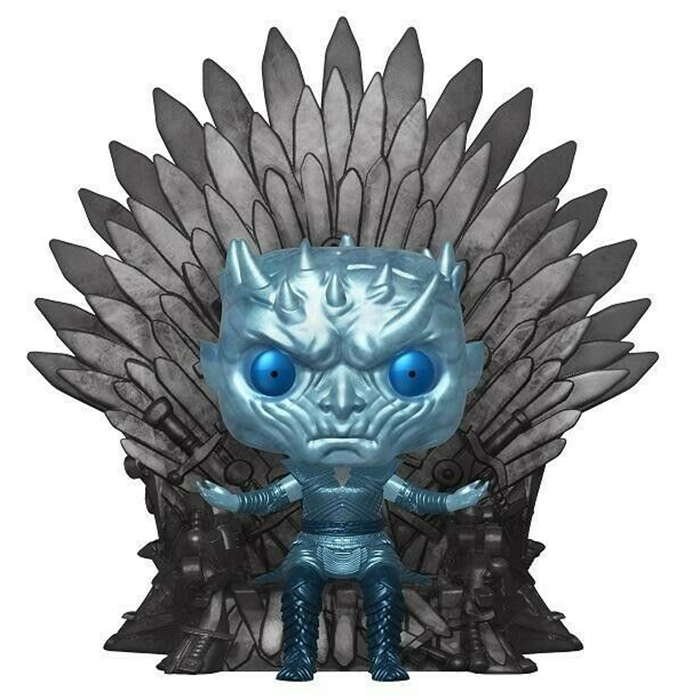 Figurine Night King on Iron Throne chrome (Game Of Thrones)
La figurine Funko Pop Night King on Iron Throne chrome (Game Of Thrones) vous intéresse ?

Vérifier la disponibilité sur

La pire des fins possibles ?
Avec la dernière saison de la série Game Of Thrones, la bataille finale entre ceux encore vivant approche et on peut se demander qui terminera sur le trône entre Cersei, Jon, the king in the North ou Daenerys, la mère des dragons. Mais il y a aussi quelques candidats moins évidents et bien sûr le Night King qui pourrait bien faire de tout le peuple de Westeros son armée afin de finalement prendre le pouvoir et s'assoir sur le trône. Après avoir été très mystérieux pendant les premières saisons, on a enfin appris l'origine des white walkers grâce à Bran et au three eyed raven. Quand les premiers hommes sont arrivés de Valyria pour Westeros, les children of the forest y habitaient déjà et furent chassés de leurs propres terres. Pour tenter de contre-attaquer, ils capturèrent l'un des hommes et, en plantant un couteau en dragonglass dans son coeur, créèrent le premier white walker. Mais ils perdirent le contrôle et finirent par être obligés de se cacher pour leur échapper.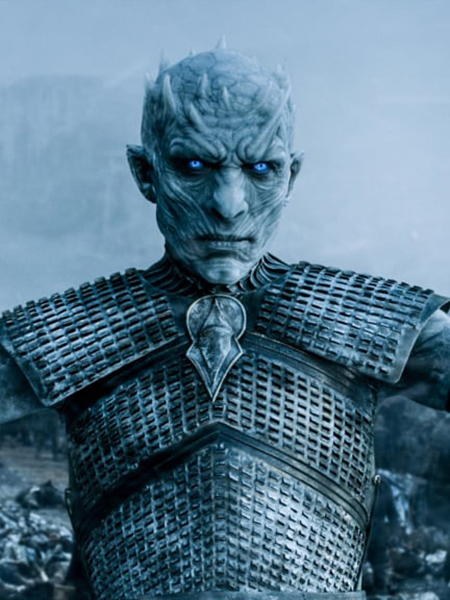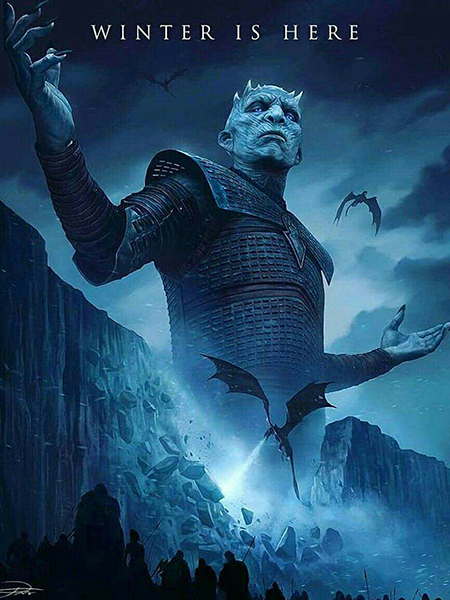 Un terrible scénario
Pour cette version exclusive du personnage du Night King sur le trône, Funko l'a représenté en version chromé. Comme sur la version normale, on retrouve donc le trône gris foncé composé de centaines d'épées refondues les unes avec les autres pour créer ce trône aussi impressionnant qu'inconfortable. Le Night King est lui assis et représenté avec une peinture chromée. Il porte sa tunique à manche courte mais finement fabriquée, avec des protège-poignets. Il porte aussi des bottes dont les fins motifs sont joliment représentés. Au niveau de la tête, sa peau est bleue et on retrouve bien son visage émaciée qui rend ses yeux et les excroissances sur sa tête encore plus étranges et terrifiantes.