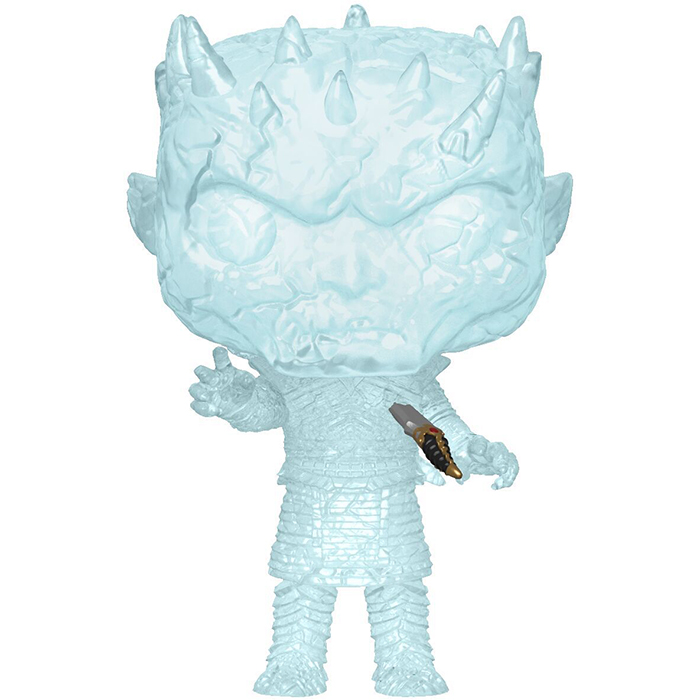 Figurine Night King Crystal (Game Of Thrones)
La figurine Funko Pop Night King Crystal (Game Of Thrones) vous intéresse ?

Vérifier la disponibilité sur

Une fin imprévue
Le Night King est l'un des grands ennemis ultimes dans la fameuse série fantastique Game Of Thrones. Dans ce monde médiéval fantastique, plusieurs grandes familles se battent pour le pouvoir et la possibilité de pouvoir enfin s'asseoir sur le fameux trône de fer, certains avec de meilleures intentions que d'autres. Mais alors que l'hiver approche, une menace bien plus terrifiante se profile au Nord du mur censé les protéger. Le Night King, chef des white walkers, est bien décidé à passer au delà du mur. Ces créatures, créées par les Enfants de la forêt, les premiers habitants de Westeros pour se protéger des envahisseurs, se sont retournés contre leurs créatures et sont bien décidés à soumettre toute la race humaine. En effet, ils ont le pouvoir de réveiller les morts qui se mettent ensuite sous leurs ordres. Dans le troisième épisode la huitième et dernière saison, le Night King et son armée attaquent Winterfell, le premier grand fief au sud du mur. Les armées combinées des Stark et de Daenerys Targaryen ont du mal à contenir l'armée des morts et c'est finalement Arya Stark, utilisant les techniques des assassins silencieux qui l'ont entrainée pendant plusieurs années, qui parvient à tuer le Night King d'un simple coup de poignard en acier valyrien.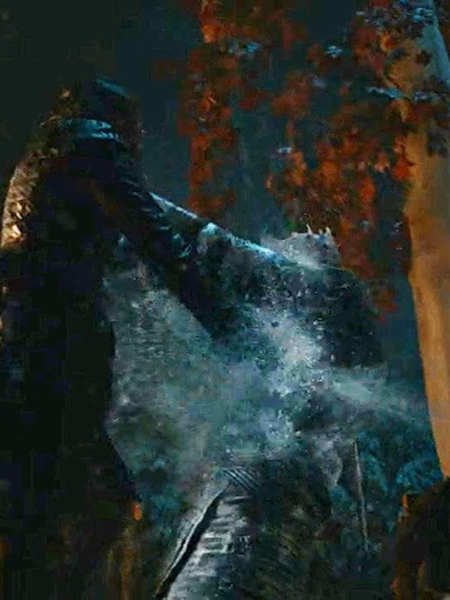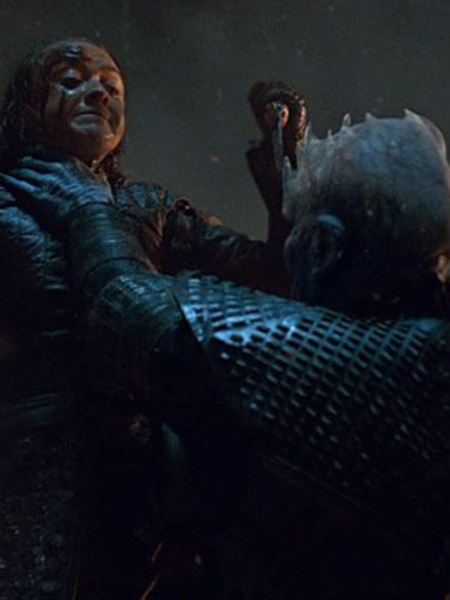 Une fin dramatique
Le Night King est donc ici représenté changé en glace et sur le point de s'effondrer quand Arya Stark vient de le poignarder. Son corps est intégralement fait d'un plastique bleu transparent à l'aspect craquelé mais on devine encore sa tunique, ses bottes et son armure ainsi que l'aspect squelettique de son visage avec ses étranges pics sur le dessus. Enfin, on retrouve bien sûr le poignard planté dans son coeur par Arya Stark alors que le combat semblait être sur le point d'être perdu.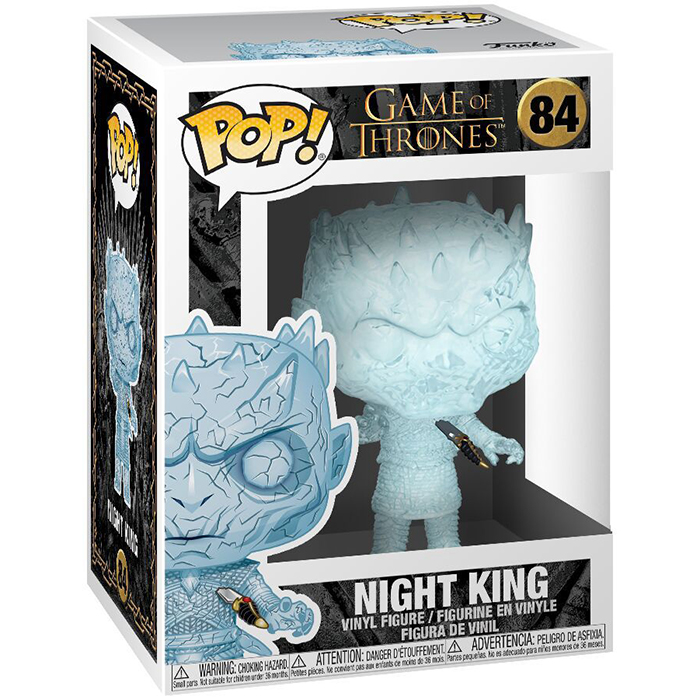 La figurine Funko Pop Night King Crystal (Game Of Thrones) vous intéresse ?

Vérifier la disponibilité sur

Trouvable également ici :

13.90 €
Voir l'offre