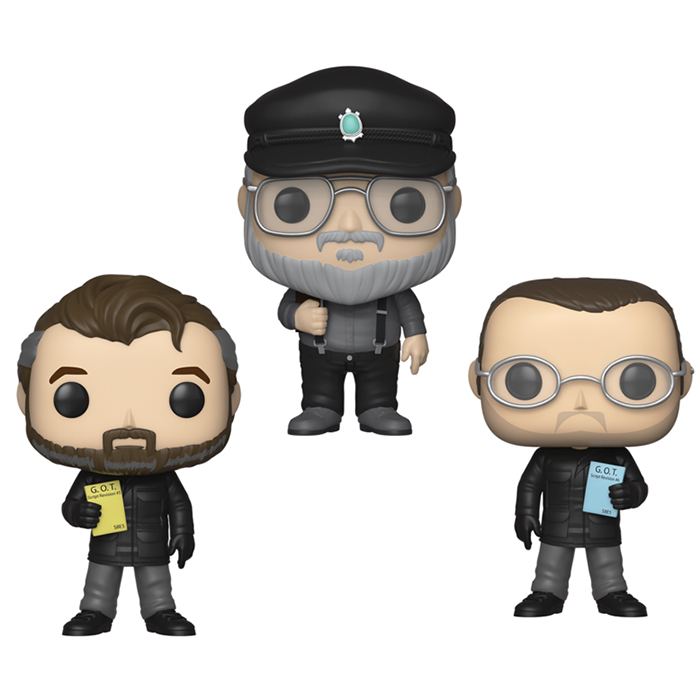 Figurine The Creators (Game Of Thrones)
La figurine Funko Pop de The Creators (Game Of Thrones) vous intéresse ?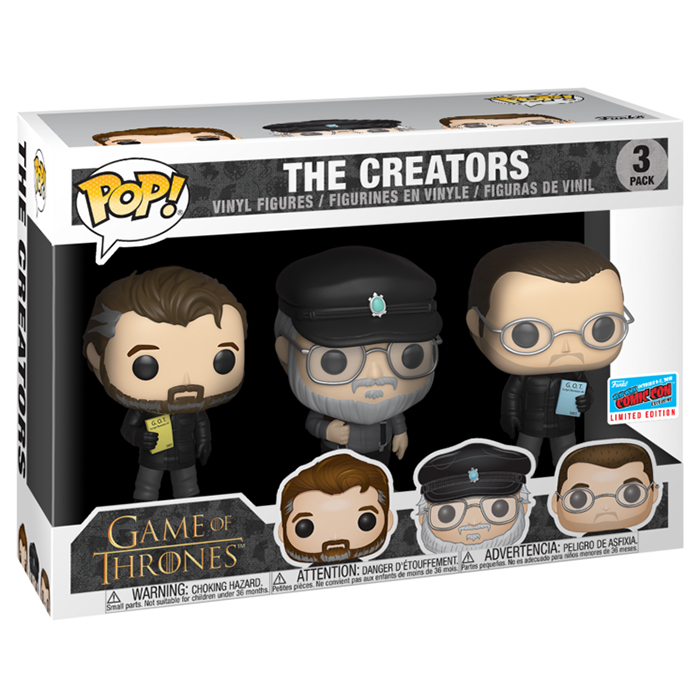 Vérifier la disponibilité sur

Les hommes à l'origine de la série
The Creators sont les trois hommes à l'origine de la fameuse série de fantasy médiévale Game Of Thrones au ton toujours de plus en plus sombre. Tout d'abord, il y a bien sûr George Martin, l'homme qui a écrit les romans dont s'inspirent la série. George Martin en commença l'écriture en 1991 et le premier tome ne fut publié que cinq ans plus en 1996. Depuis, quatre autres tomes ont été publiés, le dernier juste au moment de la première saison de la série, mais alors que le sixième tome est en cours d'écriture et attendu des fans depuis maintenant plus de 7 ans, la série a rattrapé les livres depuis deux saisons et continue de raconter l'histoire en se basant sur les grandes lignes que prévoit George Martin pour la fin de l'histoire et qu'il a révélées aux créateurs de la série. Ceux-ci sont David Benioff et DB Weiss qui ont obtenu les droits d'adaptation de la série auprès de l'auteur en répondant à une seule question : qui est la mère de Jon Snow?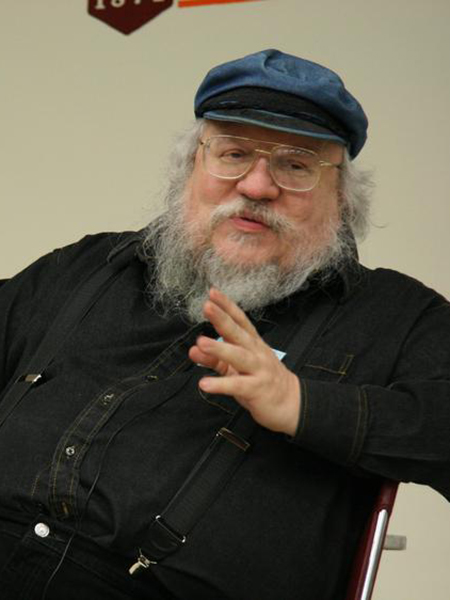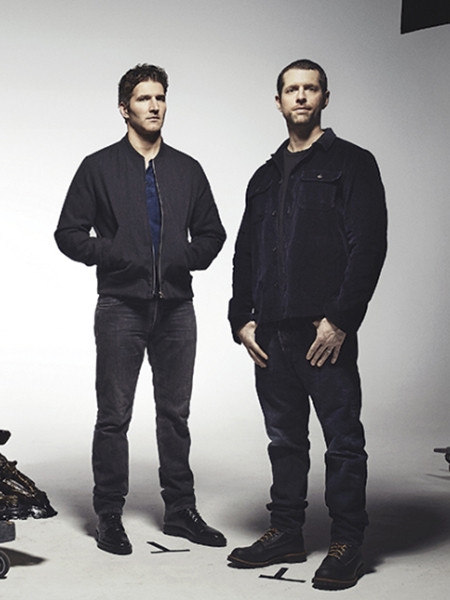 Un trio sérieux
Pour ce pack exclusif à la NYCC, Funko a donc représenté les trois auteurs importants aux rennes de la série. Au centre, on retrouve donc George Martin avec sa grosse barbe, ses lunettes et son habituelle casquette noire qui ne le quitte jamais. On reconnait David Benioff à ses cheveux bruns et sa barbe aux touches grisonnantes et DB Weiss avec ses courts cheveux, son court bouc ainsi que ses lunettes. Tous deux portent une parka et des gants et on peut donc imaginer qu'ils sont représentés sur le tournage de la série avec chacun un script de couleur différente dans les mains.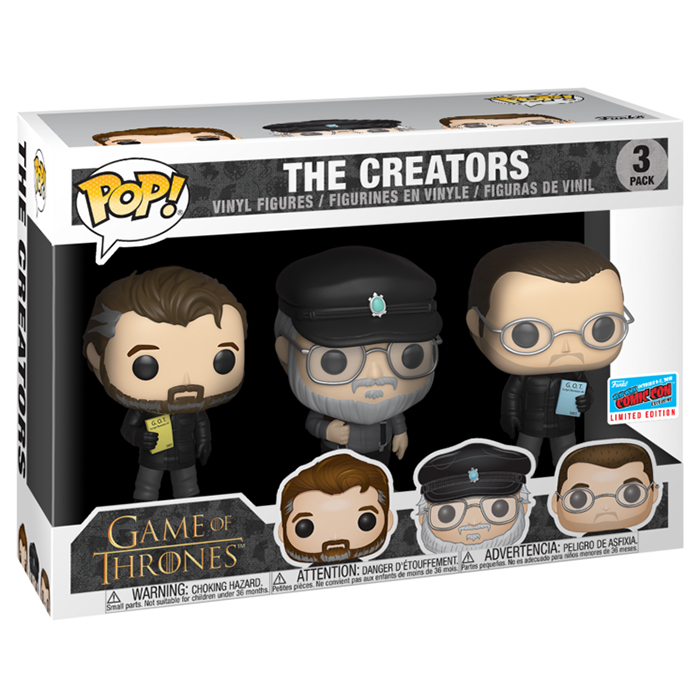 La figurine Funko Pop de The Creators (Game Of Thrones) vous intéresse ?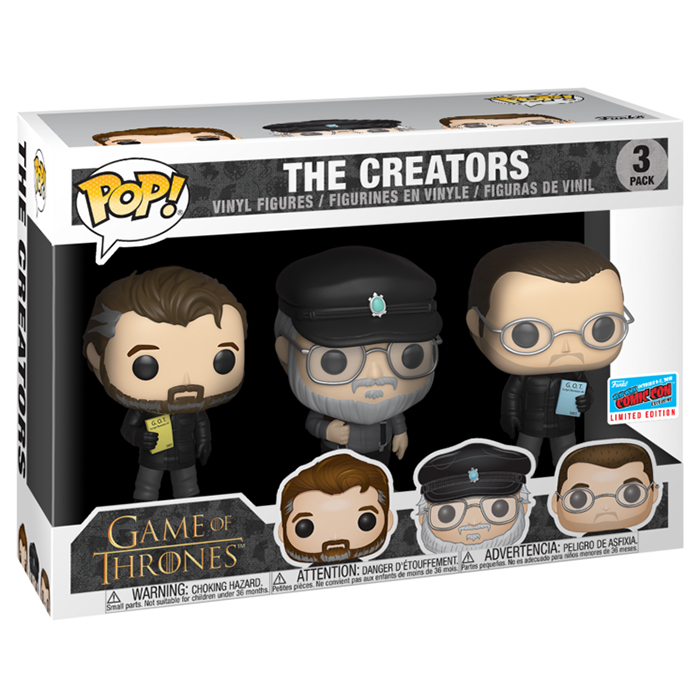 Vérifier la disponibilité sur