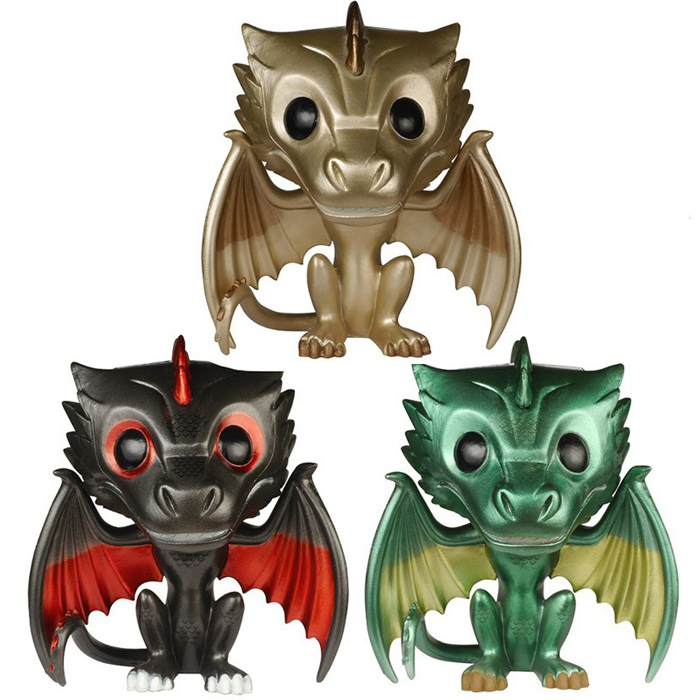 Figurines Rhaegal, Viserion et Drogon métallisés (Game Of Thrones)
Les figurines Funko Pop Rhaegal, Viserion et Drogon métallisés (Game Of Thrones) vous intéressent ?

Vérifier la disponibilité sur

Un tournant dans la série
Rhaegal, Viserion et Drogon sont trois "personnages" de la série Game Of Thrones inspirée des romans de fantasy A Song Of Ice And Fire. Au début de la série, Daenerys Targaryen, l'une des dernières descendantes de sa famille, vit en exil en Essos et son frère la vend en mariage à un seigneur guerrier Dothraki en échange de son armée. Lors de cet évènement, elle reçoit des oeufs de dragon en cadeau. A la mort de son mari, elle les place sur son bucher funéraire et ils éclosent. Leurs débuts seront difficiles puisqu'ils ne peuvent au début pas se nourrir seuls et que le peuple de Daenerys est pour le même entrain de traverser le désert pour tenter d'être accueilli dans la ville de Qarth.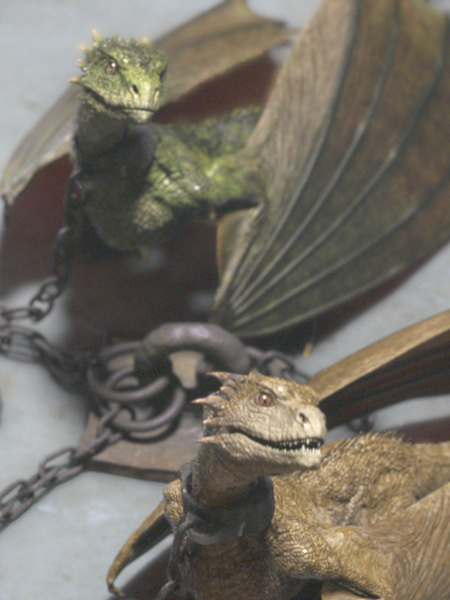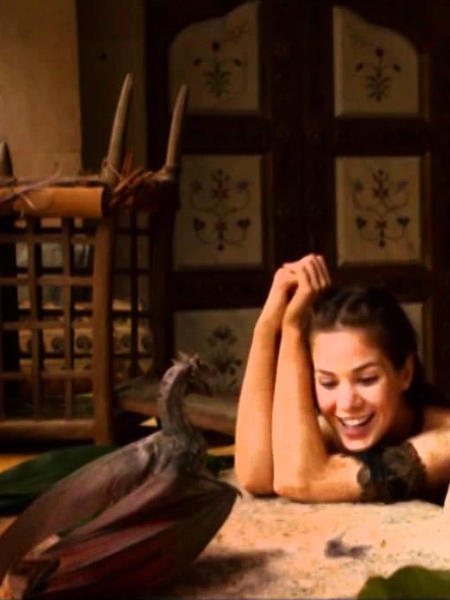 De superbes versions métalliques
Ce pack est la version métallisée du très joli pack déjà existant représentant les trois jeunes dragons peu de temps après leur naissance. On retrouve donc Drogon, celui nommé en l'honneur de son défunt mari, est noir avec quelques touches de rouge sur les ailes et les cornes et une jolie peinture métallisée qui le rend brillant. Viserion est d'un joli vert émeraude avec quelques touches de beige au niveau des ailes et des pattes. Enfin Viserion, nommé en l'honneur de son frère est, dans cette version, entièrement doré.