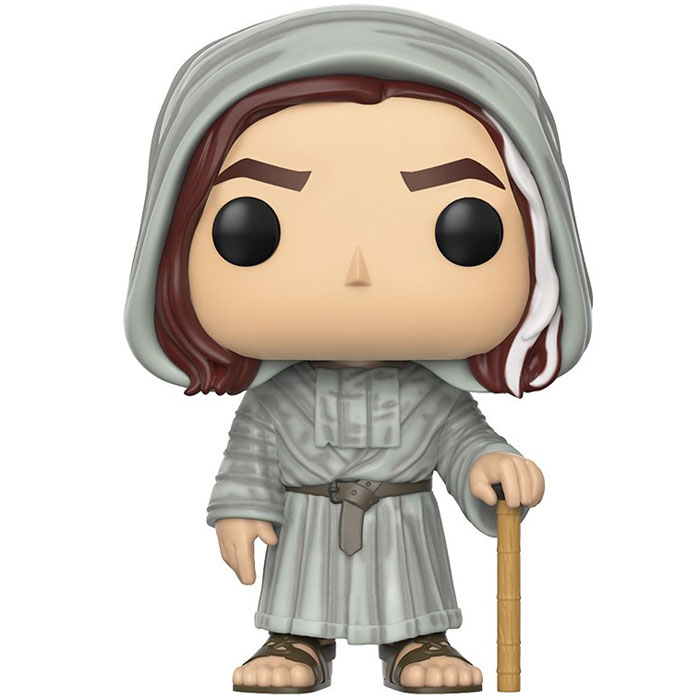 Figurine Jaqen H'ghar (Game Of Thrones)
L'homme aux mille visages
Jaqen H'ghar est un personnage de la série culte Game Of Thrones adaptée des célèbres romans A Song Of Ice And Fire de George Martin. Bien que n'étant pas un des personnages principaux, il a un impact important sur la destinée et l'histoire d'Arya Stark, l'un des personnages les plus importants. Après l'exécution de Ned Stark en fin de saison 1, Arya quitte la ville déguisée en garçon avec l'un des soldats du mur dans le but de rejoindre son frère Jon à Castle Black. Mais en chemin, ils sont attaqués par les Lannister et Arya est emmenée pour servir comme domestique au Casterly Rock. Pendant l'attaque, elle sauve la vie de Jaqen, prisonnier du soldat du mur et enfermé dans une cage où il serait mort brulé sans son intervention. Plus tard, alors qu'il a pris l'apparence d'un soldat de Casterly Rock, il tue plusieurs personnes pour elle et aide Arya à s'échapper pour rembourser sa dette. Avant de se séparer, il lui donne une pièce qui lui permettra de le rejoindre si un jour elle décide d'apprendre la technique qui lui permet de changer de visage à volonté. Pièce qu'elle utilisera en fin de saison 4 alors qu'elle pense ne jamais revoir sa famille. C'est là qu'elle reverra Jaqen qui lui révèlera alors les secrets de son art.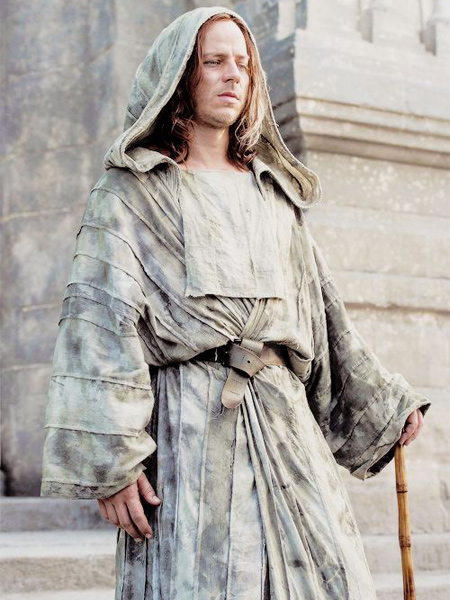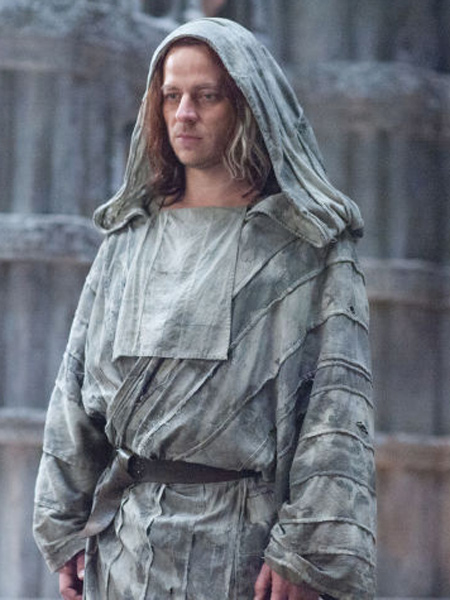 Un physique mémorable
Pour cette figurine exclusive pour le NYCC 2017, Funko a choisi de représenter Jaqen H'ghar lorsqu'Arya le retrouve en début de saison 5 pour lui demander de la former aux secrets des faceless men. Il porte donc une tenue de prêtre du temple. C'est une une longue robe gris clair avec de longues et larges manches et une grande capuche. Celle-ci est fermée par une simple ceinture de cuir grise et avec cela, il porte des sandales de cuir marron. Au niveau de la tête, sa capuche cache une partie de ses cheveux mais on peut tout de même voir ses cheveux bruns mi-longs ainsi que cette fameuse mèche blanche qui le rend si reconnaissable.