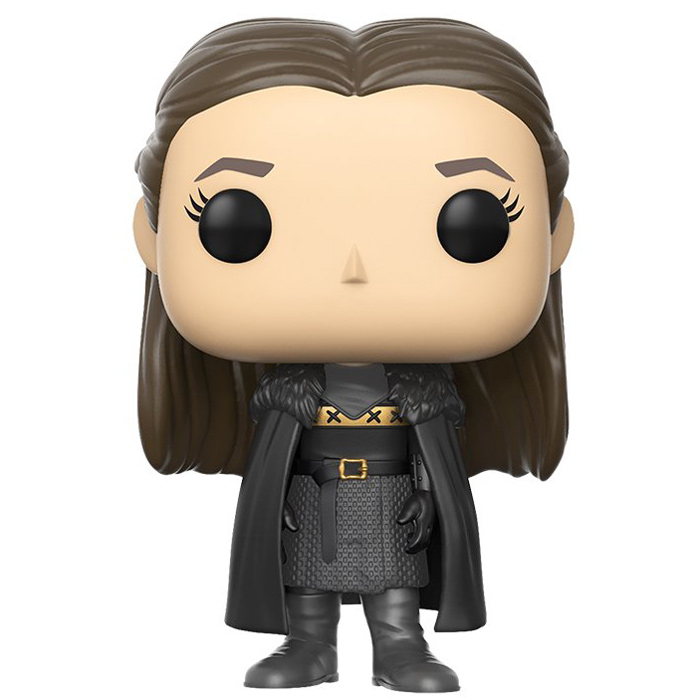 Figurine Lyanna Mormont (Game Of Thrones)
La figurine Funko Pop Lyanna Mormont (Game Of Thrones) vous intéresse ?

Vérifier la disponibilité sur

Une jeune femme prometteuse
Lyanna Mormont est un personnage de la série Game Of Thrones inspirée des fameux romans de fantasy de George Martin. Bien que n'apparaissant que dans quelques épisodes au cours des deux dernières saisons, ce personnage a fait forte impression sur le public comme sur les autres personnages qu'elle a croisés. Cette jeune fille d'une dizaine d'années est actuellement la leader de la famille Mormont, tous les autres étant mort (Jeor Mormont) ou bannis (Jorah Mormont). Quand Jon Snow quitte la garde de nuit, Sansa le convainc d'attaquer les Bolton pour reprendre Winterfell. Pour cela, ils auront besoin de l'aide et du soutien de toutes les familles du Nord. Les Mormont ont toujours été fidèles aux Stark et Lyanna est la première à rejoindre Jon et à l'accepter en tant que roi du Nord. Bien qu'étant encore une enfant, elle est particulièrement intelligente, intransigeante et courageuse.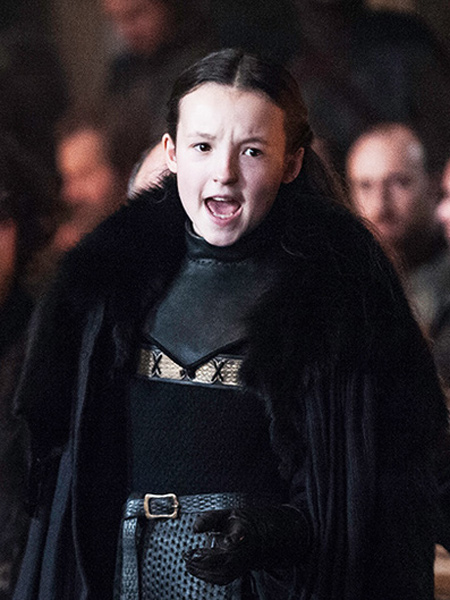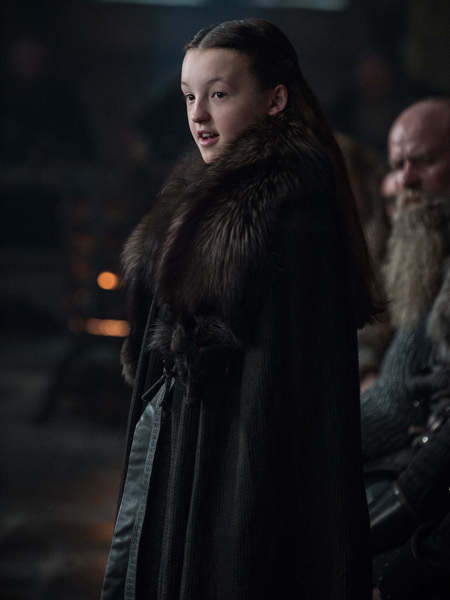 Une future petite guerrière
Etant la chef d'une famille du Nord, Lyanna porte une tenue élégante et de qualité mais aussi sombre et sobre comme c'est la tradition dans ces contrées. Comme Arya, elle porte un pantalon, des bottes et une longue tunique au lieu d'une robe. Celle-ci est agrémentée d'une ceinture et d'éléments dorés qui prouvent son statut. L'hiver arrivant, elle porte aussi des gants noirs et une longue cape en laine bordée de fourrure comme on peut le voir sur presque tous les membres de la famille Stark. Au niveau de la tête, son visage est tout simple et ses cheveux bruns sont assez simplement ramenés en arrière avec deux nattes sur les côtés à la mode du Nord. Cette figurine exclusive pour la NYCC 2017 sera un très bel ajout à toute collection Game Of Thrones.