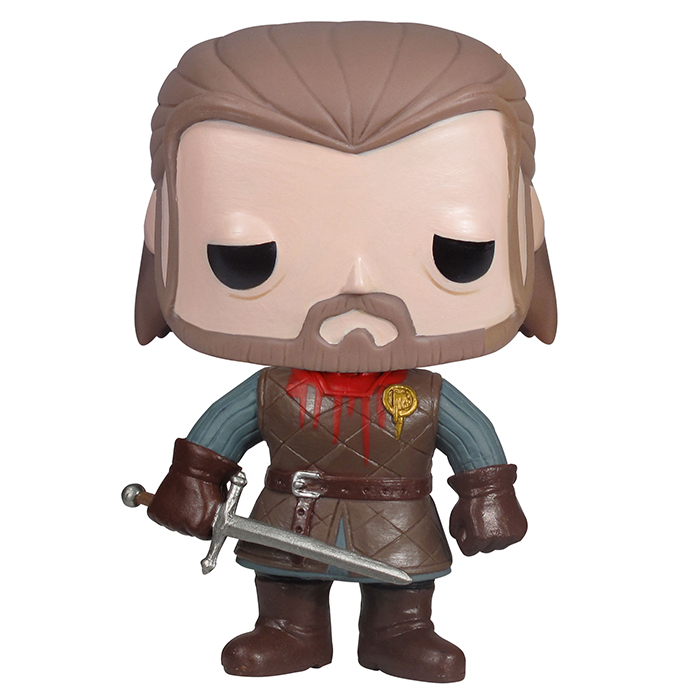 Figurine Ned Stark avec tête coupée (Game Of Thrones)
La figurine Funko Pop Ned Stark avec tête coupée (Game Of Thrones) vous intéresse ?

Vérifier la disponibilité sur

L'élément déclencheur
Ned Stark est l'un des personnages principaux de la saison un de Game Of Thrones, la série culte inspirée des romans A Song Of Ice And Fire de George Martin. Ned est le seigneur du Nord et de Winterfell, bien content de vivre au Nord du pays, loin de la capitale et du pouvoir. Mais lorsque la main du roi meurt, le roi Robert Baratheon lui demande de prendre sa place. Ned accepte afin de pouvoir enquêter sur la mort de la précédente main, son mentor. Il va alors découvrir de terribles secrets sur la reine Cersei Lannister mais étant un homme d'honneur, il lui donne la possibilité de s'expliquer. Malheureusement c'est à ce moment que le roi meurt et la reine accuse Ned Stark de trahison. Malgré un accord passé avec la reine, le nouveau roi Joffrey, âgé de seulement 13 ans, décide de faire exécuter Ned, ce qui précipite les évènements et déclenche donc la guerre des cinq rois.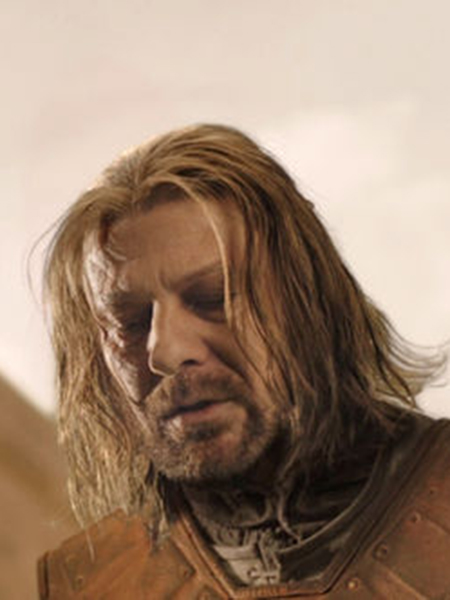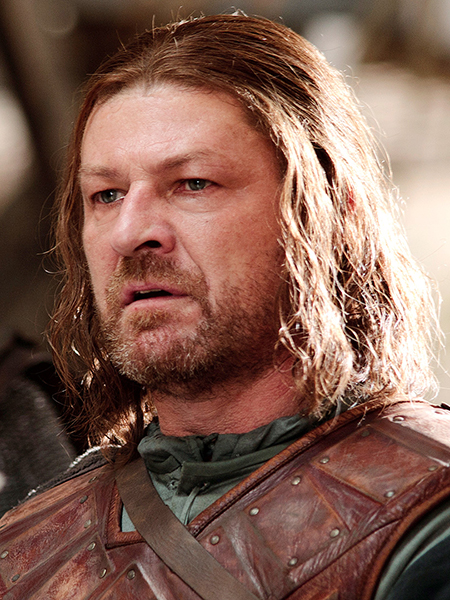 Une figurine plutôt gore
Cette figurine est quasi identique à celle déjà créée par Funko pour la première série de figurines de la série. Créée à l'occasion de la comic con de 2013, cette figurine représente Ned Stark dans la tenue qu'il porte pendant presque toute la série : Une tunique marron en cuir par dessus une tunique bleu gris en laine à manches longues. Avec cela, il porte des bottes et des gants marrons assortis qui sont bien représentatifs de l'austérité du style des habitants du Nord. Dans sa main droite, il tient son épée et sur son torse, on retrouve la broche en forme de main qui représente sa fonction à la cour du roi. Enfin, au niveau de la tête, on retrouve ses cheveux et sa barbe brune. C'est là que réside la différence avec la précédente figurine, ses yeux sont à moitié fermés pour représenter le fait qu'il soit mort et tout le long de son cou, on peut voir une longue trainée de sang. Et surtout, sa tête est amovible.